House Fails To Re-Authorize Key PATRIOT Act Provisions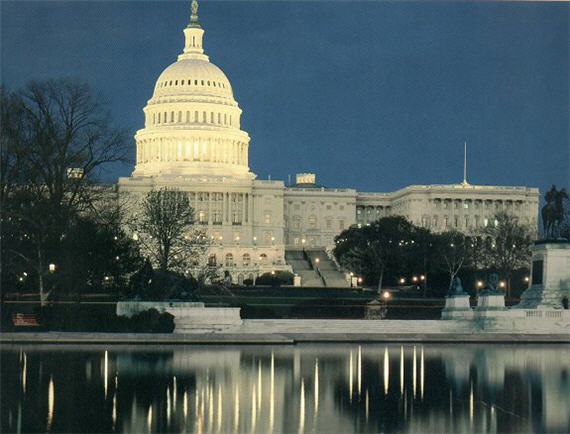 By all accounts, this is a surprise:
A measure to extend key provisions of the Patriot Act counterterrorism surveillance law through December failed the House Tuesday night, with more than two-dozen Republicans bucking their party to oppose the measure.

The House measure, which was sponsored by Rep. Jim Sensenbrenner (R-Wis.) and required a two-thirds majority for passage, failed on a 277-to-148 vote. Twenty-six Republicans voted with 122 Democrats to oppose the measure, while 67 Democrats voted with 210 Republicans to back it. Ten members did not vote.

The measure would have extended three key provisions of the Patriot Act that are set to expire on Monday, Feb. 28, unless Congress moves to reauthorize them. One of the provisions authorizes the FBI to continue using roving wiretaps on surveillance targets; the second allows the government to access "any tangible items," such as library records, in the course of surveillance; and the third is a "lone wolf" provision of the Intelligence Reform and Terrorist Prevention Act that allows for the surveillance of targets who are not connected to an identified terrorist group.

The vote came as several tea party-aligned members of the new freshman class had been expressing doubts about the measure.

Kentucky Republican Sen. Rand Paul, who highlighted his opposition to the law during his upstart 2010 Senate campaign, signaled Monday that he may vote ultimately vote against an extension when the measure comes up in the Senate, likely later this month.

"I've had a lot of reservations about the Patriot Act," Paul said when asked whether he's leaning toward voting for an extension. "We're reviewing it and we're going over it, and we will have something out probably in the next couple of days," he added. "We won't be shy about it when it comes out."

Paul's father, Rep. Ron Paul (R-Texas), was among the trio of Republican lawmakers who opposed the Patriot Act when the House approved it in October 2001.
In all likelihood, the House leadership will be able to bring this bill back up in the near future under normal order and get it passed. Nonetheless. it's good to see some of the newly election Republicans standing up to their party. and standing for civil liberties.