How ObamaCare Could Kill Small Businesses With Paperwork
Yet another "hidden" provision of ObamaCare is revealed to hold nasty surprises for America's small business owners.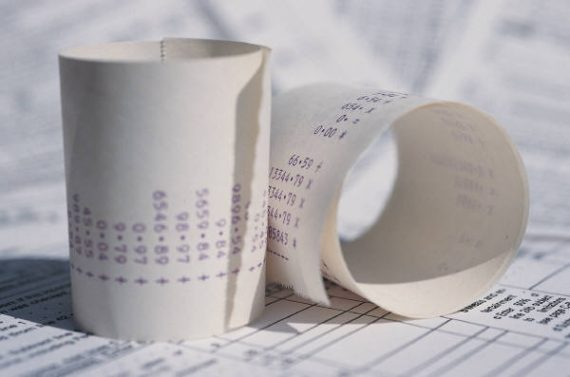 Hidden among the 2,400+ pages of the health care reform bill is a new paperwork requirement that could prove incredibly onerous for America's small businesses:
In order to pay for the health care benefits of the Patient Protection and Affordable Care Act (PPACA), the scope of Form 1099 was considerably extended by PPACA Section 9006. Internal Revenue Code Section 6041 currently contains numerous exceptions from Form 1099 reporting requirements. In general, current 1099 reporting covers only services paid to individuals and partnerships. Absent the IRS making regulatory changes, after the PPACA change becomes effective, no meaningful exemptions will exist. If a vendor receives more than $600 in total during the year, a 1099 will be required.
CNN described the new provision in a May article that seems to have gone largely unnoticed:
An all-but-overlooked provision of the health reform law is threatening to swamp U.S. businesses with a flood of new tax paperwork.

Section 9006 of the health care bill — just a few lines buried in the 2,409-page document — mandates that beginning in 2012 all companies will have to issue 1099 tax forms not just to contract workers but to any individual or corporation from which they buy more than $600 in goods or services in a tax year.

The stealth change radically alters the nature of 1099s and means businesses will have to issue millions of new tax documents each year.

Right now, the IRS Form 1099 is used to document income for individual workers other than wages and salaries. Freelancers receive them each year from their clients, and businesses issue them to the independent contractors they hire.

But under the new rules, if a freelance designer buys a new iMac from the Apple Store, they'll have to send Apple a 1099. A laundromat that buys soap each week from a local distributor will have to send the supplier a 1099 at the end of the year tallying up their purchases.

The bill makes two key changes to how 1099s are used. First, it expands their scope by using them to track payments not only for services but also for tangible goods. Plus, it requires that 1099s be issued not just to individuals, but also to corporations.

Taken together, the two seemingly small changes will require millions of additional forms to be sent out.

"It's a pretty heavy administrative burden," particularly for small businesses without large in-house accounting staffs, says Bill Rys, tax counsel for the National Federation of Independent Businesses.
One survey estimates the increased compliance costs of the new requirements at $ 6,000 per year per business, but warns that this number could become larger depending upon how much time is needed for clerical workers to obtain all the background information necessary to prepare and file the 1099, especially considering the fact that the number of scenarios that would be implicated by this new law are seemingly endless:
1. You travel out-of-town and pay more than $600 for a hotel room.

2. You occasionally order sandwiches from the local deli so that employees or clients can "work through". Although each payment is no more than around $20, the aggregate paid throughout the year exceeds $600.

3. In a series of smaller purchases, the office manager purchases more than $600 of office supplies from a vendor over the internet.

4. You pay more than $600 per year to a bottled water vendor who makes delivery to your office.

5. You purchase a few office chairs from a local retailer for a total of more than $600.

6. You purchase gas for a business automobile from certain gas stations, the total of which are more than $600 during the entire year.

7. You pay more than $600 throughout the year in shipping or delivery changes to a single vendor, even though each individual charge may be no more than $15.
For large corporations and medium-sized businesses who've invested in computerized expense-tracking systems, this new law may not impose that many new burdens, although it will require them to purchase updated accounting software packages before the new requirements go into effect. For the nation's thousands of small businesses, though, these requirements could be devastating. An additional $ 6,000 or more per year could make or break some businesses, and it will undoubtedly have an impact on the investment and hiring decisions that small business  owners make.
The only industries that stand to profit from these regulations can be found in the accounting and legal fields. Outside of there, this looks like yet another burden imposed by the state on the very businesses they're depending upon to0 fuel an economic recovery.
H/T: To my co-blogger Dave Schuler, who mentioned this on last week's OTB Radio.