Husband Of Rep. Giffords To Command Final Endeavour Mission In April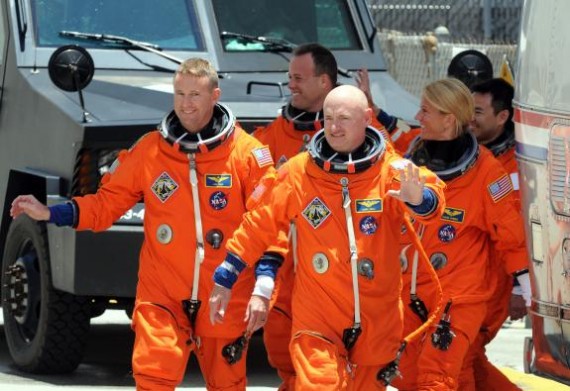 Mark Kelly, the husband of Congresswoman Gabbrielle Giffords is headed back to space one last time:
Astronaut Mark Kelly is expected to announce Friday that he will command the upcoming flight of the space shuttle Endeavour, according to a source with knowledge of the situation.

Who would command the April shuttle flight came under question after the January shooting of Kelly's wife, U.S. Rep. Gabrielle Giffords.

NASA indicated earlier that it would hold a news conference Friday afternoon to announce the commander of the shuttle voyage.

Kelly was set to be Endeavour's commander before his wife was shot at an event in Arizona.
NASA has already announced that Kelly would be resuming flight training in Houston on Monday.