I.M. Pei, World Renowned Architect, Dies At 102
One of the most well-known architects of the modern era has passed away.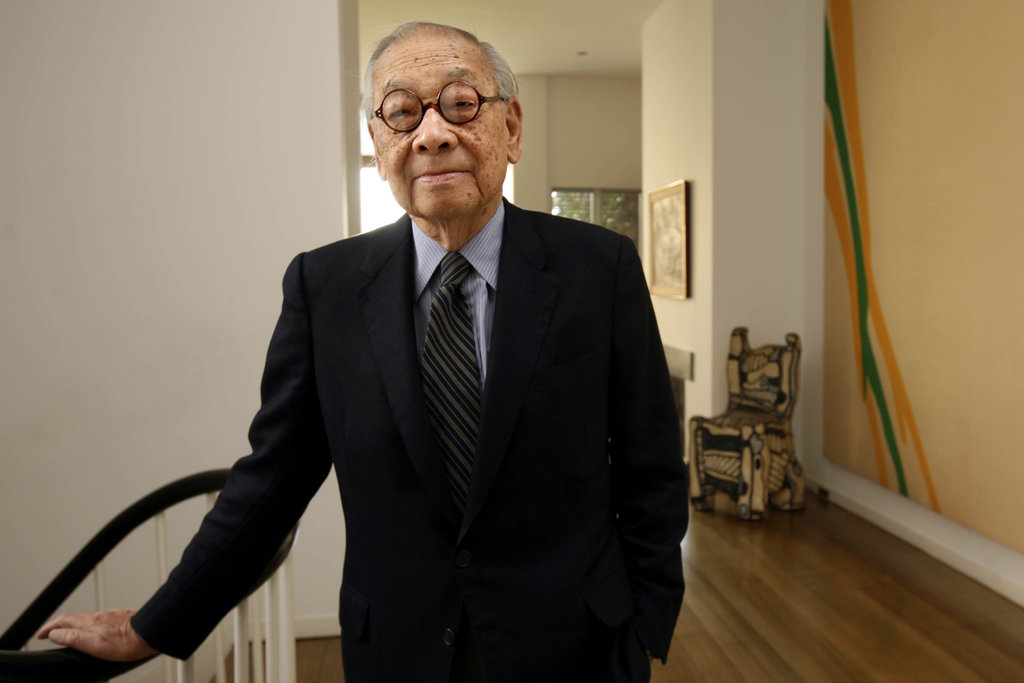 I.M. Pei, the Chinese-American architect responsible for creations that have become iconic across the globe, has died at the age of 102:
I. M. Pei, who began his long career designing buildings for a New York real estate developer and ended it as one of the most revered architects in the world, died early Thursday at his home in Manhattan. He was 102.

His death was confirmed by his son Li Chung Pei, who is also an architect and known as Sandi. He said his father had recently celebrated his birthday with a family dinner.

Best known for designing the East Building of the National Gallery of Art in Washington and the glass pyramid at the entrance to the Louvre in Paris, Mr. Pei was one of the few architects who were equally attractive to real estate developers, corporate chieftains and art museum boards (the third group, of course, often made up of members of the first two). And all of his work — from his commercial skyscrapers to his art museums — represented a careful balance of the cutting edge and the conservative.

Mr. Pei remained a committed modernist, and while none of his buildings could ever be called old-fashioned or traditional, his particular brand of modernism — clean, reserved, sharp-edged and unapologetic in its use of simple geometries and its aspirations to monumentality — sometimes seemed to be a throwback, at least when compared with the latest architectural trends.

This hardly bothered him. What he valued most in architecture, he said, was that it "stand the test of time."


He maintained that he wanted not just to solve problems but also to produce "an architecture of ideas." He worried, he added, "that ideas and professional practice do not intersect enough."


Mr. Pei, who was born in China and moved to the United States in the 1930s, was hired by William Zeckendorf in 1948, shortly after he received his graduate degree in architecture from Harvard, to oversee the design of buildings produced by Zeckendorf's firm, Webb & Knapp.

At a time when most of his Harvard classmates considered themselves fortunate to get to design a single-family house or two, Mr. Pei quickly found himself engaged in the design of high-rise buildings, and he used that experience as a springboard to establish his own firm, I. M. Pei & Associates, which he set up in 1955 with Henry Cobb and Eason Leonard, the team he had assembled at Webb & Knapp.


In its early years, I. M. Pei & Associates mainly executed projects for Zeckendorf, including Kips Bay Plaza in New York, finished in 1963; Society Hill Towers in Philadelphia (1964); and Silver Towers in New York (1967). All were notable for their gridded concrete facades.


The firm became fully independent from Webb & Knapp in 1960, by which time Mr. Pei, a cultivated man whose understated manner and easy charm masked an intense, competitive ambition, was winning commissions for major projects that had nothing to do with Zeckendorf. Among these were the National Center for Atmospheric Research in Boulder, Colo., completed in 1967, and the Everson Museum of Art in Syracuse and the Des Moines Art Center, both finished in 1968.


They were the first in a series of museums he designed that would come to include the East Building (1978) and the Louvre pyramid (1989) as well as the Rock & Roll Hall of Fame and Museum in Cleveland, for which he designed what amounted to a huge glass tent in 1995. It was perhaps his most surprising commission.

Mr. Pei, not a rock 'n' roll fan, initially turned down that job. After he changed his mind, he prepared for the challenge of expressing the spirit of the music by traveling to rock concerts with Jann Wenner, the publisher of Rolling Stone.


The Cleveland project would not be Mr. Pei's last unlikely museum commission: His museum oeuvre would culminate in the call to design the Museum of Islamic Art, in Doha, Qatar, in 2008, a challenge Mr. Pei accepted with relish. A longtime collector of Western Abstract Expressionist art, he admitted to knowing little about Islamic art.

As with the rock museum, Mr. Pei saw the Qatar commission as an opportunity to learn about a culture he did not claim to understand. He began his research by reading a biography of the Prophet Muhammad, and then commenced a tour of great Islamic architecture around the world.

(…)

Besides his many art museums, he designed concert halls, academic structures, hospitals, office towers and civic buildings like the Dallas City Hall, completed in 1977; the John F. Kennedy Library in Boston, finished in 1979; and the Guggenheim Pavilion of Mount Sinai Hospital in New York, finished in 1992.


(I. M. Pei & Associates eventually became I. M. Pei & Partners and later named Pei, Cobb and Freed.)


When Mr. Pei was invited to design the East Building of the National Gallery of Art, he had the opportunity to demonstrate his belief that modernism was capable of producing buildings with the gravitas, the sense of permanence and the popular appeal of the greatest traditional structures. When the building opened in 1978, Ada Louise Huxtable, the senior architecture critic of The New York Times, hailed it as the most important building of the era, and she called Mr. Pei, at least by implication, the pre-eminent architect of the time.


Most other critics also praised Mr. Pei's angular structure of glass and marble, constructed out of the same Tennessee marble as John Russell Pope's original National Gallery Building of 1941, reshaped into a building of crisp, angular forms set around a triangular courtyard. Mr. Pei, many critics said, had found a way to get beyond both the casual, temporal air and the coldness of much modern architecture, and to create a building that was both boldly monumental and warmly inviting, even exhilarating.

In 1979, the year after the National Gallery was completed, Mr. Pei received the Gold Medal of the American Institute of Architects, its highest honor.

(…)

Ieoh Ming Pei was born in Canton (now Guangzhou) on April 26, 1917, the son of Tsuyee Pei, one of China's leading bankers. When he was an infant, his father moved the family to Hong Kong to assume the head position at the Hong Kong branch of the Bank of China, and when Ieoh Ming was 9, his father was put in charge of the larger branch in Shanghai. He remembered being fascinated by the construction of a 25-story hotel.


"I couldn't resist looking into the hole," he recalled in 2007. "That's when I knew I wanted to build."

He was brought up in a well-to-do household that was steeped in both Chinese tradition — he spent summers in a country village, where his father's family had lived for more than 500 years, learning the rites of ancestor worship — and Western sophistication.


Deciding to attend college in the United States, he enrolled at the University of Pennsylvania. But when he concluded that he was not up to the classical drawing techniques then being taught at Penn, he transferred to the Massachusetts Institute of Technology, from which he received a bachelor of architecture degree in 1940.


At the recommendation of his father, who was concerned about the threat of war and the growing possibility of a Communist revolution in China, he postponed his plan to return home. Instead he enrolled at the Graduate School of Design at Harvard, where he studied under the German modernist architect Walter Gropius, founder of the Bauhaus School.


Discovering that there were relatively few men at Harvard during the war years — "It was me, a Chinese national, and the ladies," he once recalled — he decided to join the war effort and volunteered to work for the National Defense Research Committee in Princeton, N.J., where he became an expert on fusing bombs.


"They figured if you knew how to build buildings, you knew how to destroy them," Mr. Pei said.


While he was at M.I.T., Mr. Pei met another Chinese national, Eileen Loo, who had come to the United States in 1938 to study art at Wellesley College in Massachusetts. Like Mr. Pei, she was from a distinguished Chinese family. The two married as soon as she graduated, in 1942. Eileen Pei began graduate work in landscape architecture at Harvard while her husband worked toward his advanced architecture degree, which he received in 1946
Pei is perhaps best known for one of his smaller designs, the glass pyramid in the courtyard at The Louvre in Paris that now serves as the entrance into the museum itself:
Mr. Pei would make his biggest international mark, however, in France, with a smaller but far more contentious project. In the early 1980s President François Mitterrand, an admirer of the East Building at the National Gallery, invited Mr. Pei to update and expand the Louvre Museum, which was sorely in need of renovation to accommodate a huge increase in visitors.

Mr. Pei proposed building a glass pyramid in the center of the ancient Cour Napoleon to serve as a new main entrance to the museum. He quickly found himself in the center of an international controversy, accused of defacing one of the world's great landmarks.

He argued that his glass pyramid was merely an updated version of a traditional form, and that his redesigned courtyard had been influenced by the geometric work of the French landscape architect Le Notre. It was rigorously rational, in other words, and in that sense classically French.

What carried the day, however, was not Mr. Pei's argument, true as it may have been, but President Mitterrand's determination. The pyramid opened in the spring of 1989, and the elegance of the finished building, not to mention its geometric precision, won over most, if not all, of its opponents.


Within a few years the pyramid had become an accepted, and generally admired, symbol of a re-energized Paris. And like the Kennedy Library, the John Hancock Tower and another controversial Pei project from the 1980s, the Jacob Javits Convention Center in New York, it stood as a measure not just of I. M. Pei's design talent but also of his patience and perseverance.
With the exception of Frank Lloyd Wright, it's rare for architects to become well-known in popular culture even when they are responsible for iconic structures all over the world. In some respects, Pei became as well-known as Wright was in his day, in part because of his involvement with projects like the John F. Kennedy Presidential Library, the Rock & Roll Hall of Fame, and the pyramid at The Louvre, which millions of people pass through every year when they visit Paris. More important than fame, though, his name will live on in the buildings he built and the architects he inspired.
Here are a few notable examples of his work, such as the Rock & Roll Hall of Fame: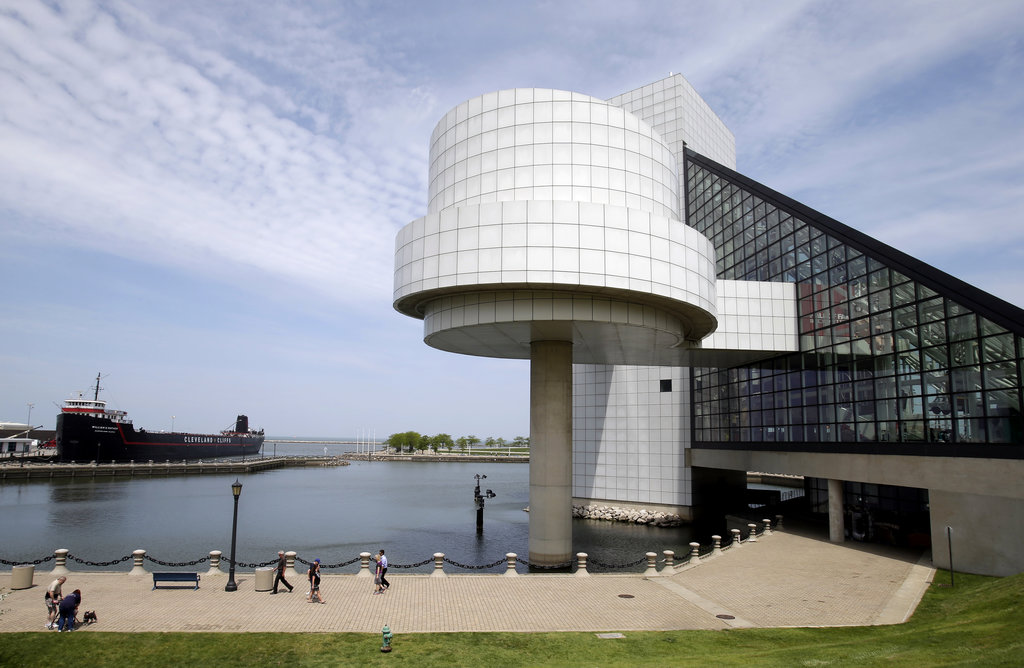 The Bank of China Building in Hong Kong: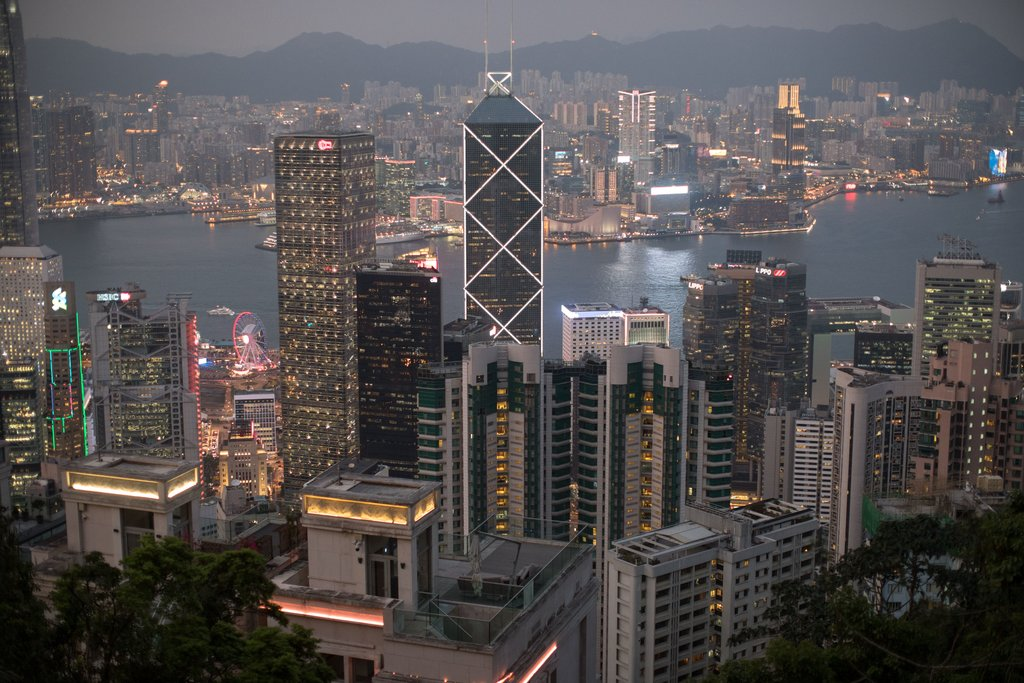 The pyramid entrance to The Louvre: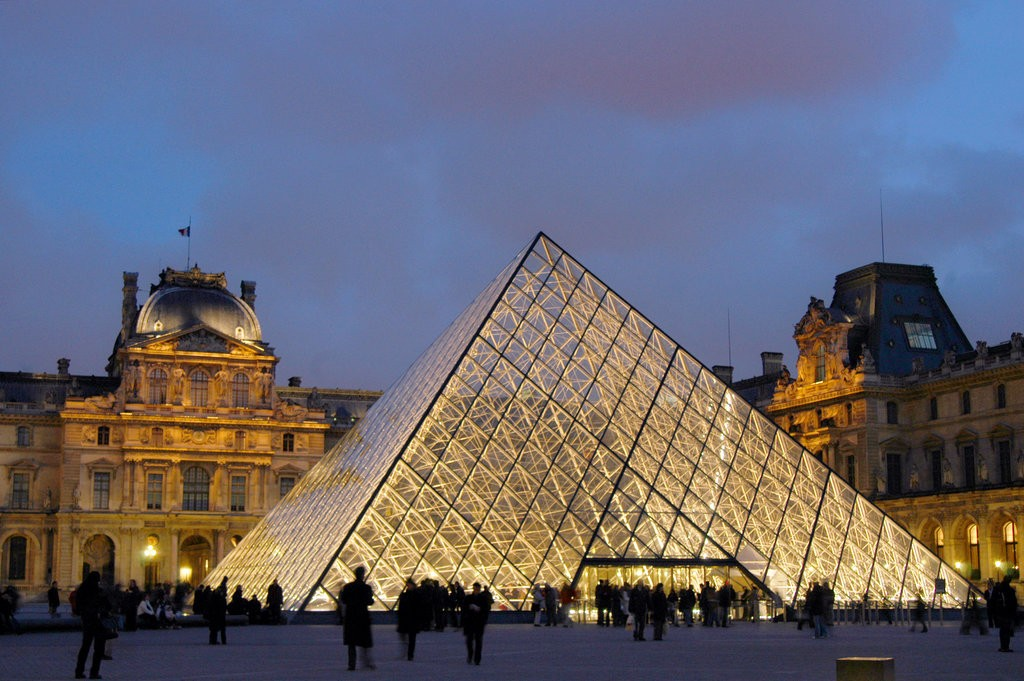 And the Museum of Islamic Art in Doha, Qatar: