An Implication of Removing Birthright Citizenship
Wherein only one of the various consequences of altering the current status of birthright citizenship is considered: more paperwork for us all.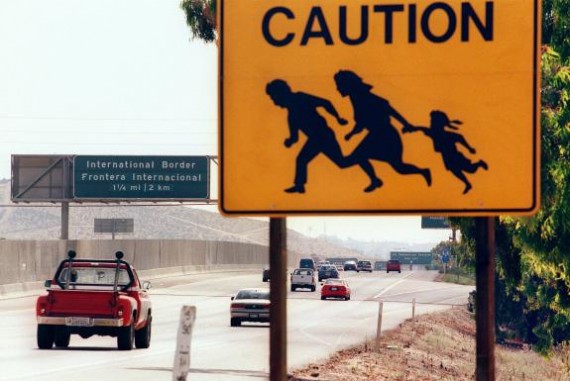 Let's consider one* of the consequences of altering our current 14th Amendment-based system of birthright citizenship, whether by altering the the interpretation via the courts or via amending the constitution.**
To wit:  if we try to deny citizenship to the children of persons illegally in the country, then all of us, even those whose descendants sailed on the Mayflower, will have to have evidence proving not just our own place of birth for purposes of things like passports, but our parents' legal status at the time of that birth as well.
First, this would become a big hassle for all of us.  Need a passport?  Well, just send a certified copy of your birth certificate (or, God help us all, Certificate of Live Birth), plus copies of those of your parents (or copies of their green cards, citizenship papers, whatever the case may require) along with your fees and other paperwork.
Second, consider the increased need for bureaucrats to deal with these requests and the cost to both government in terms of providing the infrastructure needed to handle all those requests along with the fees we will all have to pay as we seek to prove that we are, in fact, citizens born of legal residents.
What if, for some reason, I can only prove that I was born in the US, but cannot prove my parents' status?  Am I then a man without a country?  Will I have to have a hearing to prove my status?
Also, what of privacy concerns?  Will I have to get my parents' permission to get the needed information?   What if we are estranged?   At a minimum, such a situation would require more red tape and more bureaucrats.
These kinds of proposals are often met by large swaths of the public with approval because they believe that the new rules will only apply to others, not to themselves.  Many people forget, however, that for any document-based system of identity to function, it has to have some level of universal applicability.
On the one hand a little more paperwork never killed anybody, I suppose.  On the other, such a move would increase the power of bureaucrats over our lives and create a more complicated process for a variety of issues, including such mundane things as registering one's kids for public schools.  At a minimum it would increase the burden of proof concerning citizenship for all of us.
*I would note that while I understand why many object to birthright citizenship for those whose parents were in the country illegally, I think that the consequences of changing the 14th Amendment create far more problems than such a move purports to solve and the one discuss here is just one, and a relatively minor one at that.  Some of the other relevant issues, although by no means all, were touched on by James Joyner in an earlier post on this subject.
**And setting aside for the moment that neither outcome is likely at all as well as ignoring the fact that, on balance, the current discussion by Senator Graham, et al. is nothing more than a cynical political move.