In Defense Of "Negative" Ads
Once again, the political media is wringing it's hands over "negative" ads. As usual, it's all a bunch of nonsense.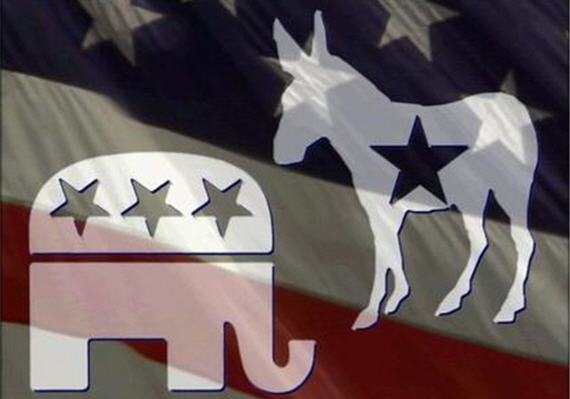 On Tuesday night in California, Republican Meg Whitman found herself put on the spot by Today show host Matt Lauer at a joint campaign appearance with her opponent Jerry Brown:
Republican gubernatorial candidate Meg Whitman drew a chorus of boos from the capacity crowd at a major women's gathering Tuesday after going on the attack against Democratic opponent Jerry Brown and refusing to withdraw negative television ads, as Brown said he would, for the rest of the campaign.

The raucous scene took place at California first lady Maria Shriver's annual Women's Conference, where the two candidates appeared onstage with Gov. Arnold Schwarzenegger before a mostly female crowd of 14,000 at the Long Beach convention center. The conversation was led by "Today" show host Matt Lauer.

Brown and Whitman were met with cheers at the start of the hourlong event, which was their only appearance with Schwarzenegger. The exchange was probably their last face-to-face encounter before Tuesday's election. Recent polls show Whitman falling behind Brown in the race.

Midway through their appearance, Lauer threw the candidates a curve when he described the race as one of the most contentious ever and challenged them to drop their highly personal attack ads.

"End the negativity," he said, to cheers from the crowd. "Pull your negative ads and replace them with positive ads," he added, to give California voters "a break."

Brown, the state attorney general, said, "If Meg wants to do that, I'll be glad to do it. … I'll pledge that right now."

Whitman, however, appeared uncomfortable and demurred, saying she had been a victim of campaign "character attacks." The former eBay CEO said some of her ads were designed to point out differences between her and Brown on policy issues, while others highlighted his record as a former two-term governor and Oakland mayor.
As the video of the exchange shows, Whitman was put on the spot, and it didn't go well:
The ironic thing about Brown's high-horse response is that, within a day of the campaign, he came out with an negative ad attacking Whitman for not taking down her negative ads:
The first observation I'd make about this whole exchange on Tuesday night is that Matt Lauer ended up being a bit of a jerk. He was there to be the moderator of a conference sponsored by the Governor of California and his wife, and ending up becoming a player in the election by putting one of the major party candidates on the spot about what is, ultimately, a phony issue. There really was no good way for Whitman to answer Lauer's question. If she said yes, then she would be responsible not only for her own ads, but also for the ads of third parties over which she has no control and which, under the law, she's not even allowed to coordinate with. If she said no, then she comes across looking as the bad guy who wants to run "negative ads." To put it bluntly, Matt Lauer gave a very large in-kind contribution to the Jerry Brown campaign on Tuesday night, and there's a part of me that wonders if that wasn't what he had in mind all along.
More broadly, though, I find this annual media onslaught against "negative ads" to be complete nonsense for the most part. For one thing, the definition of what constitutes a "negative ad" has changed greatly over the years. The most famous (or infamous) negative ads — the 1964 "Daisy" ad, the "Willie Horton" ad, or the racially charged affirmative action ad that Jesse Helms ran in 1990 — have typically been those that have unfairly attacked a candidate on irrelevant or over-the-top grounds. When people refer to "negative ads" today, it's clear that they're including not just these types of ads, but also those that seek to, truthfully, contrast candidates or point out items in an opponents record. As long as the ads themselves are truthful, fair, and honest, they seem to me to be completely legitimate, and piling on a candidate who runs these types of ads for running a "negative campaign" is unfair and dishonest. Pointing out the differences between you and your opponent is an important part of a campaign, and candidates shouldn't be put on the spot for doing that the way Whitman was.
Moreover, for all the complaining about true "negative ads," it's pretty clear that the political process itself is very self-regulating when it comes to punishing candidates who go too far. When Elizabeth Dole ran a despicable ad challenging her opponent's Christian faith because she took a campaign contribution from a prominent atheist, the voters of North Carolina reacted negatively. This year, Jack Conway's "Aqua Buddha" ad seems to have put the final nail into the coffin of his campaign, and, down in Florida, bombastic Congressman Alan Grayson seems headed for defeat after running two ads against his opponent that were, to put it bluntly, blatantly false. So, a candidate who goes over the top usually gets punished in the end.
Finally, there's this one obvious truth — political candidates would not run "negative ads" if they didn't think they would work. If voters want to find anyone to blame for "negative ads" then what they really need to do is look in the mirror.