Is "Meh, Romney 2016" For Real?
When push comes to shove, top Republicans may still try to make Mitt Romney happen.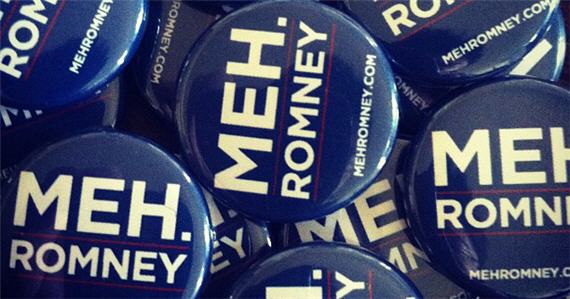 There's yet another poll out today showing that Mitt Romney, two-time losing candidate for President of the United States including one stint at the Republican nominee, remains a much stronger candidate in 2016 than reason might lead you to expect:
Former GOP presidential candidate Mitt Romney would still lead a pack of possible Republican contenders in New Hampshire if he were to run in 2016, a new poll shows.

Romney leads with 30 percent of the vote in a Bloomberg Politics/St. Anselm New Hampshire poll released Monday. It is a healthy 19-point lead over other possible GOP names, including Kentucky Sen. Rand Paul, who trails at 11 percent. New Jersey Gov. Chris Christie received 9 percent, former Florida Gov. Jeb Bush won 8 percent, and Ben Carson, a neurosurgeon and conservative commentator, follows with 6 percent.

Romney, a former governor in neighboring Massachusetts, has long been popular in New Hampshire, where he owns a summer home.

However, with Romney out of consideration, the field of Republican contenders tightens, with Christie and Paul both tied with 16 percent and Bush close behind with 14 percent.

On the Democratic side, Hillary Clinton is on top with 62 percent, while Massachusetts Sen. Elizabeth Warren received just 16 percent of the vote.

Romney performs the strongest in a potential matchup against Clinton, where he trails 46 to 45. Clinton beats Bush 47 to 39 percent and Paul 48 to 41 percent.
As I've noted many other times when these polls have come out, to a not insignificant degree what we're seeing here is a reflection of the fact that Romney has a much higher degree of name recognition than most of the potential 2016 Republican field. As a result, it's not entirely surprising that he would remain near the top in a poll that included his name, and to some extent at least you can accuse pollsters who insert his name into the questions of gaming the polls to some extent given the fact that Romney himself continues to insist that he is not running for President again. This would be especially true in a state like New Hampshire which Romney has a long history with going back to before he was Governor of Massachusetts. That being said, we're getting close to the point where it becomes harder to dismiss these numbers as mere an 'absence makes the heart grow fonder' thing when it comes to someone who won the nomination four years ago. Candidates like Chris Christie, Jeb Bush, and even Rand Paul are hardly unknown faces among Republicans these days, after all. Thanks to constant cable news coverage, the Internet, and appearance on the campaign trial, these potential 2016 candidates and others are reaching the point where they ought to be at least somewhere known to people who say they are likely to vote in the 2016 primaries. The fact that they are trialing a guy that members of the GOP base claimed in the wake of the 2012 election was a "moderate," and a "squish," albeit not by huge numbers, suggests that voters are far from sold on the idea of any one of them being the GOP standard bearer in 2016.
Now, to be clear, the odds are that, in the end, the Republican nominee will be one of these men, or possibly even someone not included in this poll such as Illinois Governor John Kaisch or Wisconsin Governor Scott Walker. At the same time, though, Mitt Romney sits out there and he hasn't exactly disengaged himself from the Republican Party in the way many expected he would when the 2012 race ended. He was quite a prominent campaigner throughout the 2014 Presidential campaign cycle during which he endorsed candidates caught in tight primary battles, most of whom ended up winning their primary battles. He also seems to have played  role in bringing together many of these candidates and the high profile donors that backed him in 2012, and who seem to be sitting on the sidelines as the 2016 process begins. According to some reports, those donors see very little appealing when they look at the rest of the field. Two of the more prominent possibilities that might appeal to this group, Jeb Bush and Chris Christie, for example, are seen as having their own flaws that make a nation campaign doubtful. In Bush's case there's his name, the fact that he's largely out of step with his party's base, and the fact that nobody is sure he will run in the end. In Christie's case, there's the perception, which may or may not be correct, that Christie's brash style would not play well in other parts of the country.  That leaves Romney, and while he's not going to actually jump into the race in 2016 the way he did in 2008 or 2012, the possibility that the powers that be might turn to him if these numbers persist and the rest of the field continues to look weak, which I've discounted in the past, may be more likely than previously believed. In the end, I'd still put the odds of a third Romney run as being fairly low, but I'm not willing to dismiss it entirely until we've seen how the rest of the field plays out as we see their opening moves during the first half of 2015.