It's all Fine in Texas
Two stories tell, well, a story about Texas and the pandemic.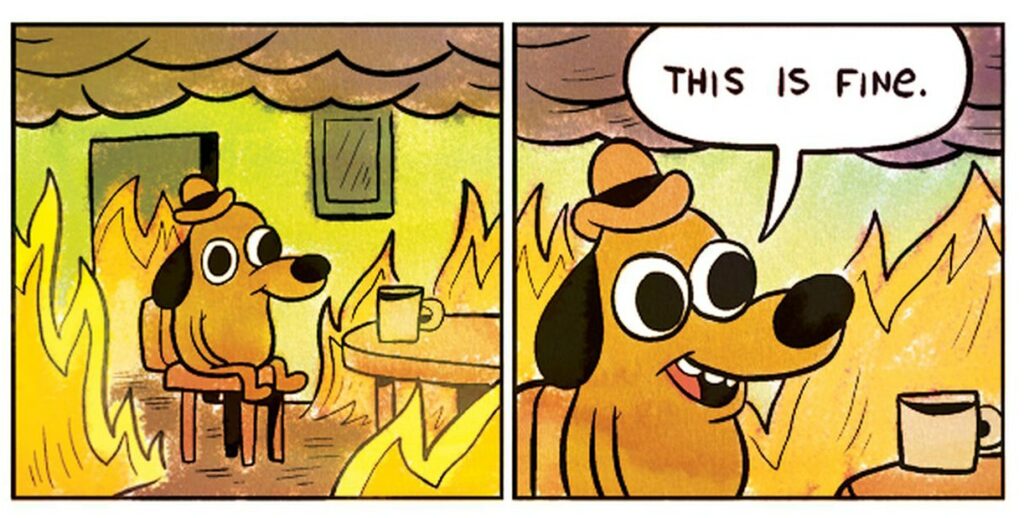 Two stories caught my attention this moring:
Via the Texas Tribune: Gov. Greg Abbott asks Texas hospitals to delay nonessential procedures as COVID-19 patients strain capacity
Gov. Greg Abbott announced new moves Monday to fight the coronavirus pandemic as it rages again in Texas, including asking hospitals to again put off certain elective procedures to free up space for COVID-19 patients.

Still, the governor did not back down on his refusal to institute any new statewide restrictions on businesses or to let local governments and schools mandate masks or vaccines.
Note the second paragraph in that excerpt.
Also, from the piece:
Also, via the AP (which is also noted in the Texas Tribune piece): Texas Gov. Abbott seeks out-of-state help against COVID-19
Gov. Greg Abbott appealed for out-of-state help to fight the third wave of COVID-19 in Texas while two more of the state's largest school districts announced mask mandates in defiance of the governor.

Abbott's request Monday came as a county-owned hospital in Houston raised tents to accommodate their COVID-19 overflow. Private hospitals in the county already were requiring their staff to be vaccinated against the coronavirus.
So, he is willing to ask for some medical procedures to be put on hold, and to ask for outside help, but isn't willing to engage in mitigation efforts:
The governor is taking action short of lifting his emergency order banning county and local government entities from requiring the wearing of masks and social distancing to lower the COVID-19 risk. Abbott has said repeatedly that Texans have the information and intelligence to make their own decisions on what steps to take to protect their health and the health of those around them.
Someone needs to instruct Governor Abbott on the nature of collective action problems. Further, he needs to understand that symbolic politics can bite a governor good and hard when they come into conflict with a true public health crisis.
Likewise, he might should consult this graph from the WSJ that I wrote about over the weekend (it shows a clear inverse relationship between the level of vaccination and the level of hospitalizations by state: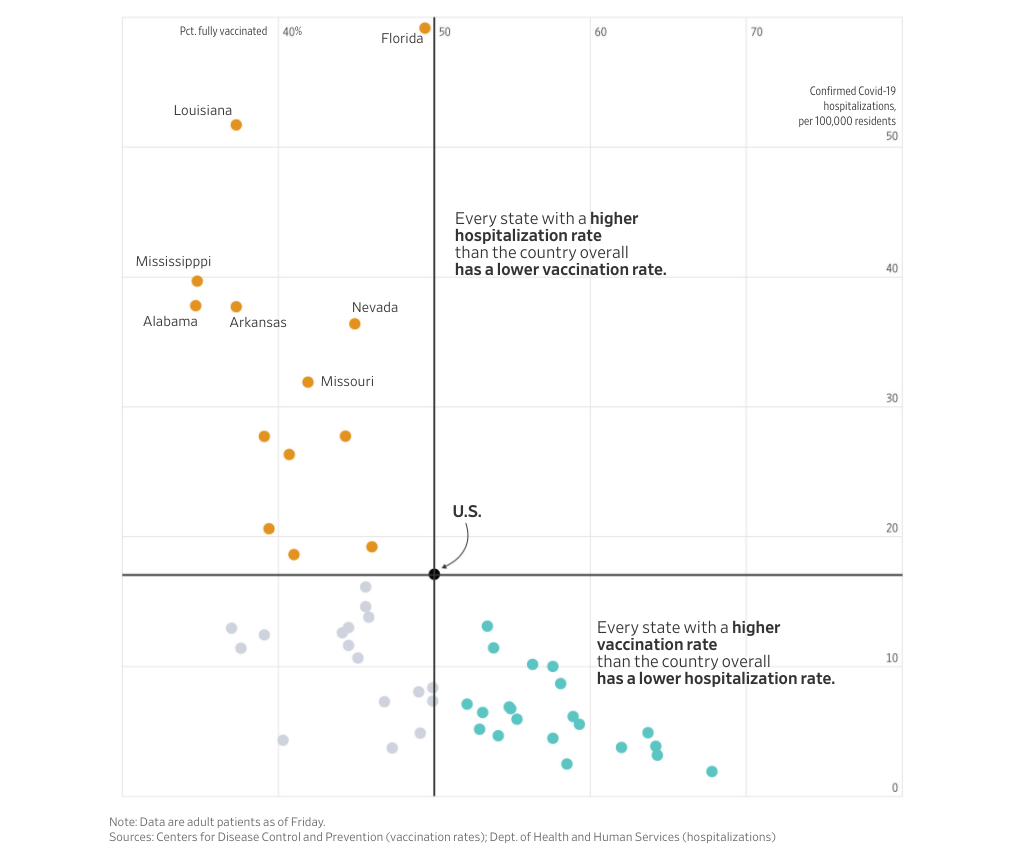 That much of this could be prevented by masking and vaccinations makes it all quite tragic.