It's Not Debtor's Prison, It's Contempt Of Court
Do American courts throw people in jail for failing to pay their debts? No, they don't.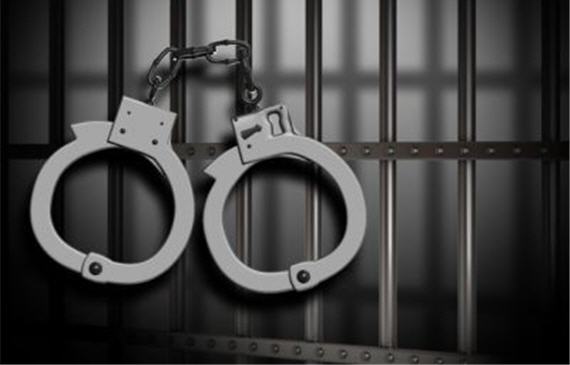 Several bloggers on the left, most notably Kevin Drum who calls it the return of Debtor's Prison,  are giving play to a story that ran earlier this week about NPR about debtors who are finding themselves behind bars after not paying their bills:
Although debtors' prisons are illegal across the country, it's becoming increasingly common for people to serve jail time as a result of their debt.

Collection agencies are resorting to some unusually harsh tactics to force people to pay their unpaid debt, some of whom aren't aware that lawsuits have been filed against them by creditors.

Take, for example, what happened to Robin Sanders in Illinois.

She was driving home when an officer pulled her over for having a loud muffler. But instead of sending her off with a warning, the officer arrested Sanders, and she was taken right to jail.

"That's when I found out [that] I had a warrant for failure to appear in Macoupin County. And I didn't know what it was about."

Sanders owed $730 on a medical bill. She says she didn't even know a collection agency had filed a lawsuit against her.

"They say they send out these court notices, and nobody gets them," Sanders says.

She spent four days in jail waiting for her father to raise $500 for her bail. That money was then turned over to the collection agency.

Similar stories have been reported in Indiana, Tennessee and Washington.

Here's how it happens: A company will often sell off its debt to a collection agency, generally called a creditor. That creditor files a lawsuit against the debtor requiring a court appearance. A notice to appear in court is supposed to be given to the debtor. If they fail to show up, a warrant is issued for their arrest.
Commercial and retail debt collection happens to be an area I have some experience in, having spending nearly ten years in the late 90s and early 2000s doing nearly nothing else here in Northern Virginia, so they first thing I'll say is that, at least as far as this state is concerned, NPR has the description of the procedure of debt collection completely wrong. For one thing, collection agencies can't sue anyone because they aren't the owners of the debt, but merely agents of actual creditor, and since they're not attorneys they can't file anything on behalf of the actual creditor.
That's just the beginning of where they get things wrong though. You don't get thrown into jail for failing to show up in Court if you're sued for, say, an unpaid credit card bill. The only thing that happens is that the creditor obtains a judgment for the amount of the debt against the debtor, and that's assuming that they have the correct paperwork to prove the debt, which still must be done even if the debtor fails to show up. The number of times I've seen a claim based an old credit card debt rejected by a judge because the paperwork was incomplete might surprise those who thinks this process is stacked  against the debtor. After the judgment is obtained, it's then up the creditor and its attorney to utilize the procedures allowed by the Court to attempt to collect on the Court. Typically, these include garnishments against bank accounts or salary and levies on personal property. Typically, though, you don't have enough information to utilize any of those procedures when you first obtain a judgment so you have to try to bring a debtor into Court and find out information you can uRtse to collect a debt such as where they work (if they work) or where they have a bank account. Here in Virginia it's called Debtor Interrogatories, but every state has a similar procedure as far as I'm aware.
In any case, this is where the issue of possible jail time comes into play. In order to bring someone into Court to answer questions, you have to serve them with a Summons. The summons, however, is actually a directive from the Court itself directing that person to appear at a specific date and time for the purpose of answering questions about their assets. Not surprisingly, people who don't pay their debts are often also not very good about obeying a summons from Court. Disobeying a Court summons, though, is contempt of Court and sets in motion a procedure that not only re-summons the debtor to appear to answer questions but also to explain why they ignored the previous court summons. Someone who ignores repeated Summons's, especially when they have been personally served upon them rather than just served by substituted service, are playing with fire. Eventually, the Court is likely to issue what Virginia calls a Capias and what most states call a Bench Warrant. This appears to be what happened to Ms. Sanders. People in her situation are not being jailed for failure to pay a debt, they are being jailed for failing to obey a lawful Court Order without providing a reasonable excuse.
That isn't to say there are not abuses in the debt collection business. Collection agencies, which are typically not adequately supervised, are among the most egregious offenders but I've also seen cases where attorneys continue pursuing debtors even when its rather obvious that no good will come from it.  You can't get blood from a stone, and you can't collect a judgment from a Defendant that has no assets. At some point, you just have to advise your client that its time to give up and let the judgment lie for a few years to see if anything turns up. There are other abuses too, and those should be dealt with. However, to say that people who are willfully ignoring Court Orders are victims is to say that rules don't matter at all, and that's not how our system is supposed to work.