It's Official: Florida Passes New York To Become Third Most Populous State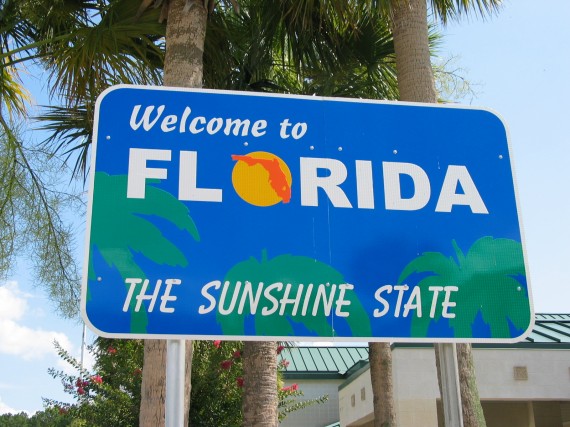 After several years of anticipating that it would happen, the Census Bureau has officially confirmed that Florida has surpassed New York to become the third most populous state in the nation:
After years of staving off population challenges from the Sunshine State, New York has finally ceded its position as the nation's third most populous state, falling to fourth behind California, Texas and Florida, according to new figures released on Tuesday by the United States Census Bureau.

The figures, which reflect population estimates for July 2014, show that Florida now has about 19.9 million residents, surging past New York's 19.7 million. Demographers say that the new estimates reflect decades-old migration trends. According to the 2014 figures, Florida gained nearly 300,000 residents in the 12 months before July 2014, while New York gained just over 50,000.
This is something that has been anticipated for several years now, of course, due simply to the fact that Florida's population has been growing much faster than New York's for some time now, not the least due to people from New York moving to Florida due to retirement, better weather, better economic conditions, lower taxes, and a whole host of other reasons. As the new Census list shows, New York's position at No. 4 is likely secure for some time come. Coming next in fifth place is Illinois with a population of roughly 12.88 million, Pennsylvania at 12.787 million, Ohio at 11.594 million, and then Georgia at 10.097 million, North Carolina at 9.943 million, and Michigan at 9.909 million. Eventually, Georgia may challenge Ohio's spot on the list but its not likely to come from another decade or so unless the population growth rates in the Buckeye and Peach States change significantly.