Jared Loughner And The Sorry State Of Mental Health Care, Part II
We really need a better understanding of mental health disorders in this county, and events like those over the weekend underscore this fact.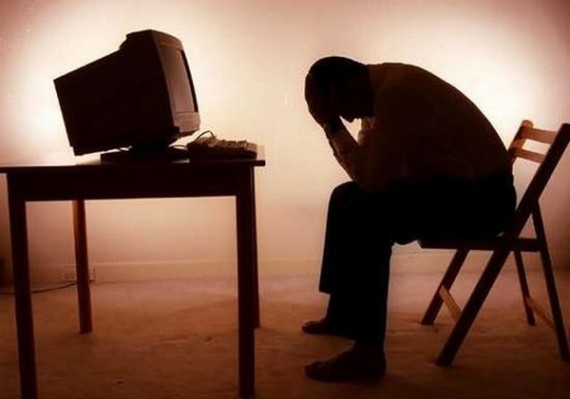 Earlier today, Doug Mataconis beat me to this topic (as I had intended to bring it up myself, but time did not allow), but I wanted to further elaborate upon on the notion that the real issue that we need to be addressing above all else in the wake of the Tucson shootings is the state of attitudes and policies on mental health in the United States.
If we consider the cases of Jared Loughner, Nidal Hasan (the Fort Hood Shooter), and Cho Seung-hui (the VA Tech shooter) we see three cases wherein clear indications of previous mental problems had been noted, and yet were inadequately addressed.  All had some kind of paper trail, with Hasan's being the most complete (and hence the most egregious of the three) and yet each of the three perpetrated horrid violence.
Now, I am no expert on this issue and nor do I have an easy solution to the problem, but I know based on some experience with these issues in far less extreme circumstances (both personal and professional) the following to be true (and understand, I know that some who read this do understand the following, but as a society it is my observation that we are quite deficient):
1)  Mental illness is poorly understood. We understand bacterial and viral infections and the potential for genetic defects of a physical nature, but we really don't understand (from a general public perspective) mental disorders.  Indeed, we often oversimplify the world into "normal" and "crazy."  Who wants to say that they, or those they love, are "crazy?"
Indeed, in some mainstream religious circles the mental health profession is considered a sham and mental disorders identified as spiritual problems rather than biological in nature.
2)  Mental illness/disorders/difficulties are stigmatized in our society in ways that physical disabilities are not. If you have you have a physical problem, this is considered something beyond your control that needs rectification (physical therapy, surgery, medication, etc.).  If you are infected with a virus or bacterium, then even better, as the problem comes from the outside and invades your body (it really isn't your fault).  However, if one has a mental disorder that requires treatment it is often considered a weakness from within.  You can blame Swine Flu on a virus, but depression is seen, often, as simply the inability of a given person to cope with life.
Nobody wants to admit visiting a psychologist, psychiatrist, or therapist (often even to close friends and relatives).  Certainly no one wants to admit taking medications for a mental disorder.
3) Treatment for mental difficulties can be difficult to find.  Finding a general practitioner or dentist is relatively easy, but what if you need a psychologist or psychiatrist?  Where do you look?  How do you know if they are competent?  Do most people even know the difference?  For that matter, it is quite likely that while there is a surfeit of dentists in your town, there is likely a dearth of psychologists, et al.
4)  Insurance for mental difficulties is often incomplete or nonexistent. Medical insurance for these matters is often nonexistent or woefully inadequate (and in this case I speak in terms of people who have otherwise good employer-provided care, forget it if one has cut rate coverage).
While I concur with Doug (and James Joyner in a comment) that we do not need a system where people are easily institutionalized against their will, we do need to address these issues.
I am hopeful that if we make strides in the areas noted above that these issues will be better addressed in society writ large.  Perhaps at some point in the not too-distant future it will be easier for parents to do for their children with mental problems what they currently do for children with physical problems (or, via friends or even, in some cases, public health officials).
If one's child has itchy lesions all over their body, we take them to the doctor.  However, we often dismiss behavioral issues (and don't want to seek help lest we be branded bad parents).
I must confess, I am wondering why Loughner's parents did not seek help for their son (especially after Pima Community College said he would not be readmitted without clearance from a mental health professional).  Perhaps that question will be answered, perhaps it won't.
As noted, I am not suggesting a specific solution here, but rather stating that these are all issues that we, as a society, need to consider.  I suspect that as our knowledge of the chemistry of the brain expands, so too will our understanding of how to deal with people with such difficulties.