Jared Loughner And The Sorry State Of Mental Health Care
There's a lesson to be drawn from the tragedy in Arizona, but it isn't the one the media is talking about.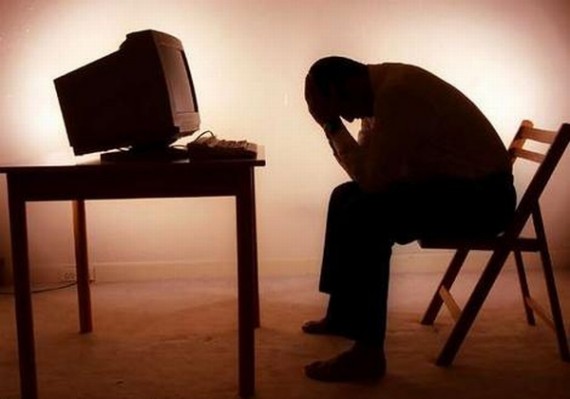 While the talking heads on cable and in Congress are likely to spend the next week or more bemoaning the uncivil state of our political culture in the wake of the shootings in Tucson, Tamara Holder at The Daily Caller points to a real problem that the case of Jared Lee Loughner lays bare:
Jared Lee Loughner's shooting massacre could have been prevented if the people around him had paid attention to the warning signs.

This was not a random act. This was not a political act. The simple-minded want to blame politics, because that's the easy thing to do, instead of really looking at why this 22-year-old, with no known affiliation to any political party or group, launched a terrorist attack on innocent Americans.

The previous major terrorist attack on American soil was on the Ft. Hood Army base. Neither that shooting nor the shooting in Tucson was planned by jihadist sleeper cells; both were committed single-handedly by an American man. Yet we have turned into tunnel-visionists; we are so consumed with issues of religious profiling and TSA pat-downs, we have become blind to the behavior of the people we know best: our kids, friends, classmates and co-workers.

Jared Loughner is another classic case of a person who showed all of the behaviors of a potentially violent person.
Just 48 hours after Loughner opened fire, the evidence of a man with a troubled past, and a troubling personality, is all over the place. There are his incredibly odd YouTube videos and his now deleted MySpace page, emails from fellow students at a Community College that paint a portrait of a man who everyone seemed to think had the potential to engage in mass killing, an odd obsession with Congresswoman Giffords, and  changes in his behavior over the past year.  Just a few months ago, Loughner was expelled from Community College and told he could not return without a psychiatrist certifying in writing that he was not a danger to himself or others. In hindsight, it would seem that all the signs were there that Loughner was a deeply troubled man who likely could have benefited from psychiatric treatment of some kind, and yet nobody did or said anything until it was literally too late.
Holder draws parallels in her column between Loughner and Major Nidal Hassan, who murdered 13 people at Fort Hood in 2009 and who also had left plenty of warning signs regarding his own mental problems and obsession with jihadist propaganda. A similar parallel can be found in the case of Seung-Hui Cho, the 23 year-old college student who murdered 30 people at Virginia Tech in April 2007. Like Hassan and Loughner, Cho had left plenty of evidence behind of his own mental health problems. As Holder points out, what all these cases show is that the problem isn't one of politics, but our own inability or unwillingness to focus on a topic that makes many people uncomfortable:
Here's the brutal truth: Innocent people will continue to die until we recognize that mental illness is a disease that must be treated. Federal law enforcement knew about the Ft. Hood shooter for months, as did his employer. Tucson police knew about Loughner for months, as did his school.

Schools cannot suspend a potentially violent student without first making an attempt to provide mental treatment to the student. It is a school's duty to protect its students. Summarily suspending one could potentially harm all.

Now is the time to open our eyes. It is time to stop blaming the Tea Party, former leaders who dropped out of leading, the far left, right-wing politics and any other politician or political group. It is time to find mental treatment for the potentially violent so they do not continue to unload on the innocent.
I think part of the reason that we seem to continue to ignore the problem of the violently mentally ill is that mental illness itself is a topic that most people are uncomfortable talking about. Unless you've dealt with it yourself, or had a family member who has, understanding what it really means to say that someone is clinically depressed or schizophrenic is difficult for most people. Add to this the fact that our nation has an unfortunate history of mistreating the mentally ill who were confined to hospitals prior to the 1970s, and we've essentially got paralysis. By some estimates, for example, as many as 40-45% of the homeless population in the United States are, in fact, people suffering from various forms of mental illness, some treatable with medication and some of it so severe that basic humanity would seem to require institutionalization of some kind. These people obviously don't pose the same dangers as the Jared Loughner's of the world, but basic humanity would seem to require that they not be left on their own when they are suffering from  diseases that make it impossible for them to live a functional life.Why we've allowed this to continue for so long is inconceivable.
I'm not sure I know what the answer to this problem is. Large scale institutionalization isn't the answer, both because we don't have the resources and because we need to be mindful of the history of abuses that led to the de-institutionalization movement of the 1960s and 70s. However, if we're going to have a productive discussion in the wake of the tragedy in Tuscon, it strikes me that this would be a far better, albeit not nearly as "sexy," subject for the so-called experts in the media to spend their time on.