Jeff Flake: I'll Oppose Trump's Judges Unless I Get A Vote On Bill To Protect Mueller
Senator Jeff Flake is threatening to vote against President Trump's judicial nominees unless he gets a floor vote on a bill to protect Special Counsel Robert Mueller.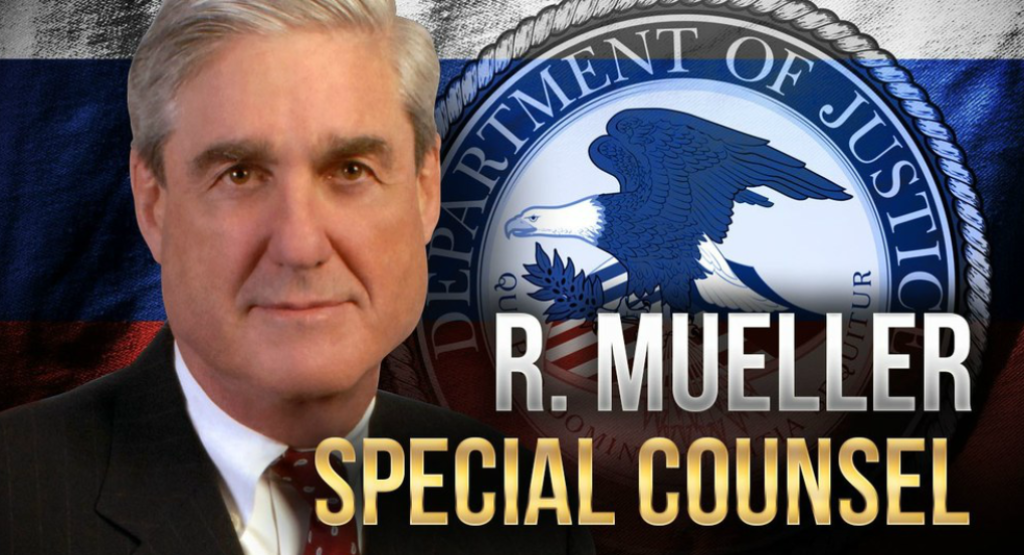 Outgoing Arizona Senator Jeff Flake is threatening to vote against all of President Trump's pending judicial nominees unless the bill he is co-sponsoring to protect Special Counsel Robert Mueller gets a vote on the Senate floor:
Arizona Republican Sen. Jeff Flake said Wednesday that he would not vote for any more of President Trump's judicial nominees until the Senate votes on a bill to prevent special counsel Robert S. Mueller III from being fired — a pledge that could complicate Republicans' hope to confirm dozens of conservative judges before the end of the year.

Flake's warning will likely force Republicans — who hold 51 seats in the Senate — to rely on Vice President Pence to confirm any of the 32 judicial nominees pending before the full Senate, as Democrats have little incentive to support those who Flake has committed to oppose. It also means that Republicans will likely have to go around the Senate Judiciary Committee, where Flake is a member and the GOP has only a one-seat majority, to advance any of the 21 nominees waiting for that panel's endorsement. That also will require Pence's tie-breaking vote.

Flake issued his threat after Senate Majority Leader Mitch McConnell (R-Ky.) blocked Flake and Sen. Christopher A. Coons (D-Del.) from holding a vote on the bill, which would give any fired special counsel the ability to swiftly challenge their termination before a panel of three federal judges. Most Republicans — including co-authors Sens. Thom Tillis (R-N.C.) and Lindsey O. Graham (R-S.C.) — have argued that the bill is unnecessary because Trump would never dare fire Mueller, whose ongoing probe of Russian interference in the 2016 election has sought to learn whether anyone in Trump's campaign conspired with those efforts.

Flake challenged that rationale, given Trump's recent decision to appoint Matthew G. Whitaker as acting attorney general and give him oversight of the Mueller probe.

Whitaker has made past statements that are critical of the investigation. Flake said he believes Whitaker should recuse himself from the Russia probe, letting deputy attorney general Rod J. Rosenstein reassume authority over it.

"The president now has this investigation in his sights and we all know it," Flake said on the Senate floor Wednesday, emphatically asking his colleagues why they were content to allow a potential constitutional crisis to unfold.

"Why? Why do we do this? To protect a man seemingly who is so incurious about what Russia did during the 2016 elections?" Flake said, referring to Trump. "Why do we do that? Do we have no more institutional pride here?

Flake, who is retiring at the end of the year, has become one of Trump's most vocal Republican critics in Congress. His pledge to vote against Trump's judicial nominees unless the special counsel bill is voted on is the most concrete step he has yet taken to try to deny Trump something tangible, instead of just decry his actions on the Senate floor.

"You use what leverage you have," Flake told reporters, explaining why he made his threat. "This is a priority now."
Retiring Republican Sen. Jeff Flake said Wednesday that he will not vote to confirm the Trump administration's judicial nominees on the Senate floor or advance them in the Senate Judiciary Committee if legislation to protect special counsel Robert Mueller does not receive a Senate floor vote.

Flake made the new judicial threat after he and Sen. Chris Coons, a Delaware Democrat, unsuccessfully attempted to force a Senate vote on the special counsel legislation Wednesday. Senate Majority Leader Mitch McConnell objected to the request for a vote from Flake.

But the Arizona Republican's threats on judicial nominees could complicate matters in the Judiciary Committee, where Republicans have an 11-10 majority. There are currently 21 judicial nominees pending in the committee and 32 who are awaiting a floor vote, Flake said.

"We have been told that the bill that Sen. Coons and I will move to bring up shortly is not necessary, as there have been no indications that the independence of Mr. Mueller's investigation is in jeopardy," Flake said. "That may have been an arguable position before last week. But it is not arguable anymore."

Flake and a handful of other Republican senators, such as Susan Collins of Maine, have said they think the legislation to protect the special counsel is necessary after President Donald Trump fired his attorney general, Jeff Sessions, and replaced him with acting Attorney General Matt Whitaker, who has been openly critical of the Mueller probe.

"The President now has this investigation in his sights, and we all know it," Flake said.

In a news conference following his floor speech, Flake said he agreed with Democrats that Whitaker should recuse himself from the

Mueller investigation. He noted that he had used the same leverage over judges to force a Senate vote on tariffs and he was prepared to carry out his threat through the end of the year if necessary.

"The President has said that he's not going to move on the special counsel. But that's not enough," Flake said. "And perhaps that's what gives comfort to the majority leader. … But it doesn't give comfort to me."

The committee will hold a business meeting on Thursday with 14 district court and circuit court judges on the agenda, but they will be held over for votes for at least a week under the committee's normal procedures.
By himself, Flake cannot stop the confirmation of these judges, although he can slow the process down significantly. Without his vote in the Judiciary Committee, for example, Senate Republicans will be forced to report the nominations to the floor without a favorable committee vote. While that's not unusual, it's also not the typical process in this situation. On the floor itself, Flake's "No" vote would mean that Majority Leader Mitch McConnell would need to rely on either Democratic cross over votes, which seem unlikely at this point since there is no upside for Democrats to cross the aisle during the lame duck period, or to rely on Vice-President Pence's tie-breaking vote to get these judges confirmed.
The real power in Flake's position would come if he could convince one or more Republicans to join him in refusing to vote in favor of any of the judicial appointments unless they get a floor vote on the bill to protect Mueller. The most likely candidates for this, of course, would be Senators Susan Collins and/or Lisa Murkowski and, possibly, retiring Senator Bob Corker of Tennessee. With one or more of these Senators joining him, Flake would have a lot more leverage and could potentially either force the floor vote or force McConnell to withdraw the nominations, which would require the President to renominate the Judges again when the new Congress convenes in January.
Even if Flake is successful in his efforts, it's still unclear if the Mueller bill can pass Congress. For one thing, it would need sufficient support in the Senate to withstand the sixty-vote threshold to invoke cloture and get to a final vote on the Senate floor, something that would require at least eleven Republicans to break ranks with the party to support the bill. Even if that happens and the bill passes the Senate, it's not at clear that the bill would get any consideration at all in the House of Representatives. Republicans will still control that body during the lame duck session, of course, and there's been no indication that the leadership would be eager to bring a Mueller-protection bill to the floor. Finally, of course, there's the possibility that the President could veto the measure, which would require super-majorities in both the House and the Senate to override. The only way that this could be avoided, it appears, would be if Flake and his supporters could get the Mueller protection bill included as an amendment to must-pass legislation such as the budget bill that needs to pass the lame duck session to keep the government function. If that succeeds, then Flake's efforts could end up being successful.