Job Numbers May Be Meaningless But They Matter a Lot
Whether the reports are actually right---and they usually aren't---voters are nonetheless going to treat them as if they are.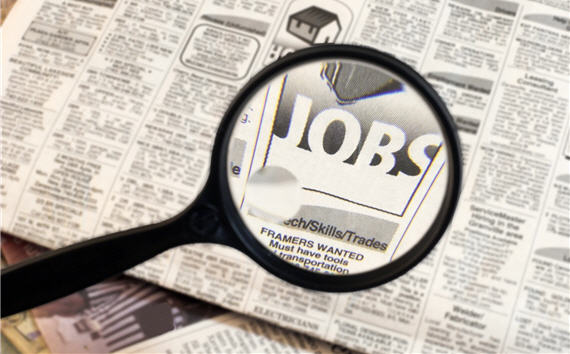 So, the July jobs report is out. But Felix Salmon cautions against over-reading it:
Every month, policy wonks and data-heads pore through the 25 different tables in the report, sometimes looking at their own favorite number (U-6 is particularly popular these days), and sometimes just looking for something to jump out at them. (Look at what happened to youth unemployment among Hispanics!)

The latter exercise is particularly dangerous. When you have 25 tables, each with hundreds of datapoints, it's a statistical certainty that one or two of them are going to be weirdly off in some way. If you then pull out that datapoint and read too much into it, you're guilty of a logical solecism, a bit like two people who discover they share a birthday and then exclaim at how unlikely that is.

But even the simple check-out-this-headline-number exercise, which every major news organization goes through every month, is statistically dubious. The headline payrolls number has error bars which are more than 100,000 people wide in either direction: if the number everybody's quoting is 163,000, for instance, all that really says is that there's a 95% chance that it's somewhere between 59,000 and 267,000. What's more, there's a good 5% chance that it's outside that wide range. Take the last two years of payrolls headlines, and the chances are that somewhere in there, a number is more than 100,000 off.

And the unemployment rate is less accurate still. Most people will say that it ticked up this month, to 8.3%; the official news release is closer to the mark in saying that it was "essentially unchanged". And if you look at the numbers it's based on, they're all over the place.

This month, the two parts of the report tell differing stories: the headline payrolls number was higher than most people expected, even as the headline unemployment rate went up. Look a bit more deeply, and things become ever messier, what with all the revisions and the changes in people looking for work, and the decrease in median unemployment duration, and so on and so forth. As a result, this month of all months it's actually quite easy for the markets (if not the politicians) to move on to the next thing. After all, they have very short attention spans at the best of times.
This is all, of course, spot on. But I'm not sure that it really matters for our purposes. Haters are gonna hate and wonks are gonna wonk, after all.  And, whether the reports are actually right—and they usually aren't—voters are nonetheless going to treat them as if they are. To the extent that the July and August economic reports are important in shaping what Americans do on the Tuesday after the first Monday in November, the topline numbers are all that matter.