Julian Assange Arrested
The Wikileaks founder has been detained by London authorities after 7 years hiding in Ecuador's embassy.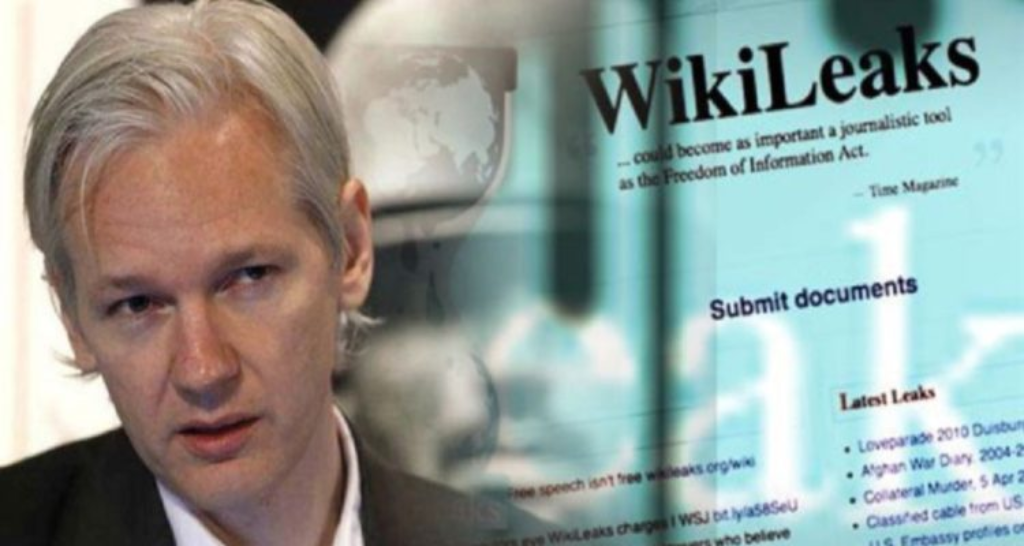 BBC:
Wikileaks co-founder Julian Assange has been arrested at the Ecuadorian embassy in London.


Mr Assange took refuge in the embassy seven years ago to avoid extradition to Sweden over a sexual assault case that has since been dropped.


The Met Police said he was arrested for failing to surrender to the court.


Ecuador's president Lenin Moreno said it withdrew Mr Assange's asylum after his repeated violations to international conventions.


But WikiLeaks tweeted that Ecuador had acted illegally in terminating Mr Assange's political asylum "in violation of international law".

BBC, "Julian Assange: Wikileaks co-founder arrested in London"
NYT adds:
The relationship between Mr. Assange and Ecuador has been a rocky one, even as it offered him refuge, and WikiLeaks said last Friday that Ecuador "already has an agreement with the UK for his arrest" and predicted that Mr. Assange would be expelled from the embassy "within 'hours to days.' "


The United States Justice Department has filed criminal charges against Mr. Assange, 47, related to the publication of classified documents, a fact that prosecutors accidentally made public in November.

He also faces a charge in a British court of jumping bail, and the Metropolitan Police said in a statement that Mr. Assange had been arrested by officers at the embassy on a warrant issued by Westminster Magistrates' Court in 2012, for failing to surrender to the court.

Mr. Assange is also suspected of aiding Russian interference in the 2016 presidential election by releasing material stolen from the computers of the Clinton campaign and the Democratic Party. In July, the Justice Department charged 12 Russian intelligence officers with hacking those computers, and the indictment contends that at least one of them was in contact with WikiLeaks.


Mr. Assange took refuge in the embassy in June 2012 to avoid extradition to Sweden, where he faced questions about sexual assault allegations. He has insisted that the accusations against him are false, and has said that the Swedish authorities intend to extradite him to the United States.
Sweden has rescinded its arrest warrant for Mr. Assange, but prosecutors have stressed that the case has not been closed and could resume.


Ecuador gave Mr. Assange asylum in 2012, but he has been an irritant in its relations with Britain, the United States and other countries. Mr. Moreno, who became the country's president in 2017, had looked for a face-saving way to get him out of the arrangement.


Paul Manafort, the former Trump campaign manager who has since been convicted of financial crimes, reportedly offered in 2017 to help Ecuador hand Mr. Assange over to American authorities, but the deal was never struck.


In December, 2017, Ecuador gave Mr. Assange citizenship, and was preparing to appoint him to a diplomatic post in Russia, but the British government made clear that if he left the embassy, he would not have diplomatic immunity.

NYT, "Julian Assange, WikiLeaks Founder, Is Arrested in London"
WaPo adds:
Ecuador, which took Assange in when he was facing a Swedish rape investigation in 2012, said it was rescinding asylum because he of his "discourteous and aggressive behavior" and for violating the terms of his asylum.


British authorities immediately took Assange into custody outside the embassy in London's tony Knightsbridge neighborhood, British police confirmed.


The British government heralded the development. "Julian Assange is no hero and no one is above the law," Jeremy Hunt, Britain's foreign secretary, wrote on Twitter. "He has hidden from the truth for years."

WikiLeaks has characterized Assange's expulsion as retribution for its reporting on corruption accusations against Moreno.


"If President Moreno wants to illegally terminate a refu­gee publisher's asylum to cover up an offshore corruption scandal, history will not be kind," WikiLeaks said in a statement.


Ahead of the U.S. election in 2016, WikiLeaks released tens of thousands of emails that had been stolen from the Democratic National Committee and from Hillary Clinton's campaign chairman, John Podesta, in cyber-hacks that U.S. intelligence officials concluded were orchestrated by the Russian government.

When special counsel Robert S. Mueller III indicted 12 Russian military intelligence officers, he charged that they "discussed the release of the stolen documents and the timing of those releases" with WikiLeaks — referred to in the indictment as "Organization 1" — "to heighten their impact on the 2016 presidential election."


But Assange has been on U.S. prosecutors' radar screen since 2010, when WikiLeaks' publication of 250,000 diplomatic cables and hundreds of thousands of military documents from the Iraq War prompted denunciations by then-Secretary of State Hillary Clinton and senior Pentagon officials.

WaPo, "WikiLeaks founder Julian Assange arrested by British police after being evicted from Ecuador's embassy in London"
I concur with the Brits that Assange is no hero and welcome his finally facing justice. I'll also be interested to see which set of charges against him receive top priority. Presumably, since the UK has him, they have first claim. But the charges in Sweden (which I expect will be reinstated) and the US have potentially more weight.
It'll be interesting to test US ability to apply the Espionage Act to Assange, who isn't a US citizen and who has no duty to safeguard our secrets. Glenn Greenwald and others have contended that Wikileaks is essentially a press organization and therefore protected under the First Amendment. Certainly, the Pentagon Papers and other cases have gone the way of American news organizations who have published classified documents. I maintain that Wikileaks' suborning of the illegal transfer of information and active ties with the Russian government make them more akin to a foreign intelligence operation than a newspaper.