Kabul CIA Station Chief Outed In Press Release On Obama Afghanistan Visit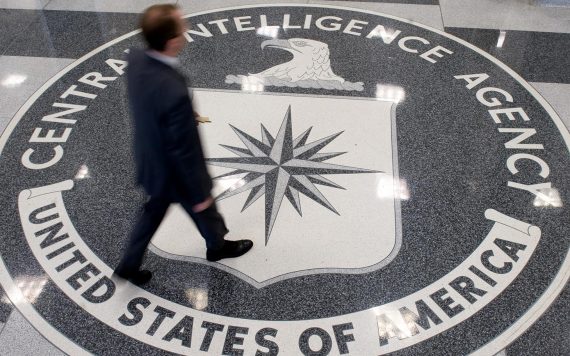 The President returned early this morning from a surprise Memorial Day visit to American troops stationed in Afghanistan, a non uncommon occurrence that has occurred several times during President Obama's time in office and during the Presidency of George W. Bush, who took secret holiday trips to both Afghanistan and Iraq during his time in office. Unfortunately for the Obama Administration, this trip included a mistake that has impacted our intelligence assets in the region:
The CIA's top officer in Kabul was exposed Saturday by the White House when his name was inadvertently included on a list provided to news organizations of senior U.S. officials participating in President Obama's surprise visit with U.S. troops.

The White House recognized the mistake and quickly issued a revised list that did not include the individual, who had been identified on the initial release as the "Chief of Station" in Kabul, a designation used by the CIA for its highest-ranking spy in a country.

The CIA officer was one of 15 senior U.S. officials identified as taking part in a military briefing for Obama at Bagram air base, a sprawling military compound north of Kabul. Others included U.S. Ambassador to Afghanistan James B. Cunningham and Marine Gen. Joseph F. Dunford, Jr., the commander of U.S. and coalition forces in the country.

Their names were included on a list of participants in the briefing provided by U.S. military officials to the White House press office.

The list was circulated by e-mail to reporters who traveled to Afghanistan with Obama, and disseminated further when it was included in a "pool report," or summary of the event meant to be shared with other news organizations, including foreign media, not taking part in the trip.

In this case, the pool report was filed by Washington Post White House bureau chief Scott Wilson. Wilson said he had copied the list from the e-mail provided by White House press officials. He sent his pool report to the press officials, who then distributed it to a list of more than 6,000 recipients.

Wilson said that after the report was distributed, he noticed the unusual reference to the station chief and asked White House press officials in Afghanistan whether they had intended to include that name.

Initially, the press office raised no objection, apparently because military officials had provided the list to distribute to news organizations. But senior White House officials realized the mistake and scrambled to issue an updated list without the CIA officer's name. The mistake, however, already was being noted on Twitter, although without the station chief's name.
It's unclear if the revelation of the Station Chief's identity will result in him having to be removed from the country, although one would think that would be standard procedure not only to maintain the secrecy of CIA operations but also for the protection of him and his family. One would also think there would be procedures in place to prevent something like this from happening.