Kamala Harris's Momentum Slowing
Kamala Harris's post-debate rise in the polls appears to be losing momentum as we head into the second debate.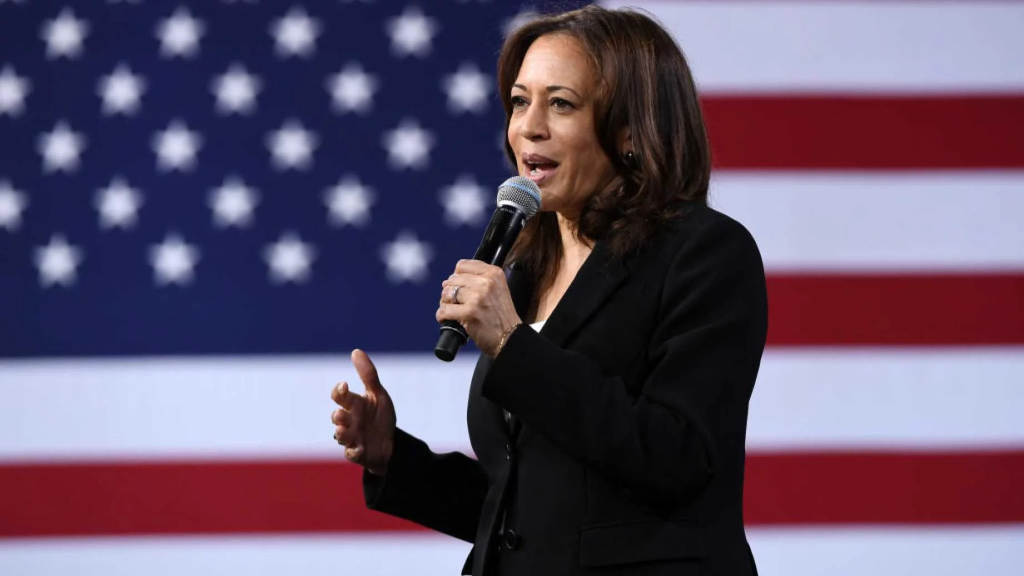 As we get closer to the second Democratic debate on Tuesday and Wednesday, Nate Silver notes that the post-debate bounce that California Senator Kamala Harris received from the first debate appears to be fading:
We've documented for years how polls tend to rise and fall — in what are often fairly predictable patterns — after events like debates and conventions. In general, what suddenly goes up in polls tends to gradually come back down after a matter of a few weeks. Conventions typically produce polling swings of 4 to 6 percentage points toward the party that just nominated its candidate, for instance — but the polls usually revert back to about where they were before after a few weeks.

We've also repeatedly seen this pattern after various Democrats declared for the race this year. Joe Biden, Bernie Sanders, Kamala Harris and even Beto O'Rourke all got noticeable bounces when they officially declared for the presidency, only to fall back to their pre-declaration averages later on.

It looks as though something like this is happening again following the first Democratic debate last month. If you look at the RealClearPolitics average:

Biden has rebounded to 28.4 percentage points from a low of 26.0 percentage points just after the debate. He was at 32.1 percent before the debate, so he's regained about two-fifths of what he lost.
Harris has fallen to 12.2 percentage points from a peak of 15.2 percentage points. She was at 7.0 percent before the debate, so she's lost about a third of what she'd gained.

Harris is still in better shape than she was before the debates, but she's currently 16 points behind Biden instead of looking like she's on the verge of overtaking him.

I'll be honest … as predictable as this pattern is, it's easy even for professionals like me to get caught up in the moment, especially in the early stages of a race before we're using any sort of model to smooth the data out.1 If a candidate rapidly goes from 7 to 15 in the polls, our unconscious, System 1 reflex is to assume the trend will continue, and that the candidate will continue gaining ground — to 20 points, 25 points and beyond. More often than not, though, the candidate loses ground after a sharp rise.
To be fair, and as Silver notes, what we're talking about here isn't really slippage in the polls on Harris's part, at least not yet. Instead, it doesn't appear that the jump she saw in the wake of last months debate sustained itself for very long. By contrast, her fellow Senator Elizabeth Warren has seen her numbers continue to rise to the point where it's currently a race between her and Harris to determine which one of them will overtake Bernie Sanders to become the next challenger to former Vice-President Biden. The difference between the two is fairly easy to discern. Warren's rise in the polls, which was happening before last month's debate, is connected to more than just her debate performance. It is connected to the fact that she has been successfully connecting with Democratic voters with her policy-based campaign and has managed to keep herself shielded from many of the controversies that have diverted the attention of some of her fellow candidates. Harris, on the other hand, can attribute her rise in the polls almost entirely to what happened in the debate. If she wants it to continue, she's going to have to change the way she's campaigning.
Silver closes with this thought:
[I]t's worthwhile to be at least a little bit skeptical of rapid, news-driven swings in the polls. By contrast, slow-and-steady gains or losses in the polls — say, Warren's gradual improvement over the past few months or Sanders's gradual decline — are often more durable.
This is why it makes more sense to look at trends in polling, both within individual polls and in poll averages, especially trends over a longer period of time. As I've said before, polling is basically a snapshot in time and each poll has its own idiosyncrasies that sometimes mean that the results are off-kilter from reality. Watching trend lines and poll averages, while not perfect either, are far more reliable ways to understand how a particular race is shaping up.