Kentucky Senate Race Turns Nasty
If you're looking for negative campaigning, personal insults, and all the other things that make American politics fun, look no further than Kentucky.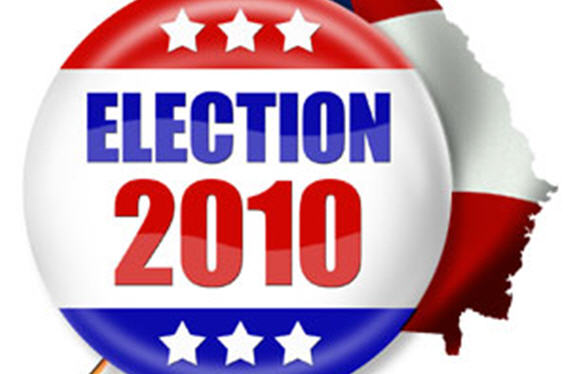 It may happen in other races as Election Day nears, but last night's debate in Louisville made clear that the gloves are off in the race between Rand Paul and Jack Conway:
U.S. Senate candidates Rand Paul and Jack  Conway both came out swinging on Sunday night in their most contentious and personally bitter debate, with Paul saying Conway had "descended into the gutter" with campaign ads about his past.

Paul, the Republican candidate and a Bowling Green ophthalmologist and tea party favorite, hammered Conway, a Democrat and Kentucky's attorney general, for ads focusing on allegations Paul joined a group at Baylor University that mocked Christians and once tied up a woman and asked her to worship an idol.

"Jack, you should be ashamed of yourself," said Paul, who described himself as a "pro-life Christian" and refused to shake Conway's hand after the debate. "Have you no decency? Have you no shame?"

During the debate at the University of Louisville, Conway defended his attacks, which stemmed from published allegations about Paul's time at Baylor, and refused to apologize.

"Why did he freely join a group known for mocking, for making fun of people with faith?" Conway asked. "And … when is it ever a good idea to tie up a woman and ask her to kneel before a false idol, your god, which you call Aqua Buddha?"
Here's the ad that set off Paul's anger:
The Paul campaign responded by putting out this ad, which started running yesterday:
This "Aqua Buddha" story dates back to an August article in GQ which purported to detail some antics that Paul was involved in during his college days at Baylor, including the accusation that he and a classmate "kidnapped" a female friend and took part in some odd ritual of some kind. Paul categorically denied there was any force involved, and the woman who was the source of the GQ article later said that there was no "kidnapping" involved. In the end, it seemed like the whole episode was a rather silly college prank, probably involving marijuana, which Paul has admitted to smoking in college.
The story seemed to die, until Conway unveiled the ad last week, and Paul was visibly angry about it last night's debate.
Rand Paul continues to lead in the polls, but there hasn't been a poll released in this race for almost two weeks now, so it's hard to know whether Conway's negative campaigning has had any impact at all. The race is still close enough though, that the nastiness is sure to continue, as are episodes like this:
Hang on, there are fifteen days left and the gloves are coming off.