Lamar Alexander Announces He Will Not Run For Re-Election In 2020
Tennessee will have an open Senate seat in 2020 thanks to Lamar Alexander's decision to retire at the end of his current term.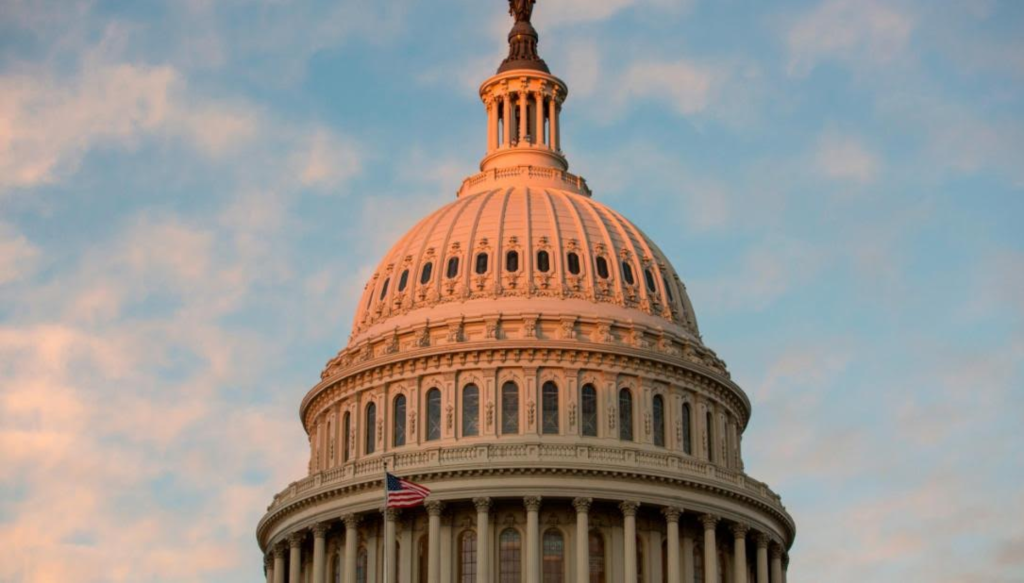 The 2020 elections are still twenty-three months away, but we've already gotten our first retirement announcement:
Sen. Lamar Alexander (R-Tenn.) will not run for another term in the Senate, a decision that represents a body blow to the institution and comes as a surprise to many of his colleagues on Capitol Hill.

A former governor, Cabinet member, presidential candidate and now the chairman of the influential Health, Education, Labor and Pensions Committee, Alexander decided to call it quits after three terms despite polls showing him in strong position in 2020. He'd be running in a conservative state and on the same ballot as President Donald Trump.

"The people of Tennessee have been very generous, electing me to serve more combined years as governor and senator than anyone else from our state. I am deeply grateful, but now it is time for someone else to have that privilege," the 78-year old Alexander said on Monday. "I have gotten up every day thinking that I could help make our state and country a little better, and gone to bed most nights thinking that I have. I will continue to serve with that same spirit during the remaining two years of my term."

Alexander is widely respected by Democrats and Republicans, the rare senator who is close to both Senate Majority Leader Mitch McConnell and Minority Leader Chuck Schumer. With his retirement, the Senate will lose a key negotiating conduit during times of crisis.

It also means the Tennessee delegation is losing significant seniority in the Senate. Senate Foreign Relations Chairman Bob Corker (R-Tenn.) is retiring at the end of this year.
More from The Tennesseean:
After roughly a quarter century in elected office, U.S. Sen. Lamar Alexander will retire.

The former Republican governor, who has served in the Senate since first being elected in 2002, said Monday that he will not seek a fourth term in the upper chamber.

"I will not be a candidate for re-election to the United State Senate in 2020," Alexander said in a statement.

He thanked the people of Tennessee, calling them generous.

"I am deeply grateful, but now it is time for someone else to have that privilege," Alexander said.

His decision means for the second time in two years, Tennessee will have an open U.S. Senate race.

Like U.S. Sen. Bob Corker, who last year declined to run for a third term, Alexander's announcement will send shockwaves throughout Tennessee's political landscape

Although it is not clear who may vie for the seat, contenders could include Gov. Bill Haslam and incoming U.S. Rep. Mark Green.

Haslam flirted with the idea of running for the Senate when Corker announced his retirement. Green has expressed interest in running for the seat held by Alexander in 2020.

Others who could consider a bid include U.S. Rep. Diane Black and Knoxville entrepreneur Randy Boyd — both of whom unsuccessfully ran for the Republican nomination for governor earlier this year.

Among Democrats, the list of potential candidates could include Chattanooga Mayor Andy Berke, state Sen. Jeff Yarbro, state Rep. John Ray Clemmons and Iraq War veteran James Mackler.

Mackler entered the 2018 race but ultimately dropped out when former Gov. Phil Bredesen launched his own campaign.
Alexander has been a fixture in Tennessee politics since being elected Governor in 1978, a position he served in until 1987. For roughly three years after that, he served as President of the University of Tennessee. Shortly thereafter, he became Secretary of Education under President George H.W. Bush, a position he held until 1993. In 2002, he was elected Senator after the retirement of Fred Thompson, and he was re-elected in both 2008 and 2014. Alexander also ran for President twice, in 1996 and 2000. In 1996, he managed to finish in third place in the Iowa Caucuses and New Hampshire Primary but dropped out before the Super Tuesday primaries. In the 2000 race, he barely made a dent in the race and dropped out in 1999 before voting had even begun.
In any case, Alexander's announcement is the first retirement announcement of the 2020 cycle that I am aware of, but it will most likely not be the last. This being Tennessee, which has not gone for a Democrat in a Presidential election since the 1996 election, it's likely that the seat will be heavily favored for a Republican hold, especially given the outcome of the race this year between former Governor Phil Bredesen and Senator-Elect Marsha Blackburn to fill the seat of Bob Corker, who is retiring at the end of this year. Nonetheless, given the political situation this race will likely be one that will draw some national attention if only because it will be an open seat in a year when the GOP will have many seats to defend if it wishes to keep its majority.