Lauren Duca Isn't Very Nice
A weird takedown from within the #Resistance.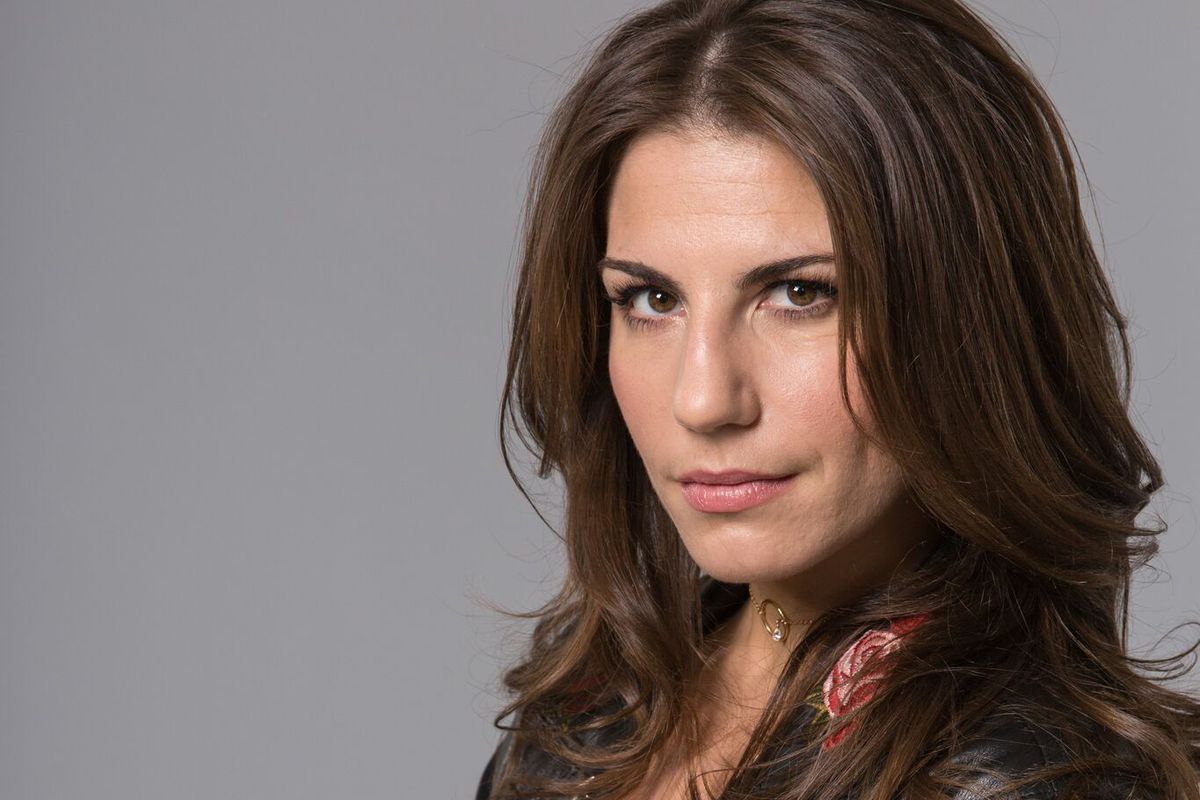 Jezebel's Anna Merlan thinks "We Should Probably Talk About Lauren Duca."
After some throat-clearing, we get the setup:
Among the stars of the Resistancephere is a woman named Lauren Duca, whose prominence rose virtually overnight in December 2016 after writing a fiery essay for Teen Vogue titled "Donald Trump is Gaslighting America." Duca was, in fact, one of the very first people to go viral on Twitter after the election, and she exemplifies the way the social platform can elevate nominally involved people to pundit status, virtually overnight.

For someone who was just 25 years old at the time, it was a fast and impressive ascent, and Duca's star has continued to burn brightly. She's no longer at Teen Vogue, but has contributed to the New Yorker and the New York Times, as well as Out and The Nation. She's been feted as a politics expert at places like the University of Delaware, and will be a visiting scholar at New York University this summer, teaching a course titled "The Feminist Journalist." She was reportedly drafted as an editorial contributor at MTV in December, though she hasn't written for them since that announcement, and it's unclear if she's still in that role. (MTV did not respond to a request for comment.) She participated this summer in a 10-city tour of prominent pro-choice feminists, Rise Up for Roe, which protested the appointment of now-Supreme Court Justice Brett Kavanaugh and was co-organized by Demand Justice, NARAL Pro-Choice America, and Planned Parenthood.

Duca's real power, though, is on Twitter, where she has, at present, more than 435,000 followers who come for her mix of feminism, centrist political analysis, and sassy clapbacks at her haters. She seems to have particularly ardent fans among young women, and it's that audience that she frequently encourages to become more empowered, more politically engaged, and more outspoken.

It's an admirable mission. But her growing platform has also created consternation among her former colleagues at Huffington Post, a workplace Duca left in 2015 after being accused of sending cruel and harassing anonymous emails to coworkers.
This is followed by several hundred words detailing Duca's being a passive-aggressive jerk and, well, kind of weird. Oh, and she sent some really horrible tweets before she became famous. The subtext of it is that, for someone whose fame is partly owing to clapping back at people for hateful treatment of women, she's sometimes guilty of doing the same thing.
But, really, the complaint comes down to this:
At 28, Duca is fairly young, and like many young people, still figuring it all out. But due to a viral essay and the ability it gave her to project a certain moral authority, she's been able to position herself as wiser, more ethically coherent, and more professionally skilled than she is.
Well, yes.
It's frankly weird to have a 28-year-old with very little professional experience designated a "visiting scholar" at a prestigious university, for example. On the other hand, she's clearly talented and a rising star. And, while it's certainly somewhat hypocritical to moralize about the harassment women in public life have to deal with while privately engaging in some of the same sort of conduct, it's really not that surprising that someone suddenly thrust to national stardom at 26 felt she was too good for the Huffington Post. Or that she was a Mean Girl on Twitter while an undergraduate.