Youth, Women, and Bias in the Ideas Industry
It's not all peaches and cream for pretty young women.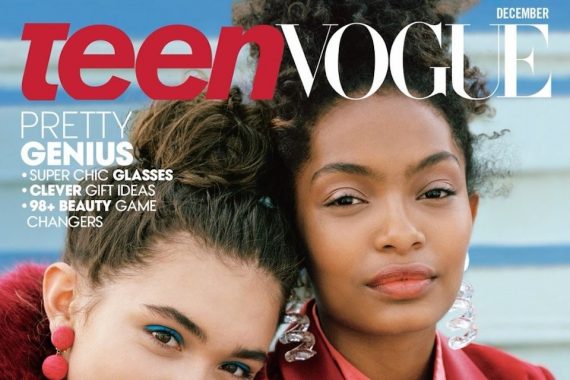 Last night's exchange between Tucker Carlson and Teen Vogue's Lauren Duca is getting a fair bit of play in my Twitter feed and across the blogosphere. I've never taken Carlson particularly seriously and had never heard to Duca until an opinion piece she wrote accusing President-Elect Donald Trump of "gaslighting" began going viral under the notion that Teen Vogue is doing better political commentary than the mainstream media.
As to Duca's essay, I don't find it particularly novel. She misuses the term "gaslighting" even by her own definition of it. Stripped of that particular term, we're left with the notion that Trump has been uniquely oblivious to truth and has been seemingly immune to fact-checking, getting away with lie after lie after lie. That's both true and something that has been covered ad nausea by the mainstream press since the campaign began.
As to last night's exchange—which I've only read about, not watched—Duca's charge that Tucker is obnoxious, "a partisan hack," and tries to talk over people rather than engage them in honest debate is on par with the charge that water is wet and the night is dark.
I wouldn't have bothered to post on this at all but for some interesting comments on Twitter from Torie DeGhett:
DeGhett is of course right here. There's no reason someone can't make intelligent political commentary in the pages of Teen Vogue or that teenage girls who are interested in beauty tips can't also be interested in politics.
That said, while my going-in presumption is that Tucker was simply being a smarmy jerk, it's possible that he wasn't being sexist. I had an interesting discussion earlier in the week with Kathleen Hicks after she tweeted this:
There's a natural bias in wonkish circles against youth. I'm certainly guilty of it myself. Whether it's an academic panel discussion, TV talking heads, or a conversation on Twitter, I presume that people with white hair have earned the right to be taken seriously, whereas I wonder why someone in their 20s is at the table. They can win me over, of course, but they have to work harder to do it than they would if they were in their 40s.
Obviously, part of it is that I'm no longer particularly youthful. But human beings naturally assume that wisdom comes with age. Indeed, I'm only a couple years older than Carlson and recall him emerging on the scene as a talking head and wondering what that kid was doing on my TV screen. Carlson was probably 30 by then, but looked much younger than he was.
Similarly, while part of the reaction against Teen Vogue is surely that it's aimed at girls, we naturally ridicule people and institutions as they begin stepping outside their lane, especially if we're used to thinking of them as lightweights. So, for example, when Buzzfeed went from being mostly listicles and cat memes to a news organization, it took quite some time for them to be taken seriously. Ditto The Daily Beast. Similarly, Sonny Bono and Fred Grandy never completely shed their goofball reputations when they transitioned into politics. Making fun of the fact that Duca writes for a magazine that viewers will associate with makeup tips for teenagers is an easy way to score cheap points.
Even absent overt sexism, though, these biases can create unique challenges for women trying to establish themselves in the ideas sphere. This is especially true if they're attractive. While women have made huge strides, the national security community is still male-dominated, partly because of the oversized role former military officers play in it. While a pretty 20-something woman is likely going to be more socially confident than her male cohorts and be seen as less of a direct competitor by senior men in the business, both of which can be decidedly advantageous, they tend to be seen as women (or even "girls") first and professionals second.
Being aware of our biases is the first step to getting past them. But I fear these particular biases are sufficiently hard-wired that we're unlikely to completely overcome them.