Leave The Strategic Petroleum Reserve Alone
As gas and oil prices rise, the pressure is increasing to tap into the Strategic Petroleum Reserve. It's a dumb idea.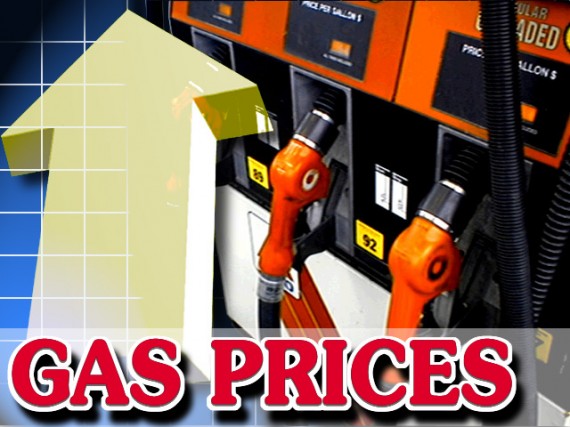 As the crisis in Libya and elsewhere in the Arab world continues, the oil markets have, understandably, been rocked by uncertainly and fluctuation. Here in the United States, that has led to some fairly sharp increases in the price of gasoline:
NEW YORK (CNNMoney) — Gas prices continued to rise Monday, driven higher for nearly two weeks straight by the turmoil in Libya, with analysts expecting prices to keep climbing.

The national average price for a gallon of regular gasoline rose six tenths of a cent to $3.509, according to a daily survey by motorist group AAA.

Gas prices have increased for 13 days in a row, rising nearly 34 cents in that time.
The pain at the pump is palpable for anyone who's had to full up their tank anytime in the last week and that's led, inevitably, to calls for the President to "do something," even if that something is immensely foolish:
The Obama administration is considering tapping the Strategic Petroleum Reserve in response to rapidly rising gasoline prices brought on by turmoil in the Middle East, the White House chief of staff, William M. Daley, said on Sunday.

"It's something that only has been done on very rare occasions," Mr. Daley said on "Meet the Press" on NBC, adding, "It's something we're considering."

Administration officials have sent mixed signals about the possibility of opening the reserve, which would add supply to the domestic oil market and tend to push down prices.

Energy Secretary Steven Chu said on Friday that the administration was monitoring prices, but he has been reluctant to endorse more aggressive steps.

"We don't want to be totally reactive so that when the price goes up, everybody panics, and when it goes back down, everybody goes back to sleep," he said.

A few days earlier, Mr. Chu said the administration was watching the situation closely, but it expected oil production that had been lost in Libya would be made up by production elsewhere.

Administration officials continue to emphasize the critical need for long-term steps to reduce oil use, like improving the fuel economy of cars and promoting battery-powered vehicles.

But recently, five Senate Democrats have called for opening the reserve, which is stored in four salt domes in Texas and Louisiana. And on Feb. 24, three House Democrats from New England, where oil is used to heat homes, wrote to Mr. Obama saying that while exporters could increase production, "they also profit from oil price spikes and therefore have little incentive to quickly respond with the increased supply needed to calm markets."
We've seen this game before in the past, of course. At other points when oil prices have increased significantly and pulled gas prices up with them, whatever President was in office at the time has faced pressure to alleviate the price spike by pulling oil from the reserves, in the hope that it would have a (temporary in most cases) impact on fuel prices. The first problem with the argument, of course, is that it completely forgets why the SPR exists:
The 727-million-barrel U.S. Strategic Petroleum Reserve is the largest stockpile of government-owned emergency crude oil in the world. Established in the aftermath of the 1973-74 oil embargo, the SPR provides the President with a powerful response option should a disruption in commercial oil supplies threaten the U.S. economy.
In fact, the 1978 Energy Policy And Conservation Act sets forth specific criteria that must be met in order for a drawdown to be made from the reserves:
(8) The term "severe energy supply interruption" means a national energy supply shortage which the President determines –

(A) is, or is likely to be, of significant scope and duration, and of an emergency nature;

(B) may cause major adverse impact on national safety or the national economy; and

(C) results, or is likely to result, from

(i) an interruption in the supply of imported petroleum products,

(ii) an interruption in the supply of domestic petroleum products, or

(iii) sabotage or an act of God.

(…)

in addition to the circumstances set forth in section 3 (8), a severe energy supply interruption shall be deemed to exist if the President determines that –

(A) an emergency situation exists and there is a significant reduction in supply which is of significant scope and duration;

(B) a severe increase in the price of petroleum products has resulted from such emergency situation; and

(C) such price increase is likely to cause a major adverse impact on the national economy."
In other words, the SPR exists to be tapped into when there are major, unanticipated, interruptions in the supply of oil. It was proper when President George H.W. Bush used it to alleviate the temporary supply disruptions caused by the first Gulf War, and when President George W. Bush used it in response to the serious supply disruptions that occurred in the wake of Hurricane Katrina. These were, at least, unforeseeable disruptions in supply.
That isn't what's happening now. What we're experiencing now is a price spike caused by uncertainty in the futures market over not only the future of Libya, but also the future of the Arab uprisings — especially the $64,000 question of when, or if, they hit Saudi Arabia. By all indications, the disruptions in the supply of Libyan oil are being made up elsewhere. The other major factor that continues to guarantee that oil prices worldwide are headed in an upward direction, of course, is the fact that China and India are now major consumers of petroleum and, as long as their economies continue to boom, their demand will continue to have upward pressure on prices (and this will be true regardless of how much domestic oil production we engage in, by the way).Finally, we're talking about a commodity whose major supplies happen to located in the most politically unstable part of the world.
In other words, we're living through a market fluctuation. A major one, but a market fluctuation nonetheless. Manipulating the market by tapping into a supply that is supposed to be reserved for a real emergency is really quite foolish, and, in the end, doomed to fail.