Libyan Rebels Running Out Of Steam Again?
As allied involvement in Libya's civil war increases, there are signs that the rebels may not be able to close the deal.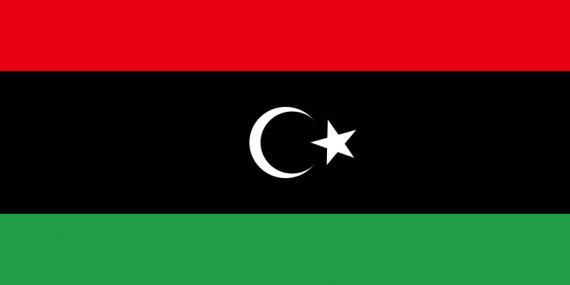 After a week in which they were able to make major advances out of the area around Benghazi and push pro-Gaddafi forces back East, there are increasing signs that even with the help of Allied air strikes, the Libyan rebels are running into the same organization and logistical problems that allowed them to be pushed back so easily just two weeks ago. First, of all, it's was clear as of yesterday that their advance has been halted outside of Gaddafi's hometown of Sirte. Today, it appears that Gaddafi is beginning to push the rebels back in what at least one report seems to characterize as a disorganized, panicked retreat:
RAS LANOUF, Libya – Libyan government tanks and rockets pounded rebel forces into a panicked full retreat Tuesday after an hourslong, back-and-forth battle that highlighted the superior might of Muammar Qaddafi's forces, even hobbled by international airstrikes.

No such strikes were launched during the fighting in Bin Jawwad, where rebels attempting to march on Qaddafi's hometown of Sirte ended up turning around and fleeing east under overcast skies. Some fleeing rebels shouted, "Sarkozy, where are you?" — a reference to French President Nicolas Sarkozy, one of the strongest supporters of international airstrikes

(…)

Rockets and tank fire sent Libya's rebels in a panicked scramble away from the front lines. The opposition was able to bring up truck-mounted rocket launchers of their own and return fire, but they went into full retreat after government shelling resumed.

The two sides traded salvos over the hamlet of Bin Jawwad, now pockmarked with shrapnel and small arms fire. Rockets and artillery shells crashed thunderously as plumes of smoke erupted in the town. The steady drum of heavy machine gun fire and the pop of small arms could be heard above the din as people less than a mile outside the village scaled mounds of dirt to watch the fighting.

"This today is a loss, but hopefully we'll get it back," said Mohammed Bujildein, a 27-year-old from Darna. He was gnawing on a loaf of bread in a pickup truck with a mounted anti-aircraft, waiting to fill up from an abandoned gas tanker truck on the eastern side of Ras Lanouf.
That's not going to be easy, though, considering that the rebels appear to have serious supply problems:
Fawzi Bukatif, the commander of the Martyr's Brigade, part of the forces battling Gaddafi, told Al Jazeera: "We're manoeuvring … we are starting … we are checking what kind of forces they have there but we are standing at Hagela now – almost 100km from Sirte."

Bukatif said the rebels' progress has been hampered by a lack of weapons as they rely on "old Russian weapons".

"The … problem we have is we have run out of weapons," he said.

"You know our weapons are traditional ones; the old ones; the Russian weapons. We need ammunition. We need new weapons. We need anti-tanks; we do not have facilities [but] we have the soldiers left behind by Gaddafi …

"If we do have weapons and ammunitions that we need at the moment, we can move strongly and faster."
All of this poses a serious dilemma for President Obama and the rest of the Western alliance engaged in operations in Libya. Thanks largely to the help of Western air cover and the end of the Libyan air strikes, rebels were able to reverse many of the gains that pro-Gaddafi forces had made prior to the passage of UNSCR 1973. Now, it appears those gains may be at risk again and that, at the very least, the rebels may not be able to defeat Gaddafi on their own without either direct Western intervention on the ground (which we keep being told won't happen) or defections from inside Gaddafi's own circle (which, after the month and a half that has passed since this started, seems increasingly unlikely). So, instead of a steady rebel advance that leads to regime change, we could be faced with stalemate, division, and continued civil war. What do we do then, maintain a permanent no-fly zone over Benghazi?
The only way to avoid this would seem to be direct intervention on behalf of the rebels, but that poses at least two problems. First of all, it would violate UNSCR 1973 and would likely lead to a collapse of the multinational coalition that was created to support it. At that point, we'd be engaged in an unprovoked war against Libya on behalf of people we don't really know much about. Which leads to the second problem. I've already documented here the accusations that some portion of the active fighting force among the rebels has al Qaeda sympathies, now NATO itself seems to be confirming that:
Adm. James Stavridis, the NATO Supreme Allied Commander in Europe, told Congress that officials have seen "flickers" of possible al-Qaida and Hezbollah among the rebel forces, but at this point no evidence there are significant numbers within the group's leadership.
Do we really want to take sides in a conflict with people who are supporters of the organization that killed 3,000 of our citizens 9 1/2 years ago? Seems rather inadvisable to me.