Lindsey Graham: Military Intervention In Syria Should Be "On The Table"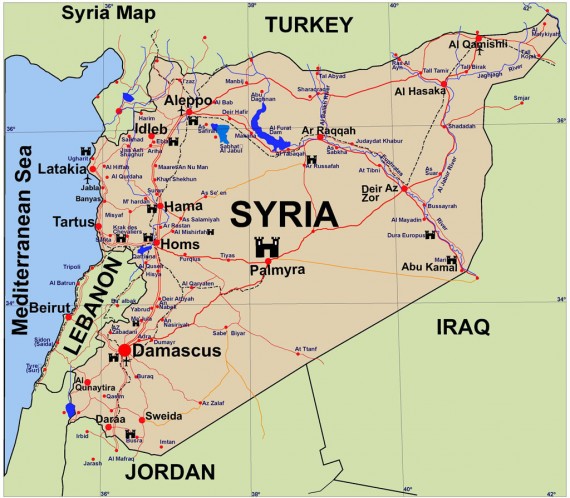 With American forces committed in various ways in Afghanistan, Pakistan, Yemen, Libya, and Iraq, South Carolina Senator Lindsey Graham thinks it might be a good idea if we intervened in Syria as well:
Sen. Lindsey Graham (R-S.C.) said Sunday that it's time to consider international intervention in Syria to avoid the further "slaughter" of people there by President Bashar al-Assad's forces.

"If it made sense to protect the Libyan people against Gadhafi, and it did because they were going to get slaughtered if we hadn't sent NATO in when he was on the outskirts of Benghazi, the question for the world [is], have we gotten to that point in Syria," Graham said on the CBS' "Face the Nation."

"We may not be there yet, but we are getting very close, so if you really care about protecting the Syrian people from slaughter, now is the time to let Assad know that all options are on the table," said Graham, a member of the Senate Armed Services Committee.

Over 1,000 civilians have been killed in recent months in a crackdown against the uprising there, according to human rights groups.

"It has gotten to the point where Gadhafi's behavior and Assad's behavior are indistinguishable," Graham said, and noted "You need to put on the table all options, including a model like we have in Libya."
Of course, Libya and Syria are entirely distinguishable from each other in ways that make international intervention highly unlikely, not the least of them being the Syrian regimes ties to Iran and Hezbollah, and its proximity to the Israeli/Palestinian tinderbox. Leaving that aside, though, one has to wonder why Graham thinks it would be wise to get involved in a fourth war (fifth if you count Yemen separately) in the most volatile part of the world.