Little Evidence Of Enthusiasm Gap In Early Nevada Voting
At least in Nevada, there appears to be little evidence of an enthusiasm gap between Republicans and Democrats, which is potentially good news for Harry Reid.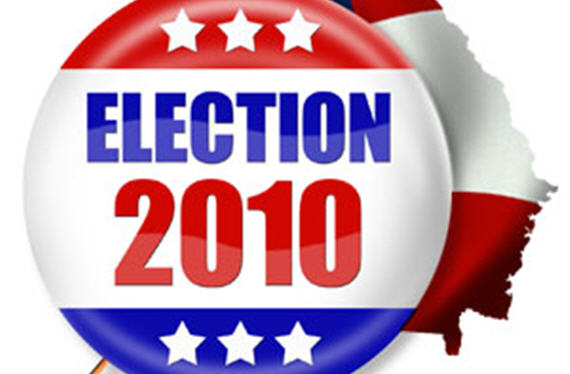 Veteran Nevada political reporter Jon Ralston takes note of the initial reports about early voting in Nevada:
The secretary of state's office has tallied all the early voting numbers, and the parties are about even. The Republicans, as they do in the urban counties, have a slight turnout edge statewide, about 2 percent. (If absentee ballots are included, the advantage switches to the Democrats by about 2,000 votes, but the turnout advantage is still slightly GOP.)

Some points:

1. The GOP had a 6 percent overall turnout advantage in Nevada four years ago. It was 3 percent in 2008. These numbers show no signs that the normal midterm turnout will be different.

2. Independents are turning out at a rate of about 10 percent — less than the 14.5 percent for Democrats and 16.7 percent for Republicans. The state's nearly quarter-million voters not affiliated with either party remain the key to the election. They have always favored Sharron Angle, but by how much and how much will they turn out? And how much will each lose among their respective bases — that is, how many Democrats won't vote for Harry Reid and how many Republicans will balk at Angle?
The actual early voting numbers by party registration are as follows:
Democratic — 68,449
Republican — 68,574
Other — 24,346
In other words, in the first week of early voting there were only 125 more Republicans voting than Democrats. Now, obviously, we can't necessarily draw any conclusions from these numbers about the election itself, but this would seem to me to be positive news for Harry Reid and perhaps an indication that his negative campaign against Sharron Angle has motivated Nevada Democrats to get out and vote (unless you believe, of course, that there are a lot of Nevada Democrats voting for Sharron Angle, which seems unlikely).
Ralston advises that we keep an eye on the numbers for the second week of early voting, which should be out this time next week. If we're still seeing a Democratic and Republican voters heading to the polls early in relatively equal numbers, it could mean that Harry Reid will win this one.
This may not be something we'll see repeated across the country, of course, but may instead by a evidence to support the theory that Harry Reid's political career was saved the day that Sharron Angle won the Republican nomination for Senate.