Majority Of Brits Now Say They Have No Religious Affiliation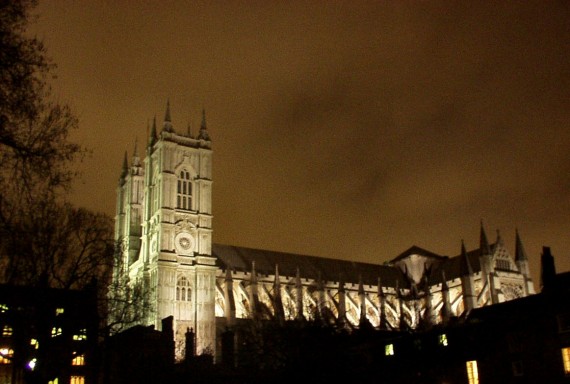 The latest version of an annual poll of British social attitudes brings news of a rather surprising change over the past twenty-five years:
Every year, researchers from the British Social Attitudes survey ask a representative sample of British people whether they regard themselves as belonging to any particular religion and, if so, to which one? When the survey first asked these questions in 1985, 63% of the respondents answered that they were Christians, compared with 34% who said they had no religion (the rest belonged to non-Christian religions).

Today, a quarter of a century on, there has been a steady and remarkable turnaround. In the latest 2010 BSA report, published earlier this month, only 42% said they were Christians while 51% now say they have no religion. Admittedly, some other surveys – including the last census – have produced different findings on these issues, usually to the advantage of the religious option. There is also a margin of error in all such exercises. All the same, and particularly since the trends in opinion over time seem well set, it is hard not to feel that this latest finding marks a cultural watershed.

This Christmas, for perhaps the first time ever, Britain is a majority non-religious nation.
While it may be surprising to see religious attitudes change this quickly, it seems to mostly be a reflection of the increased secularization of the European world, which has occurred at a far faster pace than it has in the United States, as reflected in church attendance statistics (which are interesting in themselves in that they show that the only Western countries with majority church attendance are Ireland, South Africa, Poland, and Puerto Rico). There is, however, some irony in this considering that one of Queen Elizabeth's many titles is Defender Of The Faith. There doesn't seem to be much to defend anymore.
The Guardian observes:
What is more striking about the survey is how quickly the change has come – just a generation. It is not that long since everything shut on Sundays, since a majority went regularly to church of some sort, since all schoolchildren knew and sang hymns and studied the Bible even if they did not believe in it, and since the idea that public figures could be anything other than observantly Christian would have seemed unthinkable. It would be hard to say, by most yardsticks, that those were better times. They were certainly different ones. The direction of change is likely to continue. We must all get used to it.
It will come to America too, so we should take that advice to heart.