Manufacturing Slows In July, Stoking Slowdown Fears
Another round of economic statistics raises questions about the health of the economy.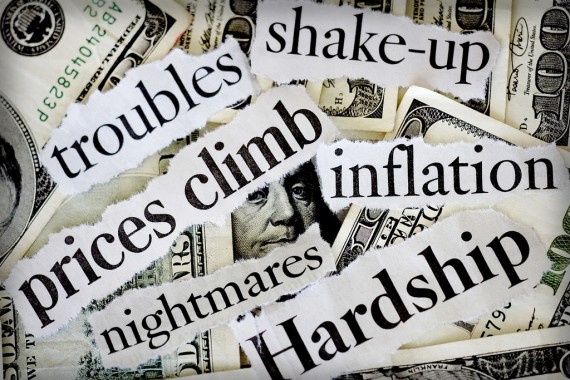 More evidence that the economy remains stubbornly stagnant, if not in danger of falling into a recession:
Although the pace of growth in the U.S. manufacturing sector slowed more than expected in July, contruction spending hit a six-month high in June, according to reports released Monday.

The Institute for Supply Management said its index of national factory activity fell to 50.9 from 55.3 the month before. The reading was shy of expectations of 54.9, according to a Reuters poll of economists.

A reading below 50 indicates contraction in the manufacturing sector, while a number above 50 means expansion.

New orders fell to 49.2 from 51.6. Prices paid was down at 59 from 68. The employment index fell to 53.5 from 59.9. U.S. construction spending unexpectedly rose in June to touch a six-month high as an increase in private outlays offset a drop to a four-year low in public spending, a government report showed on Monday.

Construction spending advanced 0.2 percent to an annual rate of $772.32 billion, the Commerce Department said. May's construction spending was revised to a 0.3 percent increase rather than the previously reported 0.6 percent decline.

Economists polled by Reuters had expected construction spending to be flat in June.

Overall construction spending fell 4.7 percent from a year ago.
After initially opening higher in reaction to the apparent resolution of the debt ceiling debate in Washington, all of the major stock indexes turned lower on the news, giving up all their initial games before drifting into negative territory.
Along with last week's GDP numbers, and the employment figures that have come out over the past several weeks, this is yet further evidence of the extent to which the economy has slowed over the past several months. As an initial matter, this probably suggests that Friday's unemployment numbers are likely to be disappointment. Perhaps not as bad as the June numbers, but certainly nothing to write home about either.
More broadly, news like this raises questions about what we can expect for economic growth for the rest of the year and going into 2012. The hope, of course, is that robust economic growth is just around the corner, but there just doesn't seem to be any evidence of that right now. Yes, corporations are sitting on a lot of cash but there's also plenty of uncertainty out there that makes it unlikely that they'll invest that cash in ways that are going to stimulate hiring and, ultimately, economic growth. Instead, I think we're likely to see continued stagnation, with perhaps some minor improvements, and unemployment staying stubbornly above 8% through the end of 2012.
Getting to a deal ceiling deal and avoiding the economic consequences that would result if the United States Government were suddenly unable to pay its bills was a good thing, however its far from being a cure-all and it seems rather obvious that there will continue to be tough economic times ahead.