Marijuana Legalization Passes In Colorado And Washington
Two states have legalized marijuana, but before you light up you should know that there are some complications.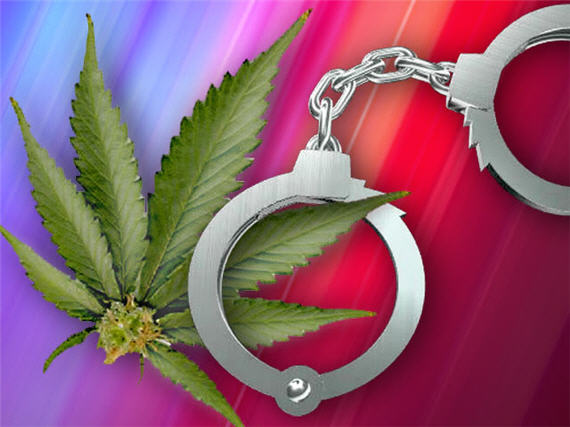 Among the various initiatives passed last night that didn't concern same-sex marriage, were a pair of initiatives in Washington and Colorado that have the effect of repealing most of the state's law on the possession and purchase of marijuana, but there are many questions that remain regarding how these laws would be implemented and whether the Federal Government would intervene:
(CNN) - Three states voted on referendums Tuesday on legalizing marijuana for recreational use:

Colorado voters have approved a referendum that supports the legalization of marijuana on a recreational basis.

Amendment 64 in Colorado will amend the state constitution to legalize and regulate the production, possession, and distribution of marijuana for persons age 21 and older.

"The voters have spoken and we have to respect their will," Colorado Governor John Hickenlooper said in a written statement released by his office. "This will be a complicated process, but we intend to follow through. That said, federal law still says marijuana is an illegal drug so don't break out the Cheetos or gold fish too quickly."

Similar provisions on marijuana use were also on the ballot in Oregon and Washington.

Washington State voters on Tuesday cast their ballots in support of an unorthodox way of raising tax revenue: marijuana legalization. The measure, Initiative 502, will legalize and regulate the production, possession and distribution of cannabis for persons age 21 and older.

The Washington referendum called for a 25% tax rate imposed on the product three times: when the grower sells it to the processor, when the processor sells it to the retailer, and when the retailer sells it to the customer. It's not clear exactly how much tax revenue legalization would bring in. Estimates for the Washington measure run as high as $500 million – a figure analysts say is overstated.
Of course, things aren't nearly quite that simple. Both states are going to be regulating the marijuana industry to a greater extent than most states regulate alcohol, for example. Most importantly, though, there's the fact that Federal Law makes the sale and possession of marijuana illegal and that Federal authorities have regularly seen fit to enforce those laws even in states where the substance might be legal for limited purposes. When he first entered office, President Obama promised that his Justice Department would not interfere with dispensaries and other businesses licensed under California's medical marijuana laws. Instead, the Justice Department has stepped up raised against dispensaries and cultivators, an action permitted by the Supreme Court's unfortunate decision in Gonzalez v. Raich. Given that they've responded in this manner to a relatively limited program like the one in California, how might they respond to the new laws in Colorado and Washington which essentially make it as easy for an adult to get marijuana as it is to get a bottle of vodka?
That perhaps, is why Colorado Governor John Hickenlooper told his citizens not to light up just yet:
"The voters have spoken and we have to respect their will," Hickenlooper said on Amendment 64. "This will be a complicated process, but we intend to follow through. That said, federal law still says marijuana is an illegal drug so don't break out the Cheetos or gold fish too quickly."
Hickenlooper's amusing line aside, he's largely correct. It's unclear, for example, how this law is going to be implemented if the Federal Government insists on treating Colorado and Washington in the same manner that it treats California today.  After all, what's the difference between living in Colorado when marijuana is illegal and living in Colorado when it's legal under state law but the Feds are cracking down on you anyway. And, remember, when the Federal Government prosecutes drug crimes you don't end up with a 30 day stint in the county lockup, you end up with hard time in a Federal Prison under the Sentencing Guidelines that apply to all Federal crimes. The uncertainty hasn't been reduced in the lease and, indeed, if I lived in Colorado in an era when the Feds said they were going to ramp up enforcement because of the new state law, I'd be even more afraid of the police than I was before.
In a rational world, of course, none of this would be the business of the Federal Government. As long as all of the activity is taking place inside state borders, such as in California where cultivation, sale, and consumption all take place inside the state, then the Federal Government should let the state laws stand. The only time that Washington should get involved is when activity is crossing state borders, such as if marijuana being grown in Colorado is being sold in Kansas or some such place. If Gonzalez had been decided correctly, that's exactly the world we would be living in right now. Instead, we live in a world where state borders are meaningless and where the fact that the voters of two states have expressed their will on this issue may end up meaning next to nothing.
In the past, there has been some speculation that President Obama may take a new tack on the War On (Some) Drugs in a Second Term. I hope that's true, and I hope it starts with an announcement that he's directing his Justice Department not to prosecute people who are acting in compliance with the laws of the states in which they live.