Marriage Has Changed; It's Not Because of the Gays
Ross Douthat bemoans the evolution of American cultural norms over the past fifteen years.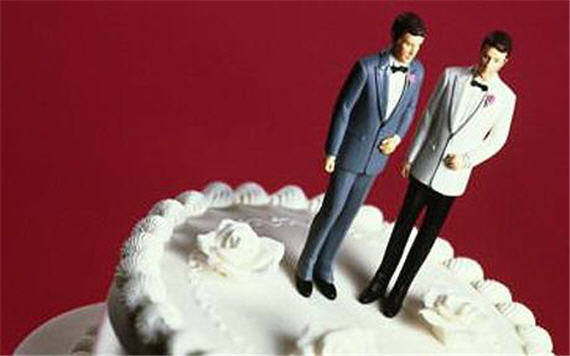 Ross Douthat notes that marriage and family life in America has changed since "David Frum and Andrew Sullivan, debated same-sex marriage for the online magazine Slate" in 1997.
As the cause of gay marriage has pressed forward, the social link between marriage and childbearing has indeed weakened faster than before. As thepublic's shift on the issue has accelerated, so has marriage's overall decline.

Since Frum warned that gay marriage could advance only at traditional wedlock's expense, the marriage rate has been falling faster, the out-of-wedlock birthrate has been rising faster, and the substitution of cohabitation for marriage has markedly increased. Underlying these trends is a steady shift in values: Americans are less likely to see children as important to marriage and less likely to see marriage as important to childbearing (the generation gap on gay marriage shows up on unwed parenting as well) than even in the very recent past.

[…]

There are plenty of interesting arguments, often from gay writers, about how the march to gay marriage might be influencing heterosexual norms — from Alex Ross's recent musings in The New Yorker on the sudden "queer vibe" in straight pop culture to Dan Savage's famous argument that straights might do well to imitate the "monogamish" norms of some gay male couples. It's only the claim that this influence might not always be positive that is dismissed as bigotry and unreason.

A more honest, less triumphalist case for gay marriage would be willing to concede that, yes, there might be some social costs to redefining marriage. It would simply argue that those costs are too diffuse and hard to quantify to outweigh the immediate benefits of recognizing gay couples' love and commitment.
Now, this is all interesting. There's little doubt that marriage as an institution has evolved rather radically within my memory, owing mostly to women having far more options, the destigmatization of divorce, and the like. And, certainly, as I've noted many times, I can't thing of an issue where the public consensus has shifted more starkly and radically than on gay rights.
But while we're actually ahead of most of the world on recognizing same-sex marriage, we're lagging on the indicators that Douthat points to. Married middle class women were far more likely to have careers in Western Europe well before their American counterparts. And the decline of religious observance and the concomitant impact of the moral pressures that come with it is much more prevalent in most of the developed world than it is here.
So, yes, marriage is changing. But, no, it's not because of teh gays.