Mental Illness, Gun Rights, And Medical Privacy
Keeping guns out of the hands of dangerous people while protecting individual liberty isn't easy.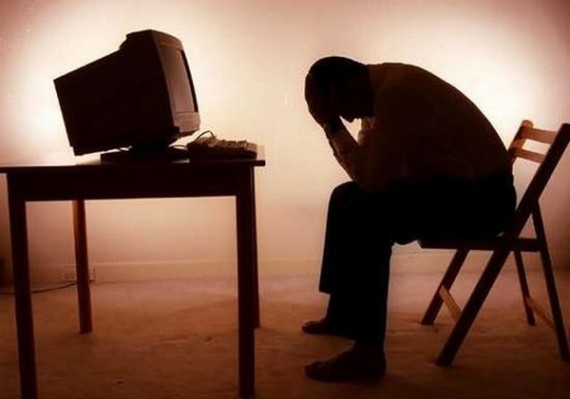 Wrapped up in the ongoing debate over gun control in the wake of the shootings in Newtown, CT and Aurora, CO,and going all the way back to the Gabby Giffords shooting in 2011 and the Virginia Tech massacre in 2007 has been the issue of mental health and the question of how, if at all, we can ensure that mentally unstable people don't have access to weapons. In each of the four cases I mentioned, it became fairly clear fairly early that the assailants had a history of mental illness that, in most cases, went both untreated and unreported. Sueng Hui-Cho, the shooter at a Virginia Tech had exhibited issues going back to the time he was in High School and received treatment in the months before the April 16, 2007 attack, none of which had been reported to university officials or the police. Jared Lougher, the shooter in the Giffords case, had been expelled from community college due to his behavior and spent the better part of a year after the shootings under treatment because he was deemed to be incompetent to stand trial. We know now that James Holmes had sought treatment from an University of Denver psychiatrist who had alerted university officials that he was a potential danger to himself or others. And, finally, it has become apparent that Adam Lanza suffered from some kind of mental illness that his mother had, for some bizarre reason, decided she could "treat" herself. While we don't know for sure, it's fair to say that there's a very good possibility that had the conditions of these men been more widely known, these tragedies could possibly have been prevented.
The question, though, is how we handle issues like this in the context of the debate over gun ownership. Ever since Newtown, there has been discussion about expanding the database used to conduct background checks to include people who have been deemed mentally unstable. The problem with this is that there are only two ways for someone to get on this type of list. Either they would have had to have had some kind of contact with the criminal justice system, or there condition would have to have been reported by a therapist that is treating them. The second alternative, of course, raises serious issues of doctor/patient confidentiality. Currently, therapists generally have a legal duty to make some kind of report if they know a patient is a danger to themselves or others, but the  line of when that's the case is hard to define, and the more common it becomes for therapists to report their patients to the state, the less likely that people are going to be to seek the treatment they need.
There are other dangers, of course, and a case arising out of Upstate New York lays them out fairly clearly:
BUFFALO, N.Y. — Thursday, a state Supreme Court Judge ruled guns seized from David Lewis, 35, must be returned to him after he was incorrectly identified as violating the mental health provision of the SAFE Act.

"We know that from the health care agency to the State Police, there was some kind of breach," said Lewis' attorney, Jim Tresmond.

Tresmond says his client was ordered to turn in his weapons last week because he was once on anti-anxiety medication, which is a violation of the SAFE Act. Wednesday, State Police informed the Erie County Clerk's Office that it made a mistake when it said Lewis was in violation of the state's new gun law.

But Tresmond says it was no mistake.

"When they targeted David, they not only targeted him by name, they also targeted him by his pistol permit, so they identified him as David Lewis with this particular pistol permit number on the letter that they sent to him," said Tresmond.

In a statement, State Police say they were simply following the law. The statement says, in part:

"The State Police was very clear in its letter to the Clerk's Office regarding the need for due diligence and the need for a positive identification by the County before they removed any weapon. The final determination on whether to revoke or suspend a pistol permit or license rests solely with the County and the licensing officials."

"My impression still stands from when they called last night – they made a mistake," said County Clerk Chris Jacobs.
It's worth noting at the outset that, even before the passage of new restrictions in the face of Newtown earlier this year, New York State's gun laws are  among the strictest in the country. The ability of law enforcement, or judges, to revoke permits is really quite broad and the process that a citizen has to go through to challenge such a decision can be time consuming and bueaucratic. At the same time, though, it strikes me that what happened here should be of grave concern for anyone concerned not just about gun rights, but about personal privacy and liberty itself because of how it handles the issue of mental health:
The NY SAFE Act requires "mental health professionals, in the exercise of reasonable professional judgment, to report if an individual they are treating is likely to engage in conduct that will cause serious harm to him- or herself or others."

If such a determination is made, "the Division of Criminal Justice Services will determine whether the person possesses a firearms license and, if so, will notify the appropriate local licensing official, who must suspend the license. The person's firearms will then be removed."

The law has come under fire from gun-rights advocates as well as mental health professionals, who fear the new law discourages people from seeking professional help for mental health issues.

"If people with suicidal or homicidal impulses avoid treatment for fear of being reported in this way, they may be more likely to act on those impulses," Dr. Paul Appelbaum, director of the Division of Law, Ethics and Psychiatry at Columbia University, told the Huffington Post.

"It undercuts the clinical approach to treating these impulses, and instead turns it into a public-safety issue," Appelbaum said.
The other side of the coin, of course, is the argument that it is in the public interest for people who are mentally unstable and dangerous to be reported to the authorities and be deprived of the ability to legally purchase a weapon. I don't disagree with that proposition, but the manner in which it was applied in the case I linked above demonstrates quite clearly why it is going to be difficult to use background checks to screen out people who may be mentally unstable. The SAFE Act in particular seems to me to be overly broad in defining what qualifies as a reportable condition. It's one thing for a person who is delusional on the level of a Seung-Hui Choi or Jared Loughner to be caught up in the net, it is quite another for someone who was apparently merely on an anti-anxiety drug to have their Constitutional rights limited. If taking that kind of medication is enough to get you on a list, then what about the millions upon millions of Americans who are on some form of anti-depressant or who take medication that alters their mood in any manner? Are they going to get put on a government list too, and what, exactly, is the government going to do with that list? History is replete with examples of psychiatry being abused by the state, and the danger of abuse becomes even higher when the law broadens the number of conditions that are reportable to the state.
Saying that people who are dangerous, or potentially dangerous, because of their mental condition shouldn't be allowed to buy guns is a good talking point, and in general it's an idea that I don't have any objection to. How you implement that idea, and what it means for the medical privacy of American citizens, is quite another and something that even people who aren't ardent gun rights proponents ought to be concerned about. What the case of David Lewis shows us is the danger of going too far in the name of "public safety."
Update  Jazz Shaw has further comments about the Lewis case and the SAFE Act.