Michael Bloomberg Poll Numbers . . . Interesting
The newest entrant is outperforming most rivals but is intensely disliked.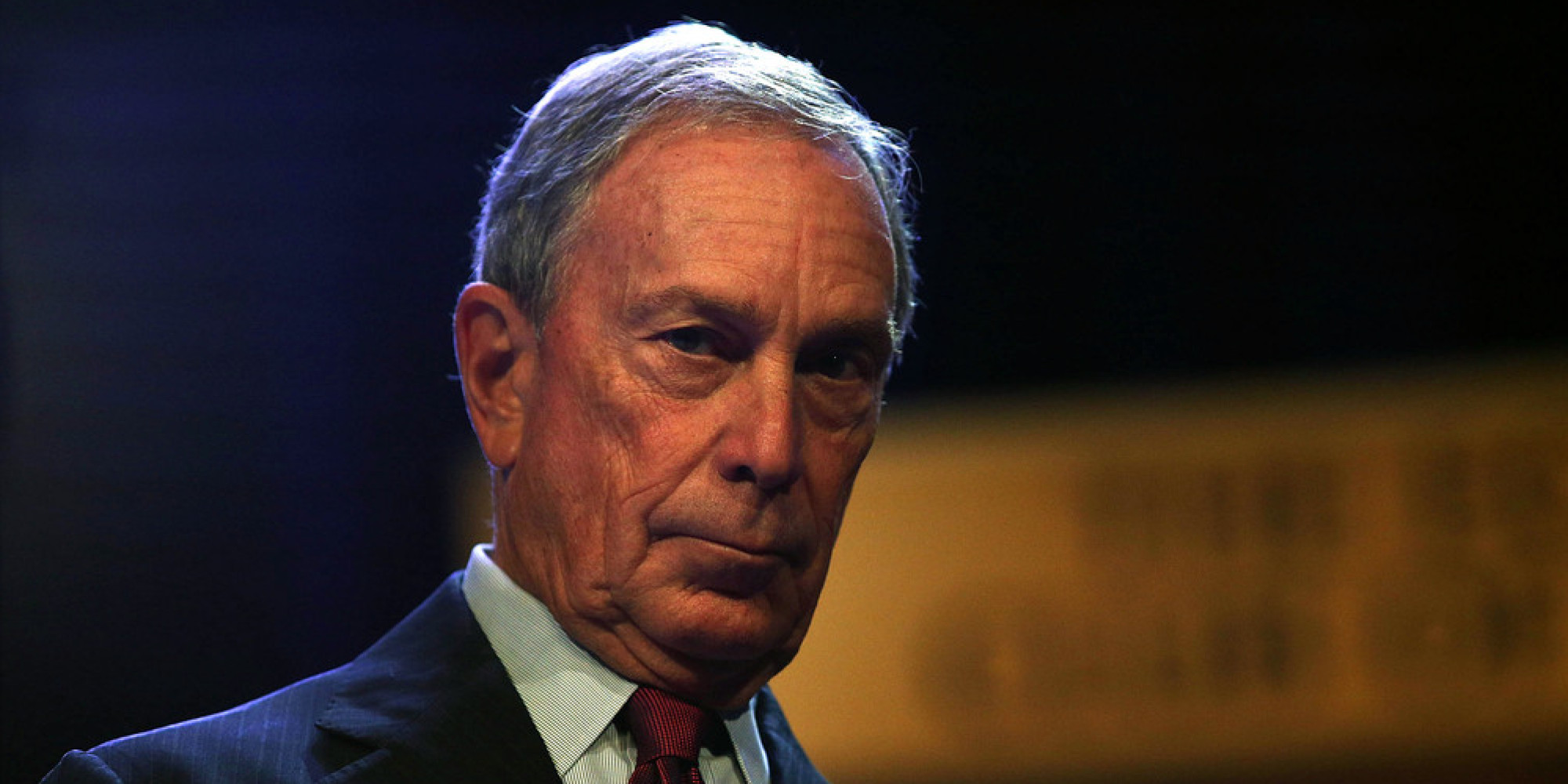 The first national poll on the 2020 Democratic nomination race since former New York City mayor Michael Bloomberg entered the fray can be spun either way.
POLITICO focuses on the bad news with David Siders' story, headlined "Poll: Bloomberg's potential run is a flop with voters so far."
Michael Bloomberg is running at 4 percent nationally as he teases a presidential bid, showing that he's well known — but widely disliked — by the Democratic electorate, according to a new poll.

No contender is viewed more negatively by Democrats than the billionaire former New York City mayor.

The Morning Consult poll, released Sunday, reflects the enormous challenge confronting Bloomberg as he considers a late entry into the 2020 race. He sits in sixth place, just behind Sen. Kamala Harris of California, and would begin his campaign far outside the top tier.

Nearly 25 percent of likely primary voters view him unfavorably — the highest unfavorable rating in the field — while about 31 percent view him favorably, according to the poll.

In contrast, nearly three-quarters of Democratic primary voters view Joe Biden favorably, compared to about 18 percent who hold an unfavorable opinion of him.
Axios' David Knutson takes the same poll and sees the glass half full: "Poll: 4% of Democratic primary voters would support Bloomberg."
Why it matters: The poll places the former mayor of New York City above 10 candidates currently in the race, including Sens. Amy Klobuchar and Cory Booker and entrepreneur Andrew Yang.
Bloomberg has not officially confirmed his candidacy, but he has filed paperwork to enter the 2020 presidential primary in Alabama, which had a deadline to file for its ballot last Friday.

Details: The poll found that Bloomberg fares as well as Elizabeth Warren, Bernie Sanders and Joe Biden when matched up against Trump in a hypothetical election. 43% of voters nationwide said they would vote for Bloomberg, while 37% said they would vote for Trump.

The big picture: "If he were to run, Bloomberg would enter the 2020 Democratic contest with higher name recognition among the party's electorate than 11 current contenders, including fellow billionaire Tom Steyer of California," per Morning Consult.
Knutson's take is more persuasive. That someone who has been out of the spotlight for quite some time and is merely testing the waters is ahead of a dozen candidates who have had the advantage of multiple nationally-televised debates says something.
Likely, though, what it says is that those people should get the hell off the debate stage and leave it to those with a plausible shot at the nomination. There's almost zero chance the Democratic nominating electorate is going to elect a 77-year-old plutocrat in this climate.
Still, if this poll is more than a one-off, it might be enough to convince Bloomberg to take his shot. Getting on the stage with the others might be enough to make him the main Biden alternative to run against the winner of the Warren-Sanders contest to represent the progressive wing. But, with Biden continuing to lead the race, it's not clear why an alternative is needed.
UPDATE: Doug Mataconis was apparently crafting a post on these stories at the same time. Given that our takes are quite different, I'll just leave both up rather than attempt to combine them.