Michele Bachmann In Trouble In Her Re-Election Bid?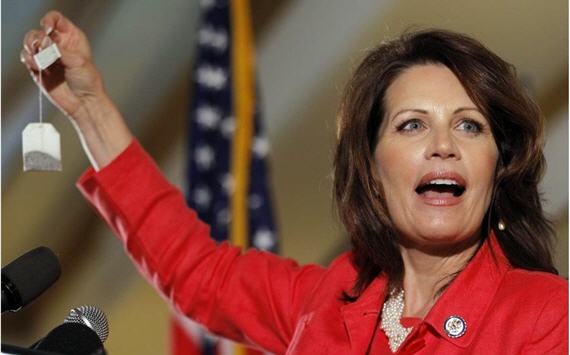 A new poll from a Democratic polling firm suggests that Michele Bachamann may be in danger in her re-election bid:
Rep. Michele Bachmann (R-Minn.) is in a close race, according to a poll conducted for her Democratic opponent, Jim Graves.

The poll shows Bachmann holding a narrow 48 to 46 percent lead despite the conservative lean of the district, a dangerous place to be for any incumbent. The poll shows Bachmann with near-universal name recognition, while Graves is unknown by more than 6 in 10 voters in the district, suggesting he could have room to grow.
As much as I would enjoy seeing Michele Bachmann go down to defeat, there are caveats to keep in mind here. First of all, any poll by an openly partisan polling firm should be viewed with a grain of salt for rather obvious reasons. For another, polling Congressional races is often more difficult than polling statewide races and poll results tend to be far more volatile. Partly, this is because the population is so much smaller and it's not always easy to determine what a representative sample might actually be. In this case, Bachmann is running in a newly redrawn district so the task is made doubly difficult. That isn't to say that you can't poll Congressional races, because it's done all the time by the campaigns who run their own internal polls. It is simply to point out that this one poll may not mean anything at all. Of course, given Bachmann's prominence nationally, this poll may lead other pollsters to come into her districts and run a poll. If they do, it will be interesting to see if they show similar results.
Bachmann shouldn't worry if she does lose, though. I'm sure there will be a nice fat Fox News contract waiting for her.