Mitch McConnell: GOP Will Act To Limit Abortion If We Win The Senate
Mitch McConnell is making promises to pro-life groups that the GOP probably won't keep, but it's still a politically risky move.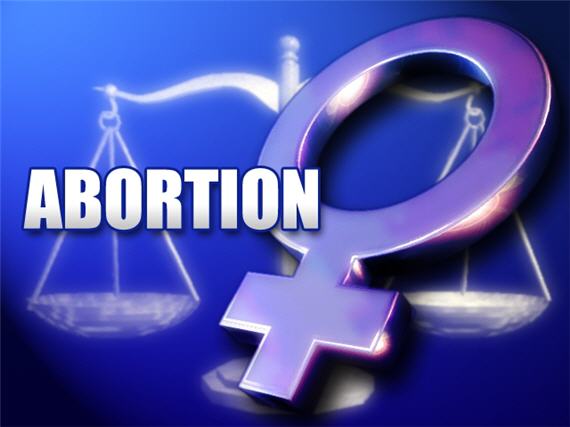 Over the weekend, Senate Minority Leader Mitch McConnell told a pro-life group that he would move to limit abortions if the GOP takes control of the Senate:
Senate Minority Leader Mitch McConnell (R-Ky.) promised Saturday to focus more attention on limiting abortions if Republicans take control of the Senate in November.

Speaking to the National Right to Life Convention in his home state of Kentucky, the Senate's top Republican suggested Majority Leader Harry Reid (D-Nev.) has blocked the upper-chamber from voting on bills that would limit women's rights to abortion, according to conservative website Townhall.com.

But McConnell said he would push abortion-limiting legislation to pressure President Obama to take a stand on the issue.

"For six years, the president has been isolated from this growing movement," McConnell said. "He will be forced to listen to the cause that's brought us all here this morning. Senate Dems would be forced to take a stand."
On some level, I suppose I can understand why McConnell would say something like this before this particular audience. Indeed, it's become quite common for Republican politicians at the national level to use strongly pro-life rhetoric when speaking in front of groups like this but to not really follow up on it when they actually get into office, in no small part because there's very little at this point that the Federal Government can actually do on this issue. Each of the last three Republican President, for example, spoke each year at the march held on the anniversary of the Roe v. Wade decision, although never actually in person, but you can't really point to any significant actions that were taken on their part to advance the "pro-life" agenda during their Presidencies other than continuing the long-standing ban on using foreign aid funds to pay for abortions overseas. The one exception to that observation, perhaps, is the ban on "partial birth" abortions passed by Congress in 2003, although its worth noting that that bill had bipartisan support in both the House and Senate and is one area where there seemed to have been strong public support in favor of at least some restrictions. For the most part, though, talk like what we see here from McConnell usually ends up being just that, and indeed I'd suspect that even if the GOP controls both the House and the Senate there won't be anything significant regarding abortion advanced in the 114th Congress.
In some respects, though, that just makes McConnell's comments puzzling. Yes, it's important to at least give the voters that are part of your base some reason to be enthusiastic in November, and the pro-life movement is a large part of the Republican base that can't simply be ignored. At the same time, though, rhetoric like this can just as easily be turned into a negative ad that can be used not only against McConnell in Kentucky, but against any Republican running against any Democrat in a Senate race. The audience for such an ad, obviously, would be the middle-class suburban female voters that Republicans have long had problems with, as well as younger voters who already had problems with Republican views on social issues. While it's true that public opinion on abortion-related issues is far more sharply polarized, and equally divided, than it is on other social issues like same-sex marriage, the point of these ads would be to motivate voters who might otherwise stay home on election day to get out and vote against the Republican candidate because of the threat that McConnell made against abortion rights. McConnell is a smart politician, which is one of the reasons why he's likely to survive his General Election challenge in November, so surely he has to realize how these words could be used to motivate voters who are more inclined to vote for Democrats to get to the polls. One would think he wouldn't want to do that.