Mitt Romney Raises $24,000,000 In Final Quarter Of 2011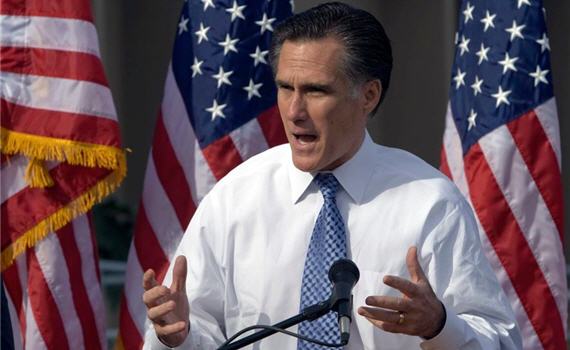 The Mitt Romney campaign followed up last night's big win with some big news about their fundraising:
Mitt Romney raised $24 million in the final months of 2011 and has plenty of money in the bank for the GOP primary campaign.

Romney's campaign said in a news release that the former Massachusetts governor also has "over $19 million cash on hand" to wage his fight in early voting states for the Republican presidential nomination.

Romney, who has now won back-to-back victories in Iowa and New Hampshire, has raised more campaign cash than his GOP rivals but is well behind President Obama in the money race. His fourth-quarter haul means he's raised over $56 million. The multi-millionaire also has not contributed personal funds or loaned his campaign money, something he did in his 2008 race.

"Mitt Romney's growing financial support is representative of the growing momentum for our campaign," Romney national finance chairman Spencer Zwick said in a statement. "In order to defeat President Obama in November, we will need this continued strong showing of support."

The Boston Globe reports Romney meets today with his top fundraisers. He's scheduled to do a fundraising event tomorrow in Florida, which holds its primary Jan. 31.
I believe Team Romney can count on a lot more money coming in very soon.