Mitt Romney Slams Family Leader Marriage Pledge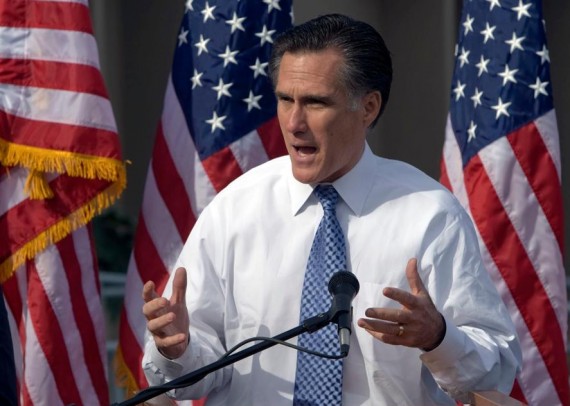 Mitt Romney is distancing himself from the Family Leader Marriage Pledge quite emphatically:
Mitt Romney is further distancing himself from the GOP's religious right base in Iowa, by refusing to sign a social conservative group's controversial "Marriage Vow" pledge — with his campaign going the extra mile by excoriating the pledge itself.

(…)

As the Associated Press reports, Romney campaign spokeswoman Andrea Saul bluntly declared that the pledge "contained references and provisions that were undignified and inappropriate for a presidential campaign."

Furthermore, the Des Moines Register reports that a top Romney backer in Iowa is further speaking out against the pledge. "One of the reasons I support Governor Romney is his support for traditional marriage," said state Rep. Renee Schulte. "However, I am glad he won't sign this ill-advised pledge." Schulte also added: "The Family Leader would do more to advance the issues that conservatives like Mitt and I support if they kept it simple."
Tim Pawlenty is also declining to sign the pledge, although his language is far more muted than what the Romney camp is putting out. Newt Gingrich is also declining the sign the pledge but says he wants to work with the group on refining the language of the pledge. Perhaps Newt wants to persuade them to rethink that part about pledging personal marital fidelity, just in case.