More on "A Republic, not a Democracy"
For a change not by me.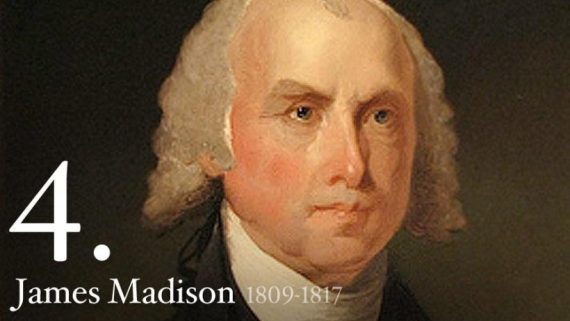 Longtime (and perhaps short-time) readers are aware of my fondness for the phrase "we have a republic, not a democracy." And by "fondness" I mean an increasing inability to read the phrase without my skin crawling at least a little (and certainly an inability to keep quiet if the phrase appears in my proximity). Indeed, I have spilled so many electrons on the subject, there is a meta-post that contains all the links: The "A Republic, not a Democracy" Library.
Instead of listening to me, let me refer you two pieces I read this week that echo and add to my normal attempts to note both the generally vapid aspects of the formulation in question, as well as to point out how Madison used the terms in the Federalist Papers.
First we have, NYT columnist Jamelle Bouie: Alexandria Ocasio-Cortez Understands Democracy Better Than Republicans Do.
A good bit of the piece is a re-iteration of numerous things I have pointed out about Madison. For example, Bouie correctly notes:
When James Madison critiqued "democracy" in Federalist No. 10, he meant the Athenian sort: "a society consisting of a small number of citizens, who assemble and administer the government in person." This he contrasted with a "republic" or "a government in which the scheme of representation takes place." Likewise, in a 1788 speech to the New York ratification convention, Alexander Hamilton disavowed "the ancient democracies in which the people themselves deliberated." They "never possessed one good feature of government," he said. "Their very character was tyranny; their figure deformity."

In more modern terms, the founders feared "direct democracy" and accounted for its dangers with a system of "representative democracy." Yes, this "republic" had counter-majoritarian aspects, like equal representation of states in the Senate, the presidential veto and the Supreme Court. But it was not designed for minority rule.
Indeed. You know, minority rule: when the candidate with less popular support and less votes gets to be president. That wasn't what the Framers were after.
At any rate, the more interesting part of the column is the portion which gives a partial origin story of the phrase "a republic, not a democracy":
Nicole Hemmer, a historian of American politics and the author of "Messengers of the Right: Conservative Media and the Transformation of American Politics," traces it to the 1930s and 40s. "When Franklin Roosevelt made defending democracy a core component of his argument for preparing for, and then intervening in, the war in Europe, opponents of U.S. intervention began to push back by arguing that the U.S. was not, in fact, a democracy," she wrote in an email.

One Roosevelt opponent, for example — Boake Carter, a newspaper columnist who supported the America First Committee (which opposed American entry into World War II) — wrote a column in October 1940 called "A Republic Not a Democracy," in which he strongly rebuked the president for using the word "democracy" to describe the country. "The United States was never a democracy, isn't a democracy, and I hope it will never be a democracy," Carter wrote.

The term went from conservative complaint to right-wing slogan in the 1960s, when Robert Welch, the founder of the John Birch Society, used it in a September 1961 speech, "Republics and Democracies." In a democracy, Welch protested, "there is a centralization of governmental power in a simple majority. And that, visibly, is the system of government which the enemies of our republic are seeking to impose on us today."
"This is a Republic, not a Democracy," Welch said in conclusion, "Let's keep it that way!"

These origins are important. If there's substance behind "We're a republic, not a democracy," it's not as a description of American government. There's really no difference, in the present, between a "republic" and a "democracy": Both connote systems of representation in which sovereignty and authority derive from the public at large.

The point of the slogan isn't to describe who we are, but to claim and co-opt the founding for right-wing politics — to naturalize political inequality and make it the proper order of things. What lies behind that quip, in other words, is an impulse against democratic representation. It is part and parcel of the drive to make American government a closed domain for a select, privileged few.
This all extremely important. The phrase encapsulates a pseudo-intellectual attempt to justify defying popular sentiment because a privileged minority might lose some level of influence. It is counter to the spirit of government of, by, and for the people.
Another essay worth nothing is by Political Scientist Ed Burmila: wE'rE a rEPuBLiC nOt A dEMoCRacY at The Baffler.
Burmila correctly notes the main reason most seem to use the phrase:
in the most common scenario, it is simply a way to create the appearance of having said something profound while saying nothing at all.

In the end, invoking republicanism is little more than a way out for the many Americans who honestly think they support government Of, By, and For the People but are perfectly happy with undemocratic processes that produce the outcomes they want.
Indeed.
He also goes to Madison:
To declare that America is "not a democracy" is as useful as pointing out that it is not a monarchy, or that the Pope wears a funny hat.
That Madison's own definition of a republic directly invokes democratic processes—"a small number of citizens elected by the rest"—makes it sufficiently clear to word-understanders that there was no hard line drawn between republican and democratic principles as an either/or. The nation would be a republic, but a democratic republic. The Constitution gave powers to state legislatures, elected by the people, including the selection of electors who would choose the president. House members were elected directly. Open-ended powers like the Necessary & Proper Clause and the amendment process created the possibility for democratic participation to be expanded—and it was, slowly.
Yup.
Both pieces are worth reading in full.