Most Americans Oppose A New Shutdown
A new poll shows that most Americans would oppose a second government shutdown over the border wall.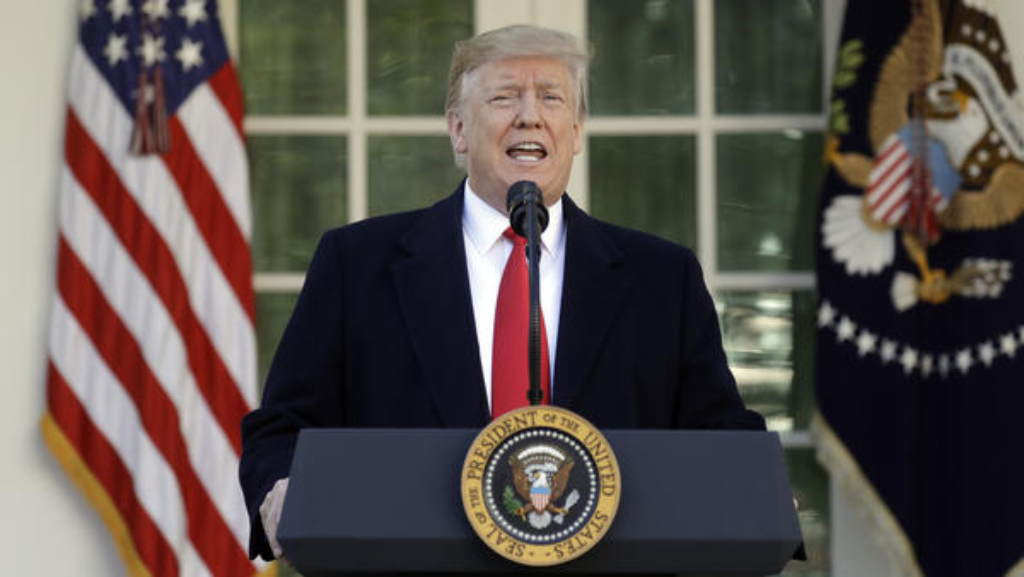 While the White House is leaving open the possibility of shutting the government down again if Congress fails to fund the President's border wall, a new poll shows that most Americans disagree: 
Voters have little appetite for another government shutdown if Congress does not approve money to build President Donald Trump's proposed wall along the U.S.-Mexico border, according to a new POLITICO/Morning Consult.

But Trump's apparent fallback position — declaring a "national emergency" to divert money to the project — is also unpopular, leaving the embattled president again stuck between a base that wants him to build the wall at all costs, and the majority that wants him to fund the government and move on.

The POLITICO/Morning Consult poll was conducted Jan. 25-27, after Trump announced an end to the more-than-monthlong shutdown that began late last year. A large majority of voters, 72 percent, support the agreement to reopen the government, the poll shows, while only 15 percent oppose it.

But after that, things get dicey for Trump and the GOP. Only 31 percent of voters support shutting the government down again to force Congress to appropriate money for the wall, while nearly twice that many, 58 percent, oppose another shutdown. If the government does shut down again, a combined 54 percent would blame Trump and congressional Republicans, while just 33 percent would blame Democrats in Congress.

Trump has suggested that he could declare a "national emergency" to avert a shutdown but still build the wall — but that, too, is unpopular. A narrow, 51 percent majority opposes declaring an emergency, which is supported by 38 percent.

Given three options, a majority, 53 percent, say Trump shouldn't shut down the government or declare a "national emergency" if Congress won't give him money for the wall — far greater than the 9 percent who would support another shutdown or the 24 percent who want Trump to declare a "national emergency."

Throughout the shutdown fight, Trump has tried to sell the public on the necessity of a border wall. But POLITICO/Morning Consult polling over the past month shows little, if any, movement on many of the key questions.

Fewer than four in 10 voters say the U.S. faces a "crisis" of illegal immigration along the border with Mexico, and another 37 percent say the U.S. faces a "problem" but not a "crisis." That is virtually unchanged over the past three weeks.

Similarly, the percentage of voters who support the construction of a border wall, 45 percent, is essentially unchanged. Slightly more voters, 47 percent, oppose building a wall.

Other polls show greater opposition to a border wall. Majorities of voters in new, post-shutdown surveys from Monmouth University (51 percent) and Quinnipiac University (55 percent) oppose building a wall.

Trump's overall approval rating in the new POLITICO/Morning Consult poll is 40 percent, unchanged from last week, before the shutdown's end. The percentage of voters who disapprove ticked down slightly, to 55 percent this week from 57 percent last week.

(…)

A combined 55 percent of voters also blame Trump and Republicans in Congress more for the shutdown, more than the 34 percent who blame Democrats. But more voters, 42 percent, say they trust Trump and the GOP more when it comes to handling border security than the 36 percent who trust Democrats in Congress.
This poll comes out on the same day that representatives from the House and Senate begin meeting in a Conference Committee in an effort to reach some kind of agreement on a border security package that would satisfy Democrats in the House, Republicans in the Senate and, of course, the President. Even before the meeting began this morning, the President warned the committee via Twitter that they would be wasting their time if they were not "discussing or contemplating a Wall or Physical Barrier." Notwithstanding that warning, though, the committee is moving forward with its meetings and, given the makeup of the group, it seems unlikely that they are going to give the President everything he wants, or that the final version of what emerges from the committee will even contain any funding specifically designated for wall funding. Instead, we're likely to see funding for border security that includes repairs or upgrades to existing fencing and other barriers at points along the border where they have already existed for many years. Then it will be up to the President to decide if that's good enough, or if he wants to force another shutdown that we already know he's going to lose.