Mueller Looking At Trump's Twitter Feed As Part Of Obstruction Investigation
Special Counsel Robert Mueller is reportedly looking at the President's Twitter feed as part of his ongoing investigation.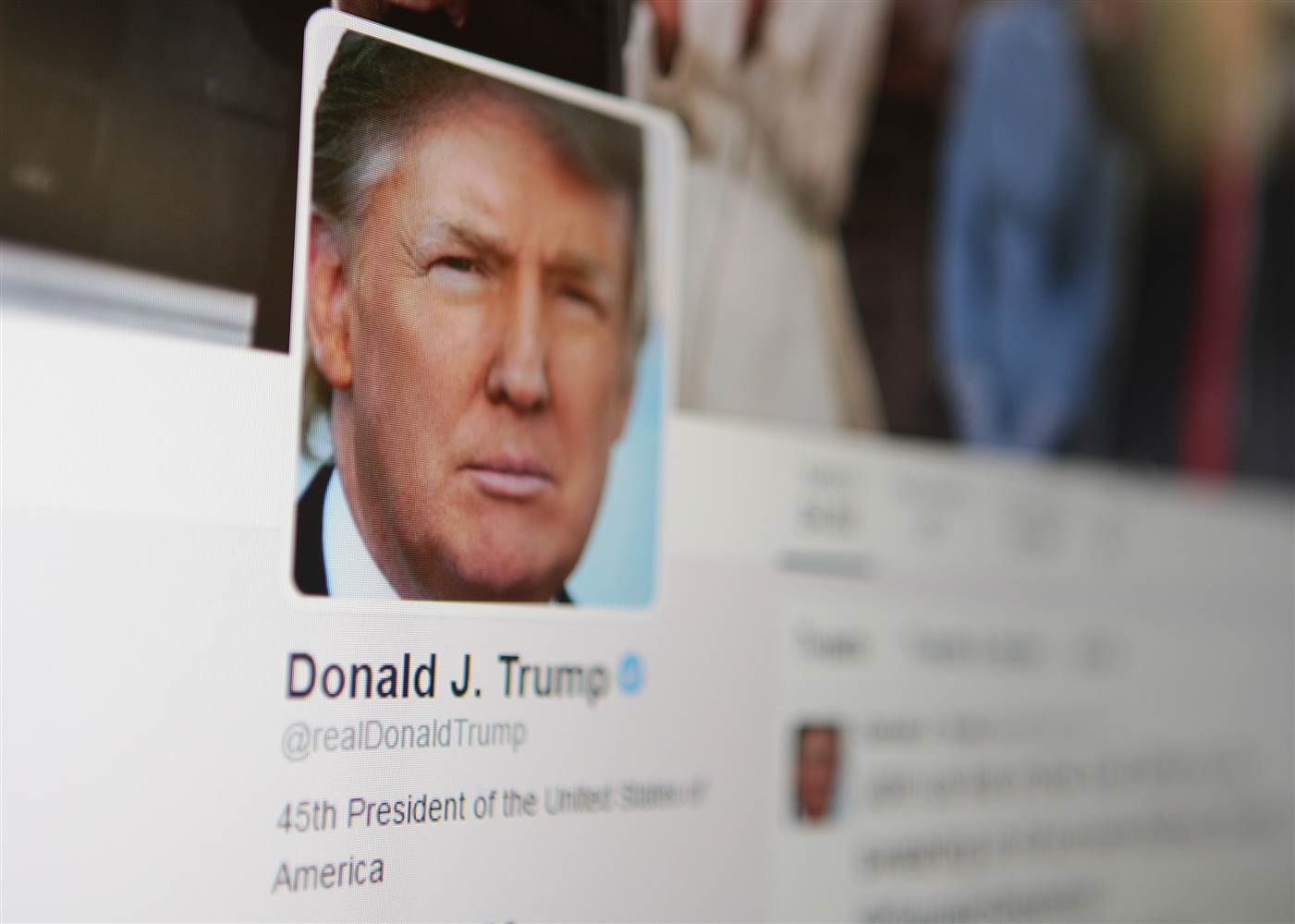 Late yesterday, The New York Times reported that Special Counsel Robert Mueller has been looking at President Trump's Twitter feed as part of his wider investigation into whether or not the President has attempted to obstruct the investigation into to Russian interference in the 2016 election and possible collusion between Trump officials and persons connected to the Russian Government:
WASHINGTON — For years, President Trump has used Twitter as his go-to public relations weapon, mounting a barrage of attacks on celebrities and then political rivals even after advisers warned he could be creating legal problems for himself.

Those concerns now turn out to be well founded. The special counsel, Robert S. Mueller III, is scrutinizing tweets and negative statements from the president about Attorney General Jeff Sessions and the former F.B.I. director James B. Comey, according to three people briefed on the matter.

Several of the remarks came as Mr. Trump was also privately pressuring the men — both key witnesses in the inquiry — about the investigation, and Mr. Mueller is examining whether the actions add up to attempts to obstruct the investigation by both intimidating witnesses and pressuring senior law enforcement officials to tamp down the inquiry.

Mr. Mueller wants to question the president about the tweets. His interest in them is the latest addition to a range of presidential actions he is investigating as a possible obstruction case: private interactions with Mr. Comey, Mr. Sessions and other senior administration officials about the Russia inquiry; misleading White House statements; public attacks; and possible pardon offers to potential witnesses.

None of what Mr. Mueller has homed in on constitutes obstruction, Mr. Trump's lawyers said. They argued that most of the presidential acts under scrutiny, including the firing of Mr. Comey, fall under Mr. Trump's authority as the head of the executive branch and insisted that he should not even have to answer Mr. Mueller's questions about obstruction.

But privately, some of the lawyers have expressed concern that Mr. Mueller will stitch together several episodes, encounters and pieces of evidence, like the tweets, to build a case that the president embarked on a broad effort to interfere with the investigation. Prosecutors who lack one slam-dunk piece of evidence in obstruction cases often search for a larger pattern of behavior, legal experts said.

The special counsel's investigators have told Mr. Trump's lawyers they are examining the tweets under a wide-ranging obstruction-of-justice law beefed up after the Enron accounting scandal, according to the three people. The investigators did not explicitly say they were examining possible witness tampering, but the nature of the questions they want to ask the president, and the fact that they are scrutinizing his actions under a section of the United States Code titled "Tampering With a Witness, Victim, or an Informant," raised concerns for his lawyers about Mr. Trump's exposure in the investigation.

A spokesman for Mr. Mueller's office declined to comment.

Mr. Trump's lead lawyer in the case, Rudolph W. Giuliani, dismissed Mr. Mueller's interest in the tweets as part of a desperate quest to sink the president.

"If you're going to obstruct justice, you do it quietly and secretly, not in public," Mr. Giuliani said.

Mr. Giuliani was referring to more typical obstruction cases, where prosecutors focus on measures taken in private, like bribing witnesses, destroying evidence or lying under oath. While some of Mr. Trump's private acts are under scrutiny, like asking Mr. Comey for loyalty, his public conduct is as well. That sets this investigation apart, even from those of other presidents; Richard M. Nixon and Bill Clinton were accused of privately trying to influence witness testimony.

But as in those cases, federal investigators are seeking to determine whether Mr. Trump was trying to use his power to punish anyone who did not go along with his attempts to curtail the investigation.

If Mr. Mueller opts to tailor a narrative that the president tried to obstruct the Russia investigation, he would have to clear several hurdles to make a strong case. He would need credible witnesses (Mr. Comey and Mr. Sessions have been the target of concerted attacks by Mr. Trump and allies, undercutting their standing) and evidence that Mr. Trump had criminal intent (the special counsel has told the president's lawyers he needs to question him to determine this).

"There's rarely evidence that someone sits down and says, 'I intend to commit a crime,' so any type of investigation hangs on using additional evidence to build a narrative arc that hangs together," said Samuel W. Buell, a professor of law at Duke University and former senior federal prosecutor. "That's why a prosecutor wants more pieces of evidence. You need to lock down the argument."
As a preliminary matter, it's not at all surprising that Mueller and his investigators would be diving into Trump's Twitter feed as part of their investigation. Even leaving aside for the moment the question of whether or not it ends up leading to evidence of potential obstruction, or whether it can be used to impeach other claims or testimony that the President may offer in his defense in the future, it's a window into the mind of the person who is quite clearly the target of the entire Russia investigation even if this fact has yet to be officially acknowledged by the Office of Special Counsel. In that respect, this Twitter feed, along with other public statements that the President is a potentially helpful glimpse into the mind of the President and arguably may be helpful in leading to the discovery of other evidence that could be of use to the Special Counsel. As I've noted in the past, it's most likely the case that all of the world's major intelligence agencies have people devoted to following and trying to interpret the President's tweets for the same reason. In the case of the Special Counsel, though, these tweets could end up coming back to bite the President in some very significant ways.
On their own, the President's tweets likely would not be sufficient on their own to prove an obstruction case. However, taken together with other evidence as well as actions that the President took in public, such as the decision to fire James Comey and conversations he had in public, such as his discussion with Comey in February 2017 about potentially dropping the investigation of former National Security Adviser Michael Flynn, who has since pled guilty and is cooperating with Mueller's investigation. This is especially true when you take into consideration the many, many times in which the President has denounced the Russia investigation as a "witch hunt," attacked Mueller and his investigators, attacked his own Attorney General, attacked the Department of Justice and the F.B.I. in what is obviously an effort to undermine the Russia investigation, and made claims about the ongoing investigation that are quite simply not true. The New York Times cites several examples of this in the report linked above, and Trump's Twitter feed is replete with numerous instances in which the President used his Twitter feed to advance each of these attacks.
So, while Trump's tweets on their own may not prove an obstruction case they can arguably be used to place certain of the President's actions into a context that, at the very least, certainly looks like it could constitute obstruction. Indeed, at some point, one has to wonder what the President's obvious efforts to undermine the Russia investigation are all about if they aren't an effort to obstruct Justice. While the President is entitled to the same presumption of innocence that any other actual or potential criminal defendant is entitled to, it's also the case that his behavior so far is not the behavior you would expect from someone who didn't have something to hide, whether it was something about his campaign's collusion with Russian officials to gather information on Hillary Clinton or something about his personal or business affairs. In some sense, then, it's not dissimilar from a criminal defendant who flees from police. If you Trump has nothing to hide, then why is he acting so much like a person who has something to hide? It seems as though Robert Mueller is asking the same question, and Trump's Twitter feed is only feeding that suspicion.