N=1 Means, Well, Not a Lot
No one should draw conclusions about RCV from the AK special election.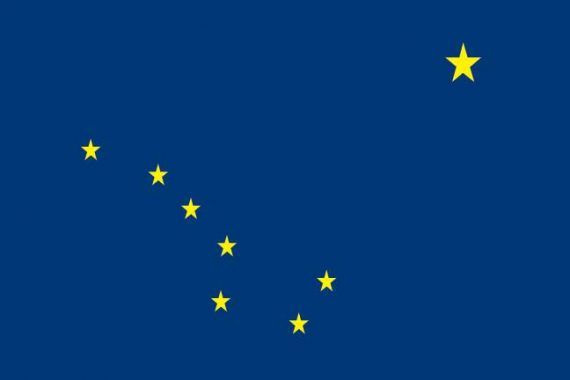 So, I have seen here and there folks proclaiming their love for ranked choice voting based on the special election for the US House of Representatives in Alaska. I have a sneaking suspicion that a lot of positive responses I am seeing (and I don't mean just at OTB) are because Palin lost, and even more significantly, a Democrat won as much as any hard evidence about RCV itself.
Likewise, I suspect that a lot of good vibes have been generated simply because AK's Top Four system is a reform and since a lot of folks, myself included, are reform-minded, this may seem like a big win in general (more on that in below).
Still, I can't help but caution that this is a singular event and must stress that fact just because it represents a result that a lot of people wanted and doesn't prove anything about RCV itself.
I would note a couple of things to think about.
First, if this had been a standard plurality contest, Pelota would have won, since she did get the most votes.
Second, this would not be an especially unusual outcome under standard US plurality winner rules, since this three-way race featured two Rs and one D, hence splitting the R vote. This fact makes Tom Cotton's bleating on this quite rich.
"60% of Alaska voters voted for a Republican, but thanks to a convoluted process and ballot exhaustion — which disenfranchises voters — a Democrat 'won,'" Cotton said in a separate tweet.
I will note that this is a nonsense criticism since not only would Peltola have won under plurality rules, but more importantly all voters were able to have their say in this process–that's one of the major plusses of RCV. I will ask if this means that Cotton is now on board for Electoral College reform?–after all, in 2016 more voters wanted Clinton than Trump (both head-to-head and in the summing-of-opposition way that Cotton is doing here).
Third, of course, under RCV it might be expected that the Begich's second place votes would be overwhelmingly for Palin, but that ended up not being the case (although the vast majority were):

Indeed, proponents of RCV tell us that it is most likely to pick the most moderate candidate. In this contest, the more median candidate would have been Begich, but he came in third. Again, N=1, so I am not saying this proves much of anything, but it is still worth noting. As I noted the other day, Palin's unpopularity is a key issue here. We also need to add the following point to this calculus.
Fourth, while it may not have mattered, it is worth noting that this was supposed to be a top four contest, not top three. The fourth-place candidate, Republican Tara Sweeney, dropped out. Having a third Republican in the race could have led voters to make different first and second-place choices, and could have brought third place votes into play. I point this out again, not because I have any reason to think it would have changed the outcome necessarily, but to point out that it could have–it certainly would have changed the math at various stages. I also note this because it seems unlikely that it will only be a three-way race after the November round in the general election.
In terms of unlikely outcomes, I would also note that while Alaska is a red state, it only went 52.8% for Trump and it has a history of non-trivial third-party voting. It had an independent governor from 2014-2018–a former Republican who ran a fusion ticket with a former Democrat. The uncle of Nick Begich was a Democratic Senator from 2009 to 2015. And I have noted before the ability of Lisa Murkowski to win a write-in campaign for Senate. It just isn't a great state to use to make extrapolations in general, in my view (and I would emphasize its rather small population). I note all of this because it stuck in my head that a commenter in a previous thread referred to the state as "ruby red" and I am not sure that is accurate (although, granted, exactly how much it takes to be "ruby" is a legitimate question–that strikes me as a better descriptor for Alabama and Mississippi–but again, hardly a term of art, so ruby is in the eye of the beholder).
At any rate, the process was interesting and the outcome is certainly better news for Democrats than they might have been excepting. What it bodes for November, however, is unclear but I do agree it is another data point that suggests that the national political climate is more favorable to Democrats than was assumed not that long ago. Still, I maintain that the probability remains that the Rs take the House.
I was also going to note that while I am a clear advocate for electoral reform, I am not all that enthusiastic about things like Top Four (or Top Two as they have in CA) and do not think that RCV in single-seat districts is likely to produce much in terms of change. Ironically, all of this is likely to further weaken our already weak parties and since a good bit of our dysfunction is due to single-seat districts, this really doesn't solve core problems. I will likely address this in another post as time permits.