Reforms: the Possible, the Improbable, and the Unpossible
Ok, so what should change?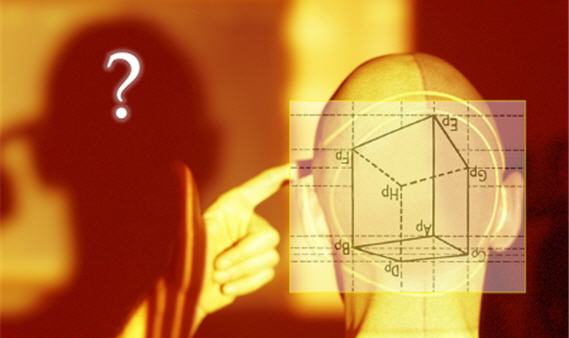 To follow on from my previous post raises the question of what can be done about the problems that have been identified. Here are some reforms, running from those that might be possible to those that are almost impossible. A whole book could be written on this topic, so this is a cursory treatment.
The Possible (although not necessarily probable).
Via Legislation. Reforms that are possible and could be accomplished via congressional action short of amending the constitution are as follows. These would require a Democratic majority in both chambers and the elimination of the filibuster, as I do not think Republicans are interested in any of them. No doubt others could be added to the list.
Increasing the size of the House.
Adding DC and Puerto Rico as states.
Increasing the size of the Supreme Court.
Adopting multimember districts and using ranked-choice voting to elect Congress.
None of this is easy, nor do I think any of it necessarily likely, but none are totally crazy (although I suppose one's mileage may vary on that count).
In some way, increasing the size of the House is the most logical of the list and the most overdue. It is important to know that the size of the House is set by federal law, not by the constitution. The current size of the House, 435, was set by law in 1912 when the population was only ~92 million. It is over three times that size now and each Representative represents well over three times the constituents a Representative did at the time. If we use the cube root law as a guideline, the House should be around 690 seats. Expanding the House would increase representativeness, likely contribute to more competitive elections, and help ease the problems of the Electoral College (though not eliminate them).
The addition of states and the expansion of the Supreme Court are moves that have clear partisan motivations, insofar as adding PR and DC as states are about the only way to create some better representative balance in the Senate given that it would likely add Democratic Senators to counterbalance an unfair (from a competitiveness and representativeness POV) advantage to rural voters, and therefore to the GOP. Given the Republican's willingness to break norms to maintain power (such as voter suppression) adding these states is a legal, constitutional way to address that problem.
There is also the simple fact that it is anti-democratic that the roughly 4 million US citizens who live in DC (~700k) and PR (3.2 million) do not have voting members in Congress (and the people of PR do not have a say in who the president will be). There are nineteen states with populations smaller than PR and two states with fewer residents than DC. Indeed, all US citizens who live in territories should have representation of some kind. This reform is pro-representation but also is one of the few ways to try and address the problems of the Senate by adding more urban (DC) and minority (PR) oriented representation.
Adding seat to SCOTUS is a constitutional although norm-breaking way to address the constitutional but norm-breaking blockage of Obama's ability to fill the seat vacated by Scalia's death. And while wars of tit-for-tat in this realm can spin out of control, rewarding past transgressions is also problematic.
Basically, Mitch McConnell used the Senate, an institution that empowers a minority of Americans over the majority, to block Obama from appointing a SCOTUS Justice so that a president who failed to obtain majority support could then again use the Senate to fill that slot. I can think of no way to rectify that other than adding members to the Court. I reluctantly, therefore, see this as a real option.
Shifting to multi-seat districts to elect Congress using the RCV would help promote multipartism and would help solve our representativeness problem. This is the reform suggested by Lee Drutman that I have noted previously.
Reforms outside of Congress:
The National Popular Vote (NPV) compact.
Universal nonpartisan districting.
Changes to party nomination procedures (elimination of primaries?).
Serious investment in election infrastructure and management.
The NPV compact is an agreement that states would allocate their electoral votes to the candidate who won the national popular vote. That states can change their laws to do this in in clear conformity with Article II of the US Constitution, although there are arguments that the compact itself is unlikely to be functional, as Congress has the power to reject it. More info on the NPV here.
The states could institute nonpartisan commissions to draw district lines. This would diminish gerrymandering, although it would not eliminate the problems with single-seat districts, such as geographic sorting. This would be an improvement to current conditions, but would by no means totally ameliorate the problems of single-seat districts.
I have written about the role that primaries play in distorting party competition on numerous occasions. It is, I would argue, the main reason we have such a stable two-party system and is why things like the Tea Party and even the presidency of Donald Trump are possible since they both underscore that lack of control of party label by the party itself. Either some tightening of control or simply doing away with primaries as the nominating process would be a good idea, in my opinion.
The fourth item would likely require a federal-state alliance and legislation in Congress as well as state-level action, but as we are seeing with the vote-by-mail concerns, as well as problems with long lines at face-to-face polling sites, we do not invest enough in the electoral process.
Improbable reforms.
These all would require a constitutional amendment (or potentially amendments in the case of #2), which would mean 2/3rds in both chambers and 3/4th of state legislatures. Further, only #1 even part of the national conversation.
Replacing the Electoral College with a national popular vote (either two-round or IRV).
Changing the allocation of seats in the Senate to be more sensitive to population differentials between states.
Deeper electoral reform beyond the RCV proposal above (such as the adoption of MMP).
Eliminating lifetime appointments to the bench (especially the Supreme Court).
Making the Constitution a bit easier to amend.
All of these would take amendments, which are all but impossible. In my more optimistic moments, I see #1 happening at some point, but only if Republicans see it as their only route to winning. It is highly unlikely that the GOP will ever suffer the fate of the Democrats (at least in the near term) and win the popular vote and lose the EV because of current demographic trends (although it was a real possibility in 2004, although that was a while ago). However, if AZ goes blue and places like Texas and Georgia become competitive, they might see a straight-up popular vote contest to be a better battleground for them (but then some Dems will not want to change things, so we shall see).
In regards to the Senate, if we are going to have a federal chamber, there ought to be some acquiescence to the fact that Wyoming and Vermont should not have the same amount of influence as California and Texas. So, allocating seats in the chamber with some acknowledgment of size really is needed.
However, I am aware that Article V states "no State, without its Consent, shall be deprived of its equal Suffrage in the Senate." That would suggest that only an amendment with the unanimous consent of all the states can change Article I, section 3: "The Senate of the United States shall be composed of two Senators from each State." Of course, 3/4th of the states could amend Article V and then amend Article I to undercut the unanimity problem. This is largely a fantasy, I know, but as with all things if there really was a broad consensus in the country to change these things, it is possible, but highly, highly improbable otherwise.
A shift to mixed-member proportional representation would be my fantasy electoral system. It is what is used in Germany and New Zealand and tends to produce several large parties and a number of smaller ones, in a way that substantially increases representativeness. Every voter gets two votes: one for a national list and another for a local representative. The first vote, on a national basis, would determine the basic breakdown of the legislature (if nationally the Rs won 35%, the Ds 40%, the Libertarians 10% the Greens 5%, the Tea Party 5% and the Democratic Socialist 5% then that would be the breakdown of the chamber). The seats would then be populated by the winners of the local district elections and then filled in by the national lists. A useful (and short) primer video that I have shared before can be found here. For various reasons, this would require an amendment.
As I have noted before, I think that federal judges, especially Supreme Court Justices ought to have some kind of lengthy single term in office, rather than lifetime appointments, but this would take an amendment.
#5 is pretty straight-forward. The constitution is currently too difficult to amend. It shouldn't be super-easy, but it shouldn't be almost impossible.
Unpossible reforms:
(I went with "unpossible" instead of impossible to underscore that these are way out there).
Shift to a parliamentary system.
Substantially de-powering the Senate (a la the German version of bicameralism).
These are truly fantasy reforms that could only come about be either some truly radical shift in our national political ethos or a massive crisis that led to a collapse or semi-collapse of the current constitutional order and therefore to the need to re-write from scratch.
I have over the years come to the conclusion that parliamentarism is superior to presidentialism if anything because it creates clear electoral accountability. If the government is nonfunctional, then it is the fault of the majority party or coalition. It is also appealing of late as a parliamentary majority would have incentives to deal with a truly incompetent leader in ways that a presidential party does not (but that is a side benefit and not the main reason, and I acknowledge it doesn't always work that way).
In regards to the federal chamber, I am partial to the German system that clearly delineates between legislative actions that is national, and therefore is handled only by the first chamber and legislation that can be seen as state-related, and therefore takes both chambers to pass. I support, as a practical and theoretical proposition, the idea of a federal chamber in a federal structure, I just am not convinced that the federal chamber should be co-equal to the chamber that directly represents the citizenry as a whole, especially if that chamber is not fully representative of the populace.