What's 'Political Dysfunction'?
I know it when I see it.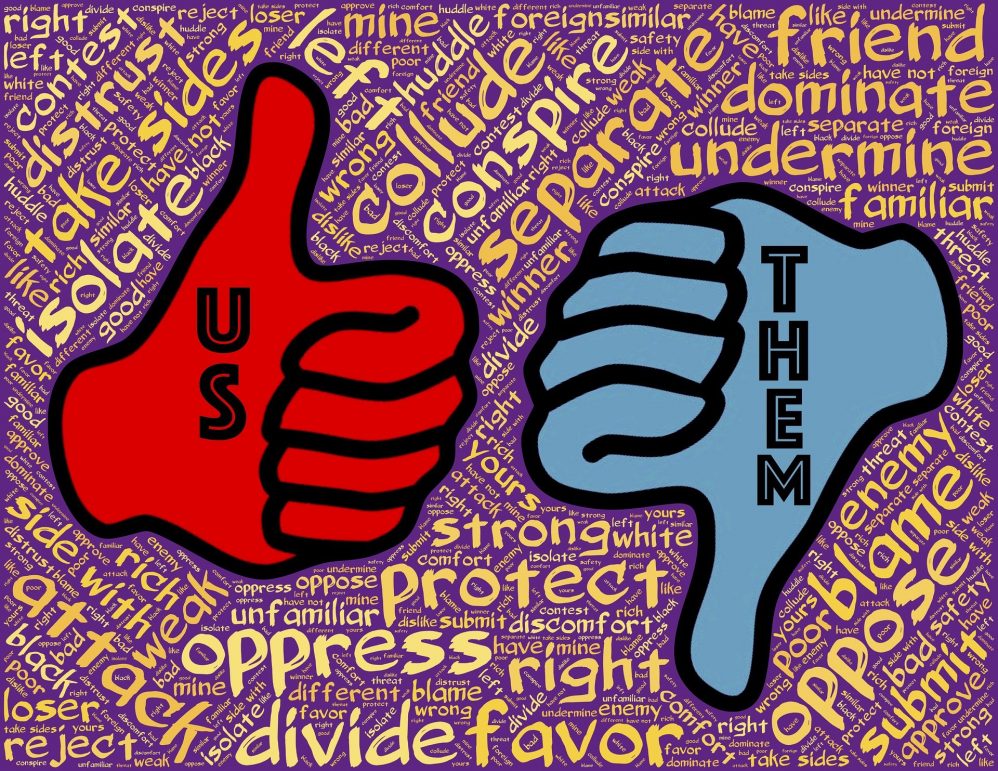 The titular question comes courtesy of Dave Schuler, who observes, "I'm seeing complaints from a variety of sources in the press about political dysfunction in the United States. I wish I understood what they meant."
I was somewhat amused at the question, since it seems rather obvious we're experiencing political dysfunction and have been for some time. Still, I must confess, actually coming up with a workable definition of the concept is challenging. But, as with the late Justice Potter Stewart and pornography, I believe I know it when I see it.
Dave offers this:
Since practically no one defines their terms these days, by inference I think they mean one or all of the following:

The things that I want to do aren't being accomplished
People disagree
People within the same party disagree
The metrics I prefer, sometimes quite counter-intuitive and concocted to support a political point, prove that I'm right. Why do so many people think I'm wrong?
Complaining about political dysfunction helps the people or party that I prefer
I suspect he's being a bit cheeky here. But, again, it sure seems like we've been more dysfunctional the last few years than we were in the several decades that I'd been following American politics previously. This, despite things I want having not been accomplished, people—including members of the same party—disagreeing, and the like.
Dave counters,
I can tell you what I would mean by political dysfunction: when the most radical factions are setting the agenda and they are unable or unwilling to compromise.
So, within the Republican Party at least, the most radical faction is in fact setting the agenda and is unable or unwilling to compromise. I think the progressive wing of the Democratic Party has an outsized impact on the policy agenda, too, but they've been much more pragmatic in accepting half a loaf.
I don't think that any of the points in the bullet points above are indicative of political dysfunction. I think they're indicative of democracy.
Up to a point, I agree.
But, first and foremost, as we've noted for quite some time hereabouts, much of our system is undemocratic. That the Senate represents states and not people has been baked into the system from the outset but the resulting disparities have increased substantially over time. That disparity is also reflected in the Electoral College (since each state gets one Elector for each of its two Senators and another for each of its Representatives), resulting in two popular vote losers winning the Presidency in recent memory. And ever-more-sophisticated partisan gerrymandering has effectively made the party primary, not the general election, decisive in choosing members of the House.
Second, we've amplified the systemic imbalances with procedural ones. The filibuster, once rare and used only for the most controversial issues, is now normal order in the Senate, requiring a four-fifths supermajority to pass anything. The bastardized version of the Hastert Rule in the House means that, not only must a majority of the Republican Caucus support a measure before it's put up for a vote but, effectively, nothing can be put up for a vote if it needs Democratic votes to do pass.
The result of all this is that, not only can't we pass new laws—which I can at least conjure a conservative argument for on grounds of polarization—but we can't conduct the ordinary business of government. We seldom pass budgets anymore, relying instead on Continuing Resolutions. We've got 400-odd senior military positions unfilled because on Senator is grandstanding on abortion policy. We're facing, for the second time this fall and the umpteenth time since I became a Federal employee a decade ago, the prospect of a government shutdown even though only a handful of Members of Congress want that outcome and no particular policy fight is at hand.
The irony of the complaints about political dysfunction is that so many of those doing the complaining hold views quite divergent from those held by a majority of Americans and they would be even more upset if those majority views were to gain real ascendancy.
It's almost certainly the case that the pundit class has views that diverge from the general electorate. But that doesn't mean our national political machinery isn't dysfunctional right now.
Dictatorship and oligarchy are orderly. Democracy is messy.
Here, we're in full agreement. But the nature of democracy—and especially a system such as ours with separation of powers between branches of government and divided government in terms of partisan control—is a reliance on compromise. With an unpopular Democratic President in the White House and slim (and divided) Republican control in the House, we would expect little in the way of major legislation to pass. And I'm fine with that! When the country is divided, we shouldn't expect movement in one direction or the other.
But, for example, pretty much nobody wants a government shutdown. There's no real policy fight over the broad outlines of a defense budget or, indeed, a federal budget. Aid to Israel's war effort is quite popular. Aid to Ukraine is decreasingly popular but it still enjoys plurality support. But Congress can't get its act together.
Beyond the matter of day-to-day function, the entire system is at an inflection point unlike anything I've seen in my lifetime.* Despite almost three years of evidence to the contrary, roughly 38% of Americans—almost all of them Republicans or Republican-leaners—think the last Presidential election was stolen. Roughly a quarter believe violence may be necessary to save the country. And a man with a roughly 50-50 chance of being re-elected is spewing eliminationist rhetoric and promising to use the institutions of government to go after his political enemies.
If that's not dysfunctional, I don't know what is.
________________
*I was alive but not politically aware during the peak of the unrest over Civil Rights-Vietnam-Watergate. Because we didn't have the partisan sorting or information bubbles that currently prevail, I would judge that era less dysfunctional even though it was more violent. We did, after all, pass the Civil Rights Act, the Voting Rights Act, the War Powers Resolution, and would almost certainly have impeached Nixon on a bipartisan basis had a unanimous Supreme Court headed by a Nixon appointee and with three other Nixon appointees not ordered him to turn over the tapes, prompting his resignation.