The Consequences of Design
The convergence of design flaws in the constitution and a flawed leader have brought us to brink of an electoral crisis.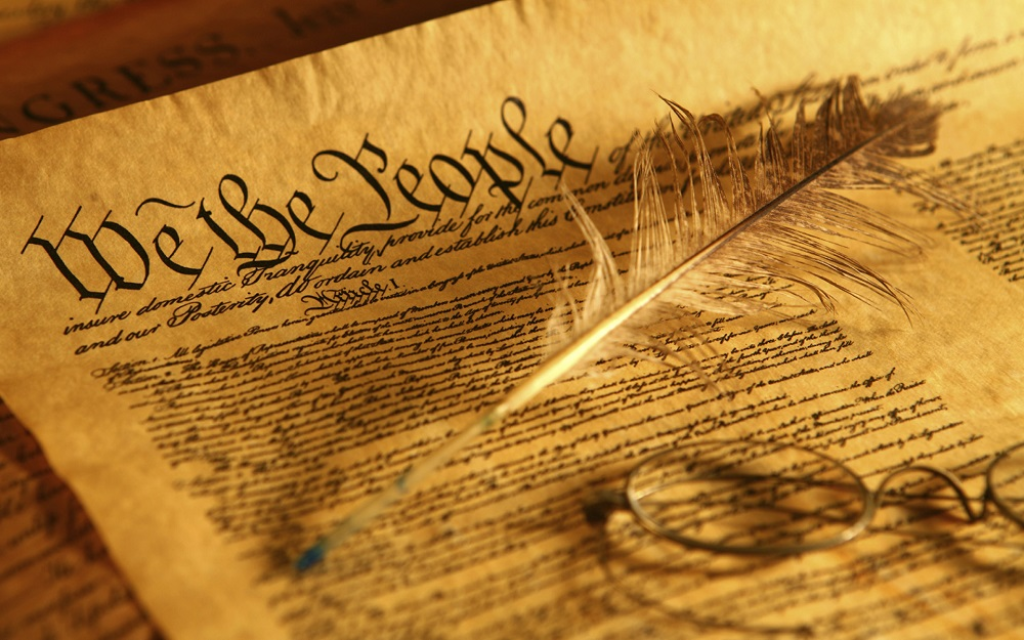 I know that a lot of my writings over the years here at OTB have come across as an academic tilting at windmills with an OCD-like obsession the design of US governing institutions. I have frequently tried to link many of our political maladies to our electoral system specifically, but the main theme has been the flawed way in which the system represents the broader public.
I fear that the coming election could be one of those crisis points driven by antiquated institutions, poor election infrastructure, and a president willing to undermine public faith. I am not predicting it, and in fact, think we will avoid it, but there is a nontrivial chance we are about to have a serious crisis.
I expect I could spend the rest of the day curating links, but the following references give anyone who is interested a gateway back to previous arguments, as well as demonstrating that my concerns in these areas are not new nor are they simply reactions to Trump. Some of the above are a decade old and if I did more digging, I could find even older concerns about lack of representativeness in our politics and the fact that it could, one day, lead to a crisis.
Some posts in the genre of House elections and the problems of adequate representation are here:
In regards to the Electoral College, here is a very limited selection:
Other relevant posts include:
On the topic of representativeness, consider that (as I have noted a lot of late) from 1988 to 2016, the Republican Party has won the plurality of the popular vote for president (i.e., the most votes in the election) only twice: 1988 and 2004. So, eight electoral cycles over roughly three decades and only twice winning the popular vote. Yet, they have held the presidency for half of the eight terms in question. That is a representative deficit of some significance.
Then consider the degree to which the Republican presidents have been able to shape long-term policy via just the courts and the Federal Reserve via appointments over the span of time in question without having to win even plurality-level popular support on a consistent basis (supported in the advise and consent process by the Senate, also an institution with a representativeness problem).
Not only does that translate, by definition, into a significant representativeness deficit, it also means that the party has not had to adapt to change to better compete for votes. An essential part of legitimate electoral politics is the idea that parties/politicians have to compete for votes to convince the electorate to choose them. The GOP has been playing football with 12 men on the field, and the Democrats with 11.
Why adapt when you have an advantage like that? And note, that advantage is baked into the EC, the Senate, and even House elections because of geographic sorting without ever getting into the gerrymandering issue, which just makes it worse.
Further, while I think most citizens don't think about all of these issues or are convinced that our constitution is near-perfect, they feel the deficit in representation over time. The worse it gets, the more likely there will be an explosion of those feelings.
When we throw in voter suppression maneuvers on top of all of this, whether it be voter ID laws, felon disenfranchisement, or the current manipulation of the post office, we have a truly problematic situation if one values competitive, fair elections.
Rather straightforwardly the current dysfunction in the executive branch is allowed to fester and grow because of either the complicity of the legislative branch (especially the Senate) and/or the inability of the legislature to act together (again, mostly because of the Senate).
You can also throw in all my myriad posts about partisanship into this mix because the extreme polarization of the country at the moment means that those who identify as a D will acutely feel the representational problems I am talking about here while those who identify as R are motivated to think that everything is functioning "as the Founders intended" and that Democrats are being sore losers.
A simple Rorschach Test: show a Democrat a pile of mailboxes and they will likely see voter suppression in action, but show a Republican that photo and they will see simply a response to less mail flow and, therefore, an attempt at efficiency. And if we are honest, the photo itself would provide evidence for neither, but it is very likely that we will know, in our bones, what the right answer is when we see the photo. And setting aside who is right and who is wrong for a moment, think about the real emotions generated by the different interpretations.
Then remember that everyone is sorting all the images they see through those filters: Portland, Chicago, masks, Dr. Fauci, Brett Kavanaugh, Gretchen Whitmer, Kamala Harris, Mitch McConnell and on and on and on.
These emotions plus bad institutional design are bad enough. Throw in a pandemic and a severe economic downturn (that we are not fully feeling yet) and a president and governing party willing to gaslight the public about the integrity of the election (even to the point of taking concrete actions to disrupt the ability of votes to be counted) and we have the ingredients of a truly catastrophic crisis in November.
Let me hop back on my OCD-driven hobby horse and note just three key examples of how poorly representative institutions have gotten us into this mess:
A deeply flawed nomination process produced Trump.
A deeply flawed electoral system allowed a man who won almost three million fewer votes than his opponent to become president.
A legislative body that is not representative of the nation (the Senate) allowed him to enter office with a SCOTUS pick and has actively worked to stack the judicial branch in their party's favor while at the same time making serious investigation of Trump toothless.
That leaves aside the more complex analysis of the flaws in representativeness in the House as well as a broader discussion of voter suppression and the role of partisanship.
All of this is to say, and somewhat in contradistinction to James Joyner's post yesterday, I fear we are flirting with a situation that may, in fact, be worse than it has been before.
I don't think this is inevitable. I think it is possible for it just to be bad and not catastrophic. And this is solely because we have a president who is willing to actively undermine public confidence in the process (and he has willing media actors to help him). He is doing it right now, and of course, he is going to keep doing it. Indeed, it is going to get worse as we get closer to November 3rd. As a result, no matter what happens, a substantial number of voters are going to come out of this with diminished trust in the process, and that is damaging to our democracy. That damage will belong to Donald J. Trump, his allies in government, and his willing agents on TV, the radio, and on the internet, who value their viewers, listeners, and clicks more than they do American democracy (and they will do it wrapped in the flag singing patriot songs, and spouting jingoist slogans).
There are, I think, three basic scenarios that should be noted (these are not exhaustive):
Biden landslide that is obvious on election night. If on election night Biden wins states like PA and FL outright and, say, flips AZ, in a way in which 270 are obvious by the wee hours of the morning, or that the pathway is obvious, I think we avoid a major crisis, although I think that damage via Trump and company I noted above still comes into play.
Biden wins, but vote-counting drags on. In this scenario, final vote tallies in key states take days, if not weeks, to be settled. Trump will use this to further undermine public trust in the system. I would expect some street protests and counter-protests.
Trump again manages an EV/popular vote inversion. This is unlikely, for a variety of reasons, but if it happened naturally (i.e., without all of this post-office chicanery) that would be bad enough (and I think would lead to protests). But if it happens because mail-in ballots weren't properly counter in PA because of action by the Trump administration, we are going to have a massive crisis on our hands that I think will dwarf even the recent BLM protests.
The obvious x-factors are: pandemic effects on face-to-face voting (both turnout and poll workers to man the polls) and the ability to process, in a timely manner, mail-in ballots.
My brain tells me that all indications are a result somewhere between #1 and #2, but I cannot help but be concerned that the x-factors in question lead to something between #2 and #3.
And apart from all of this, we are reaping the whirlwind of poor investment in electoral infrastructure and governance of the elections process.
We can keep telling ourselves that we are the greatest, most advanced country in the world, but the evidence says otherwise. Greatness requires things like strong institutions, investment, and skilled leadership. We are lacking in all of these areas at the moment.
I have seen some political science types bandy about the question of whether we have a failed state in the US. The answer is, no, we don't have a failed state. We have a failure of governance that has failed to develop and deploy needed state capacity.
To be continued no doubt, but the bottom line remains: a major root of our current problems is the lack of a truly representative government in Washington.