Perspective on the Current Contentiousness
This is not even close to the worst it's ever been.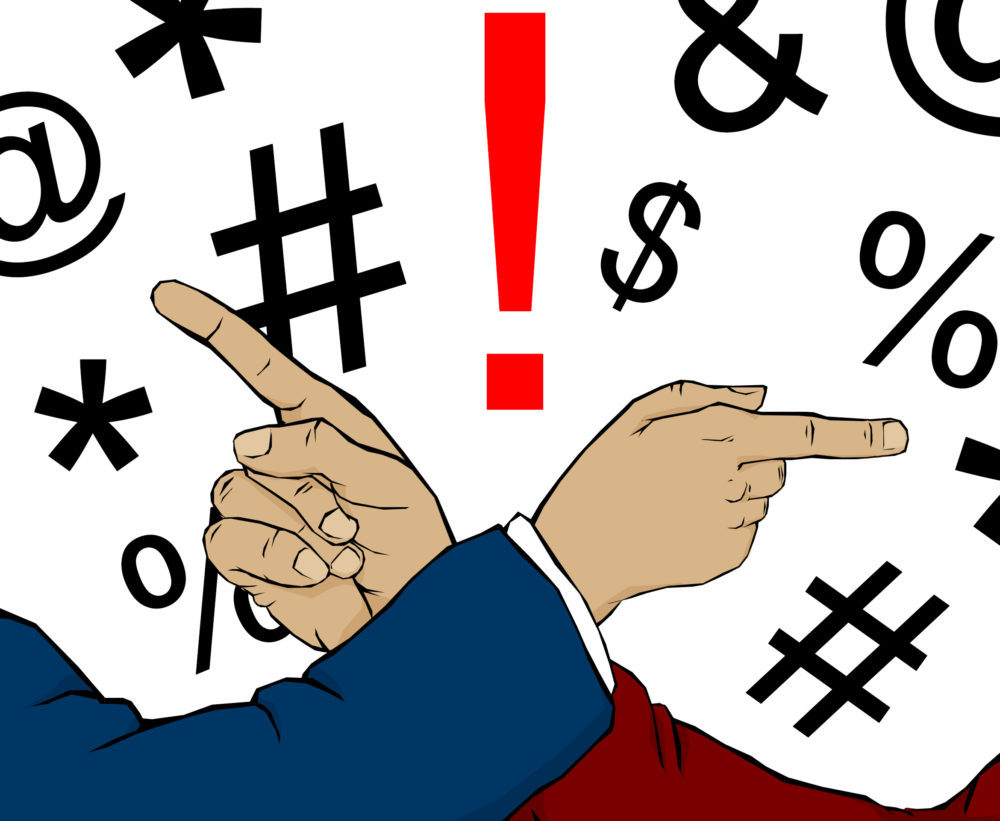 In the conclusion to my Defense One piece on the role of the US military in a Constitutional crisis, I observe, "America has seen several contentious elections over its history." Delving into them would have been tangential to the argument but it's a point worth exploring because, as outrageous as some of President Trump's statements have been, they pale in comparison to the tactics of the late nineteenth century.
That the politics of our early Republic were mean-spirited, even slanderous, is well-documented. As is the three decades of turmoil that led to a civil war in which some 600,000 Americans died. But, with the exception of a fictionalized and romantic view of the cowboy era, our collective sense of our history tends to skip ahead to World War Two.
In the linked essay from four years ago, historian Robert Speel reminds us of "Four Times the Results of a Presidential Election Were Contested." Fans of the musical Hamilton are aware (but woefully misinformed) of the accidental standoff between running mates Thomas Jefferson and Aaron Burr in 1800. And I suspect anyone reading this is old enough to have personal memories of the Bush-Gore standoff in 2000.
These, two, however, are seldom discussed:
1876: A compromise that came at a price
By 1876 – 11 years after the end of the Civil War – all the Confederate states had been readmitted to the Union, and Reconstruction was in full swing. The Republicans were strongest in the pro-Union areas of the North and African-American regions of the South, while Democratic support coalesced around southern whites and northern areas that had been less supportive of the Civil War. That year, Republicans nominated Ohio Governor Rutherford B. Hayes, and Democrats chose New York Governor Samuel Tilden.

But on Election Day, there was widespread voter intimidation against African-American Republican voters throughout the South. Three of those Southern states – Florida, Louisiana and South Carolina – had Republican-dominated election boards. In those three states, some initial results seemed to indicate Tilden victories. But due to widespread allegations of intimidation and fraud, the election boards invalidated enough votes to give the states – and their electoral votes – to Hayes. With the electoral votes from all three states, Hayes would win a 185-184 majority in the Electoral College.

Competing sets of election returns and electoral votes were sent to Congress to be counted in January 1877, so Congress voted to create a bipartisan commission of 15 members of Congress and Supreme Court justices to determine how to allocate the electors from the three disputed states. Seven commissioners were to be Republican, seven were to be Democrats, and there would be one independent, Justice David Davis of Illinois.

But in a political scheme that backfired, Davis was chosen by Democrats in the Illinois state legislature to serve in the U.S. Senate (senators weren't chosen by voters until 1913). They'd hoped to win his support on the electoral commission. Instead, Davis resigned from the commission and was replaced by Republican Justice Joseph Bradley, who proceeded to join an 8-7 Republican majority that awarded all the disputed electoral votes to Hayes.

Democrats decided not to argue with that final result due to the "Compromise of 1877," in which Republicans, in return for getting Hayes in the White House, agreed to an end to Reconstruction and military occupation of the South.

Hayes had an ineffective, one-term presidency, while the compromise ended up destroying any semblance of African-American political clout in the South. For the next century, southern legislatures, free from northern supervision, would implement laws discriminating against blacks and restricting their ability to vote.
1888: Bribing blocks of five
In 1888, Democratic President Grover Cleveland of New York ran for reelection against former Indiana U.S. Senator Benjamin Harrison.

Back then, election ballots in most states were printed, distributed by political parties and cast publicly. Certain voters, known as "floaters," were known to sell their votes to willing buyers.

Harrison had appointed an Indiana lawyer, William Wade Dudley, as treasurer of the Republican National Committee. Shortly before the election, Dudley sent a letter to Republican local leaders in Indiana with promised funds and instructions for how to divide receptive voters into "blocks of five" to receive bribes in exchange for voting the Republican ticket. The instructions outlined how each Republican activist would be responsible for five of these "floaters."

Democrats got a copy of the letter and publicized it widely in the days leading up to the election. Harrison ended up winning Indiana by only about 2,000 votes but still would have won in the Electoral College without the state.

Cleveland actually won the national popular vote by almost 100,000 votes. But he lost his home state, New York, by about 1 percent of the vote, putting Harrison over the top in the Electoral College. Cleveland's loss in New York may have also been related to vote-buying schemes.

Cleveland did not contest the Electoral College outcome and won a rematch against Harrison four years later, becoming the only president to serve nonconsecutive terms of office. Meanwhile, the blocks-of-five scandal led to the nationwide adoption of secret ballots for voting.
I'd like to think that the vastly-increased transparency of our modern political system makes anything like that level of chicanery impossible today.