Why I am Where I am on Reform
More on SCOTUS expansion and other issues.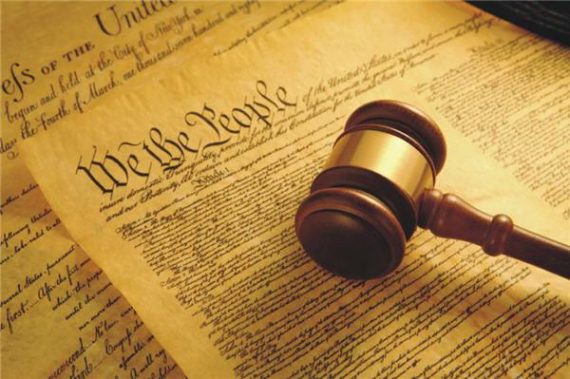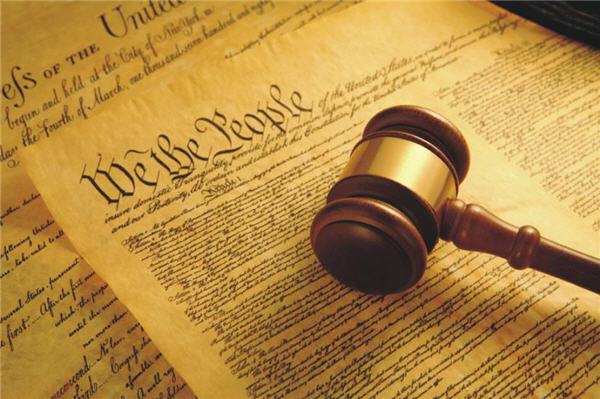 I started this as a comment to James Joyner's thoughtful post this morning that is forming a bit of a back and forth between the two us over the question of whether the Supreme Court ought to be expanded or not should the Democrats win both the White House and Senate in the 2020 elections.
I appreciate where James is coming from and we agree on quite a bit about the country's institutional ills. I agree, very much, that the US House of Representatives should be expanded, and perhaps that will happen, although I see no movement in that direction at the moment in our politics.
I have come to the reluctant position of adding states, even DC, and expanding the Supreme Court because they are things that are doable constitutionally and for which there appears to be at least some political will to attempt (although, to be honest, I expect that there may be more sound and fury on these topics than there is actual willingness to act).
As I outlined yesterday, and as I constantly write about, it is my assessment that we have a profound and growing problem of basic representativeness in our national government that we lack the willingness (often even the understanding) to fix. Worse, the party that is currently benefiting from the deficit of representativeness is willing to continue to manipulate the system to its advantage.
Which, by the way, is what we should expect. Actors who benefit from a system are not likely to want to reform that system. Worse, they are often willing to try and further make that system serve their interests for as long as they possibly can. Since the Republicans have an incentive to continue to exploit lack of representativeness in the system, Democrats need to find ways to expand it. Hence, my views on the topic at hand.
I do want to be clear: my ultimate goal in increased representativeness in our government. It is not a specific policy outcome nor is it power for a specific party.
I think the crux of the basic disagreement between James and myself over adding members to the Court is here:
With the exception of the unseemly power play that denied Obama a third Justice and held it open for Trump, this process is entirely reasonable and steady. Trump's replacing Ginsburg, too, would be perfectly normal aside from the precedent that held open the seat that went to Gorsuch.
I agree, had Gorsuch been replaced by Obama, I probably would not be in the frame of mind that I am at the moment about expansion. But, I want to be clear that I am not taking this position because I want revenge for Garland or because I am upset that Ginsburg is going to be replaced at the last minute.
To get even more specific: a system that would allow a president elected as Trump was to have the power to appoint one-third of the Court (and to have that one-third in place for potentially thirty years) is highly problematic from a democratic-theory point of view. It is enshrining minority power for decades.
What has driven me to this position is taking a step back and looking at the absurdity of the highest court in the land being populated by presidents coming to office without majority support appointing Justices who are confirmed by a Senate that does not represent the population. And throw on top of that the fact that the randomness of death largely dictates when these vacancies occur.
It is, if one steps back and looks at it, a fairly absurd way to distribute power of this significance. It almost Pythonesque watery tarts handing out swords absurd.
A 6-3 majority on the US Supreme Court with five Justices directly linked to popular vote/electoral vote inversions is a direct manifestation of that absurdity. This is almost certainly a durable five-seat majority for at least another decade, and with the Trump appointees potentially for three. All in an institution with profound power.
I would gladly redesign the whole system, but redesign is not in the cards. The options become, then, do nothing to a clearly flawed system (at least if one cares at all about the fact that it is a manifestation of minority rule) or expand the Court.
So, I have come to the point of supporting expansion.
I am open to other suggestions, to be sure. I am even willing to have my mind changed on this subject.
Still, I found myself moving this direction in the last couple of months (along with adding states) because of the broad problems that James notes in his post and that I write about constantly. I am at the point of trying to figure out how to enhance some level of increased representation by whatever legal and politically achievable means exist.
In my post from August, Reforms: the Possible, the Improbable, and the Unpossible, the possible category was as follows:
Increasing the size of the House.
Adding DC and Puerto Rico as states.
Increasing the size of the Supreme Court.
Adopting multimember districts and using ranked-choice voting to elect Congress.
If I had to choose only one, it would probably be number one, expanding the House. Number four, serious electoral reform, would be huge (although it would be better with an expanded House) but it strikes me as unlikely. Numbers two and three are the only ones that anyone seems willing to even attempt, so I have settled on them.
If I had my way we would utterly reform the Court, use staggered, fixed single terms. I think the Court is too small, so would also expand it. We need regularity in this process, not making decisions about decades of power because of when someone happens to die.
Alas, that isn't going to happen.
However, the main point of this post: my interest in Court expansion is not about Garland or Ginsburg, per se (or even about McConnell and Trump). It about the broader problems with the Court and our whole constitutional order and one of the only ways I can figure out to address them at all.
For a long time, I was of the view that it was best to try and educate about the flaws in the system and to talk about fairly dramatic reforms. I will still do so, but have become persuaded that stopgap, achievable change is also necessary, even if it is a bit dramatic on its face. Also, the only way to even start to get the side that is favored by the status quo to talk about change is to show a willingness to make unorthodox moves if those are all that are available.