Ginsburg, Garland, and Court Packing
Two related discussions.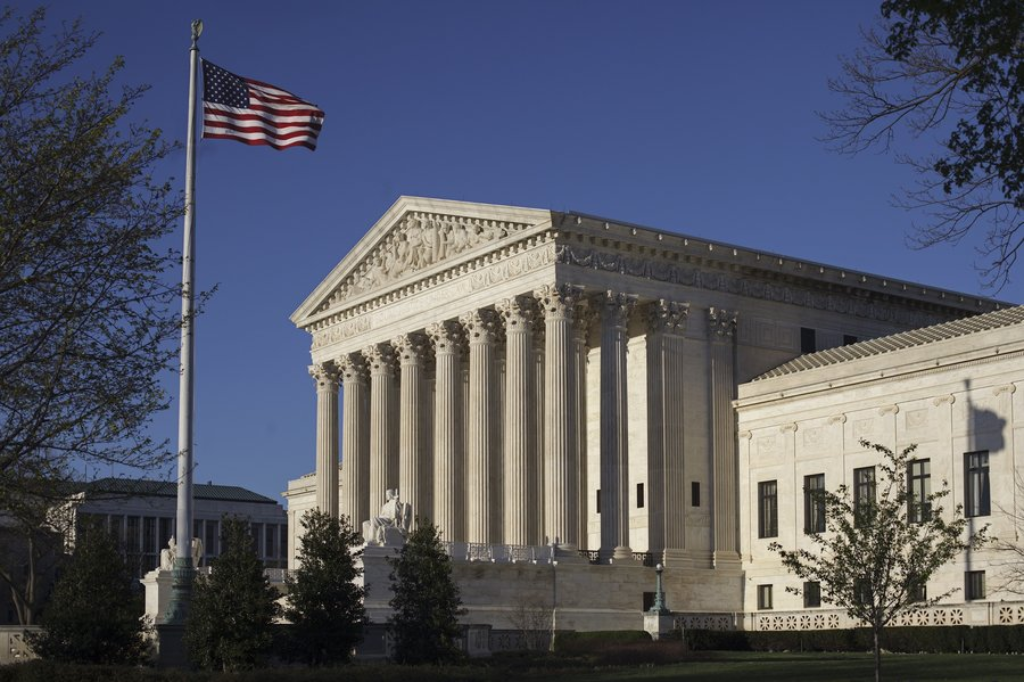 The passing of Justice Ruth Bader Ginsburg just weeks before a Presidential election has reignited two debates. First, given the Merrick Garland precedent, should the vacancy be held open until the next Presidential term? And, second, presuming they win back the White House and Senate, should Democrats increase the number of justices on the Supreme Court to prevent their policies from being overturned by conservative ideologues?
Barack Obama, the victim of the Garland gambit, weighed in on the first in his tribute to Ginsburg:
Four and a half years ago, when Republicans refused to hold a hearing or an up-or-down vote on Merrick Garland, they invented the principle that the Senate shouldn't fill an open seat on the Supreme Court before a new president was sworn in.

A basic principle of the law — and of everyday fairness — is that we apply rules with consistency, and not based on what's convenient or advantageous in the moment. The rule of law, the legitimacy of our courts, the fundamental workings of our democracy all depend on that basic principle. As votes are already being cast in this election, Republican Senators are now called to apply that standard. The questions before the Court now and in the coming years — with decisions that will determine whether or not our economy is fair, our society is just, women are treated equally, our planet survives, and our democracy endures — are too consequential to future generations for courts to be filled through anything less than an unimpeachable process. [emphasis in original]
While I'm sympathetic to this argument, it's not terribly persuasive. The difference between 2016 and 2020 is rather obvious: divided government.
Even though it worked out in a way I was happy with, I opposed the Garland gambit. While I agreed with my erstwhile co-blogger Doug Mataconis that Senate Majority Leader Mitch McConnell and the Republicans on the Judiciary Committee were acting within their Constitutional prerogative in not granting Garland a hearing, I believed then and still believe that it was unsporting. Mostly, though, that was because of the timing.
Justice Scalia died February 13 and Obama appointed Garland on March 16—just shy of eight months ahead of the election. Under modern precedent, the Republicans had every right to insist that Obama appoint a moderate. He did so. Not granting him a hearing with that much of his presidency left was unseemly.
Ginsburg's passing comes a mere six weeks from an election in which the incumbent has been trailing badly throughout the contest. But, with the same party controlling both the White House and the Senate, they're quite naturally going to confirm a replacement while they still can.
Would I view this as legitimate? I would. With a huge caveat: it needs to take place by the end of October.
So long as Trump nominates a highly-qualified Justice—one presumes under the circumstances that it will be a woman, probably Amy Coney Barrett—quickly and the Senate confirms her before Election Day, that person should be viewed as a rightful Supreme Court Justice. Were Trump to lose the election and ram someone through before Joe Biden's inauguration, however, it would be more than unseemly or hardball politics.
The related question, then, is of packing the Court. I'm four-square against it but could be persuaded that adding a single Justice to undo a lame duck appointment was reasonable.
With the exception of a three-year period from 1863-1866, the Supreme Court has been at nine Justices since 1837—nearly two centuries. Even the incredibly popular Franklin Roosevelt generated enormous backlash when he proposed packing the court with younger Justices after growing frustrated at seeing his New Deal policies ruled unconstitutional. That was nearly a century ago. Nine is sacrosanct.
To add multiple Justices to the Court to "make up" for Garland and the inevitable replacement of Ginsburg would rightly be seen as turning it into a rubber stamp body. And, the next time a Republican President with a Republican Senate was elected, they would naturally further pack the Court.
Again, however, I'm persuadable that adding a single Justice to compensate for a lame duck appointment by a President who had lost the election would be seen as legitimate. But I don't think it'll come to that; Trump and McConnell will rush a nominee through.
Beyond that, I'm amenable to any number of true reform proposals—whether a Constitutional Amendment to term limit future Justices at 12 years, or a law giving every President two and only two Justice appointments per four-year term—aimed at correcting the current problems of the Court. But, to be perceived as legitimate, they would have to be done under a veil of ignorance, and thus not go into effect until the next Presidential term.