The Merrick Garland Precedent and the Kennedy Vacancy
The unconscionable violation of norms in 2016 won't apply in 2018; it's a matter of power, not principle.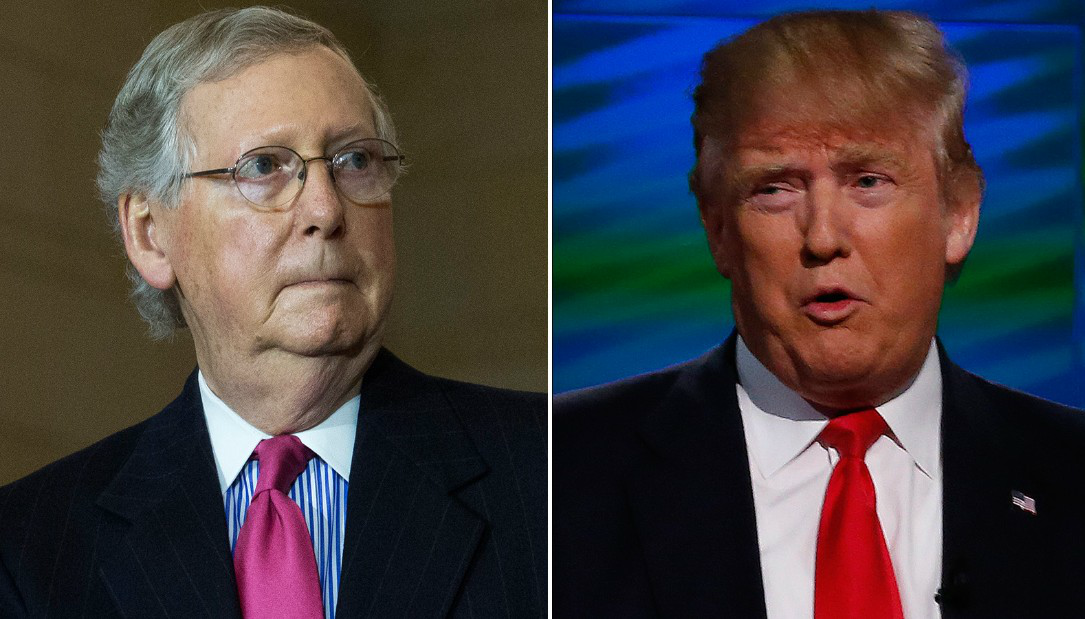 Many in my Twitter feed are, quite reasonably, lampooning Republican Senators like Ted Cruz and Mitch McConnell for calling for a fair hearing and swift vote on whomever President Trump nominates to fill the retiring Anthony Kennedy's seat on the Supreme Court in light of their earlier position that President Obama's nominee Merrick Garland should not get a vote in an election year. To be sure, as McConnell points out, this is not a presidential election year. And, I'd point out, Trump isn't a lame duck President like Obama was; he's eligible to run again in 2020.
Beyond that, though, HuffPo's Nick Baumann offers the most salient point:
Even as one who would, ceteris paribus, have preferred Neil Gorsuch to Merrick Garland to replace Antonin Scalia on the High Court, I found McConnell and company's ploy outrageous. Antonin Scalia died on February 13, 2016, and Obama nominated Garland to replace him on March 16—almost seven full months before the election. By both the letter of the Constitution and all existing precedent, Garland should absolutely have been given a hearing and vote.
Given that Garland was quite moderate, I thought he should have been confirmed, since it's my belief that Presidents have a right to appoint whomever they wish for cabinet and judicial positions, with the Senate's advise and consent role merely to ensure that the nominee is qualified experientially and ethically. But, given the Bork and other precedents, I wouldn't have screamed too loudly if a Senate with 54 Republican votes defeated the nomination and tried to run out the clock in that fashion.
But, as Baumann notes, this really wasn't about any principle other than trying to avoid having arguably the most conservative member of the Supreme Court replaced for the next 15-20 years or so with a moderate Democrat (Garland, who was 63 at the time of his nomination, was old by the standard of recent nominees). Like it or not (and, again, I don't), as Doug Mataconis pointed out, McConnell's gamble paid off when Gorsuch was confirmed instead.
The main difference between this vacancy and the Scalia vacancy, then, isn't that this is June and that was February; or that this is a midterm election and that was a Presidential year; or even that Trump isn't a lame duck and Obama was. Rather, it's that this is a Republican President with a majority-Republican Senate and that was a Democratic President with a majority-Republican Senate.
And, of course, as many, including Doug, have noted on Twitter, Harry Reid's decision to kill the filibuster for judicial nominees means that the minority doesn't have any way to block a vote. (In full disclosure, while I fully anticipated that it would backfire in this manner on whichever party enacted the "nuclear option," I nonetheless long supported ending it for appointments on the grounds that creating an effective supermajority requirement for something that is inherently an Executive prerogative struck me as extraconstitutional at best.)