Sabotaging the Post Office
We've removing mail sorting machines just in time for mail-in voting.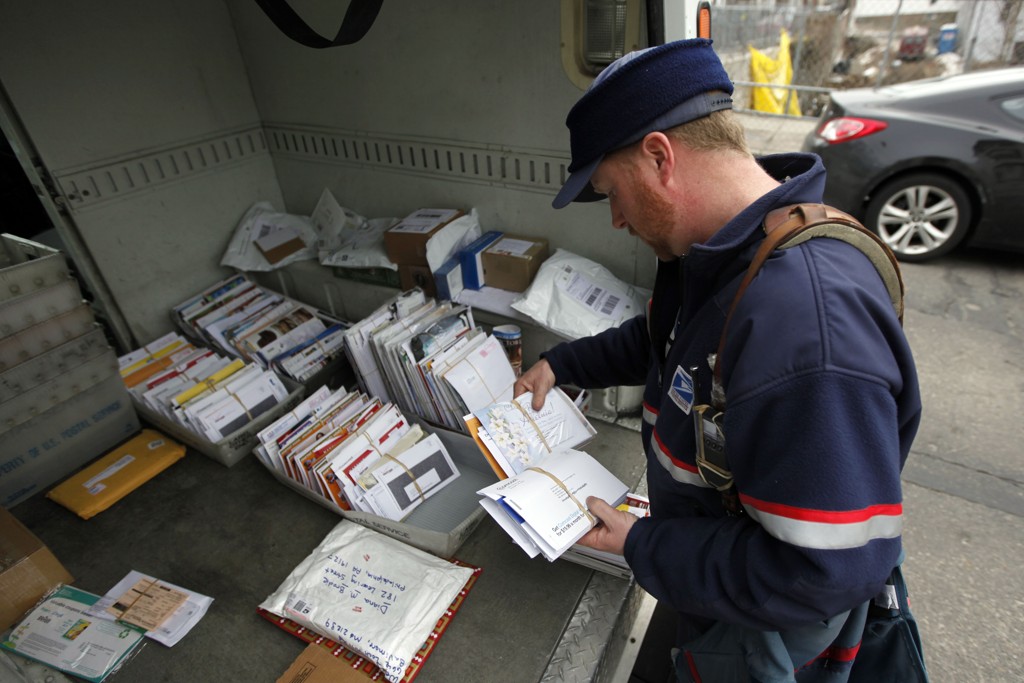 There has been speculation for a few weeks that the Trump administration was deliberately hamstringing the U.S. Postal Service to make voting by mail a fiasco. When we last checked in to the story, there was plausible deniability. The newly installed, Trump-appointed Postmaster General was indeed making changes that hampered operations. But it was at least arguable that they were driven by "efficiency" rather than malice. And Trump was on a vendetta against USPS before the pandemic hit.
But this one is harder to explain away.
Motherboard ("The Post Office Is Deactivating Mail Sorting Machines Ahead of the Election"):
The United States Postal Service is removing mail sorting machines from facilities around the country without any official explanation or reason given, Motherboard has learned through interviews with postal workers and union officials. In many cases, these are the same machines that would be tasked with sorting ballots, calling into question promises made by Postmaster General Louis DeJoy that the USPS has "ample capacity" to handle the predicted surge in mail-in ballots.

Motherboard identified 19 mail sorting machines from five processing facilities across the U.S. that either have already been removed or are scheduled to be in the near future. But the Postal Service operates hundreds of distribution facilities around the country, so it is not clear precisely how many machines are getting removed and for what purpose.

Even to local union officials, USPS has not announced any policy, explained why they are doing this, what will happen to the machines and the workers who use them. Nor has management provided a rationale for dismantling and removing the machines from the facility rather than merely not operating them when they're not needed.

[…]

The postal workers Motherboard spoke to said having machines removed, replaced, or modified is nothing new, but this time it seems to be more widespread, include a larger number of machines at their respective facility, and potentially impacts the facility's ability to process large numbers of mail, including ballots, in a short time span.
The proffered explanation doesn't pass the smell test:
After publication, USPS spokesperson David Partenheimer told Motherboard, "The Postal Service routinely moves equipment around its network as necessary to match changing mail and package volumes. Package volume is up, but mail volume continues to decline. Adapting our processing infrastructure to the current volumes will ensure more efficient, cost effective operations and better service for our customers."
Even if we ignore everything we know about Trump and assume good intention, why would removing sorting equipment right now make any sense? If business projections have mail volume down permanently, and not just as a function of the pandemic, I can understand phasing it out. But not when you expect a massive increase in mail volume in the next few weeks!
While the consequences of this new policy are mostly unclear for now, it neatly fits with the sudden, opaque, and drastic changes made by DeJoy, a longtime Republican fundraiser and Trump donor, in the less than two months he's been postmaster general. Like his other changes, including the curtailing of overtime resulting in the widespread mail delays and sudden reorganization of the entire USPS, it is possible to see some semblance of corporate logic while second-guessing the decision to make drastic changes on the eve of the presidential election in which the USPS will play a critical role.
While I view mail delivery as an essential role of government—indeed, one of the few specified in the Constitution—I can understand the desire to make it more cost-effective. Reducing overtime, Saturday delivery, and the like may well be advisable.
But, again, not in the immediate run-up to an election we know is going to be conducted mostly by mail. And, certainly, not in an atmosphere where doing so is going to look for all the world like an attempt to steal said election.
Now, the good news is that, even if this is happening all across the country, postal workers think they'll still be able to handle to increased volume with the remaining capacity. But, again, this is just insane from the standpoint of good governance and the appearance of free and fair elections.