Peter Orszag: The Only Way To Save The Postal Service Is To Privatize it
The President's former Budget Director joins the ranks of those calling for Postal privatization.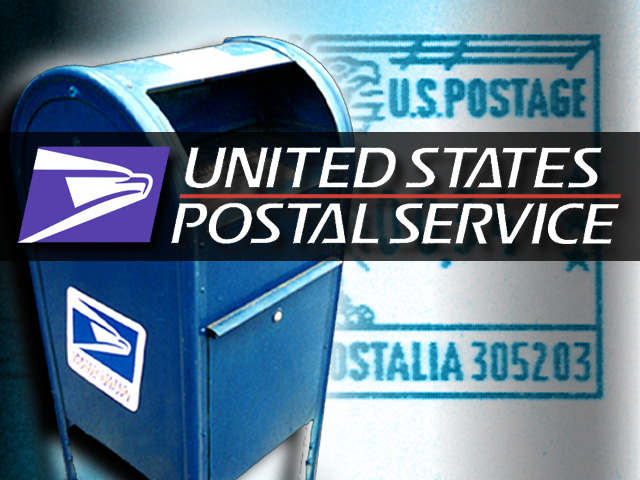 Peter Orszag, formerly President Obama's Director of the Office Of Management And Budget, argues in a column for Bloomberg that the problems facing the United States Postal Service are so severe that the only way to fix it is to privatize it:
Those who believe in the usefulness of government must be vigilant about making sure all its activities are vital ones, since the unnecessary ones undermine public confidence. With this in mind, Congress should now privatize the U.S. Postal Service.

Further evidence for why this should happen came last week, when the Postal Service announced that it would be unable to meet billions of dollars in payments that are coming due in August and September for future retiree health benefits. Privatization is not always the best way to improve efficiency, but the problems facing the Postal Service will be difficult to address if it remains within the government, and there is no longer any sound reason for it not to go private.

The Postal Service faces three problems: First, Congress has not given it the permission it needs to cut costs and raise revenue — and lawmakers seem unable to approve even modest reforms. Second, its market has been declining for years, as e- mail, electronic payment and other alternatives to traditional mail have grown. Third, the economic slump has caused a further drop-off in mail volumes.
Orszag then goes on to address the most prominent counterarguments against privatization:
Three counterarguments caution against privatization, but none of them is convincing. The first is that Congress could simply unshackle the agency. Legislation is currently pending in both the Senate and the House that would give Postal Service management additional flexibility. In an increasingly polarized Congress, however, it is not clear if or when this legislation will be enacted. And even if it were passed soon, it would probably provide only temporary help.

The second argument against privatization is that only a public-sector post office can provide universal service. Yet in sectors from telecommunications to electricity, universal service does not require government ownership. Privatization could come with the obligation to provide universal service. FedEx Corp. and United Parcel Service Inc. already deliver to almost all U.S. addresses. For the hard-to-reach, unprofitable routes, a subsidy could be provided. This would be more economical than the vast and opaque cross-subsidies now used to ensure universal service.

The final argument involves the postal unions, and this one is not so easy to dismiss. Labor compensation accounts for about 80 percent of Postal Service costs — a much higher share than at FedEx or UPS. No one would argue that, in the midst of a weak labor market, a large share of the Postal Service workforce should immediately be shed. But it is also true that the agency will one day need far fewer workers. Private ownership could facilitate more generous buyout packages and other measures to ease the transition to a leaner workforce.
That last point is one that the Postal Workers unions and their supporters are either ignoring completely or willfully choosing to not accept. In the past twenty years alone, the march of technology has made major inroads into the core of the USPS's revenue stream. That is only going to continue. In addition to FedEx and UPS, the USPS will soon find itself competing against same-day delivery services offered by companies like Amazon. Indeed, Amazon is already talking about establishing such services in major metropolitan areas and, while it will require a major undertaking and is likely still several years off, it is going to come at some point. To some extent, that's going to eat into the business of FedEx and UPS as well as the Postal Service, but the potential loss of a major package delivery customer is something that should cause deep concern, especially since it will be accompanied by continued drop offs in volume from business and residential customers switching to electronic means of communication and handling financial transactions. If the USPS continues to exist in its current quasi-governmental form it will be far less able to adjust to these changes than FedEx and UPS.
It's also worth noting that a good part of the USPS's current fiscal problems can be traced directly to the interference of Congress. Back in 2006, Congress passed a law requiring the Postal Service to assume the burden of paying for the health care benefits retired Postal workers decades in advance. This amounted to an additional $5.5 billion in payments that the USPS, already dealing with the declining revenue caused by declining mail volume, had to find a way to pay. USPS management had no say in this decision, and it was largely another in the decade-long series of budget gimmicks that Congress had invented to make the deficit appear smaller than it actually was. No private company would have ever had to assume this kind of burden.
When you think about it, there really isn't any good argument against cutting the last cords between the United States Government and the USPS. Why, for example, does the USPS need to get permission of Congress to make what is essentially a business decision such as closing underused Post Office locations or ending delivery on Saturdays? Why should Congress have the authority to name Post Offices? (Answer: Congressman like to take credit or naming things). The Constitution gives Congress the authority to "establish Post Offices and post roads," but it doesn't require Congress to have authority over the operation over a Continent-wide postal service. Indeed, other nations have already gone the privatization route with no serious impact on service and many beneficial effects, which is not surprising considering that competition is typically beneficial. This isn't the police or fire department we're talking about. It's delivering pieces of paper, a task that is likely to become far less burdensome as more and more communications shifts into the electronic world. There's no reason why the Federal Government needs to be involved in it at all.
Back in May, Joe Nocera pointed out back in May, Congressional meddling in USPS business decisions just makes the situation worse:
Last year, the post office announced an ambitious cost-cutting plan, including the closure of 3,700 rural post offices, for potential savings of $6.5 billion. The Senate reacted by insisting on a six-month moratorium, during which it was supposed to come up with a bill that would fix the problems. It passed the bill, all right — one that grudgingly gives the post office a bit more wiggle room but also continues to tie its hands in a hundred different ways. (It does, however, eliminate the prefunding requirement.)

A parallel House bill, which has not yet reached the floor, would allow for rural post office closings — but only after they'd been vetted by a commission, similar to the way Congress allows the military to close bases. Meanwhile, the Postal Service is doing what it can. Last week, it unveiled a rural post office strategy that would only save it $500 million, and, just a few days ago, it said it would begin consolidating its big mail-processing centers. But, without legislation, there are severe limits to what it can do to save itself.

There is nothing ideological about fixing the post office. It's not like the debt ceiling. The Internet notwithstanding, the country still needs a viable Postal Service. What is mainly required is for Congress to get out of the way and allow it to begin truly operating like a real business.
Matthew Yglesias poses an interesting privatization possibility:
Given that the U.S. government has no particular need to raise funds through asset sales, it seems to me that most of the goals of this initiative could be easily achieved by turning the USPS into a worker-owned firm. In other words, you "privatize" it by selling its shares for $0 to people who work there. Then you get Congress out of the way. That accomplishes the most important real public policy benefit of postal privatization, which is that it would encourage USPS to manage its real estate portfolio rationally. Right now that can't be done because the decision-making is all political and no congressman wants to see any post offices closed down in his district. A worker-owned Postal Service would also be in a position to shut down hugely money-losing routes unless local governments coughed up subsidy for mail service.

Then beyond that the worker-owned Postal Service could do what it likes. It could sell itself to private investors, creating a one-time windfall for workers at the cost of job losses. Or it could maintain a large staff at the cost of depressing the value of the equity the workers own.
The idea of worker buyouts of firms isn't new. I remember it happening in the 1970s in New Jersey when the machine tool factory that a neighbor worked at, which was on the verge of bankruptcy, ended up being bought out by the workers. Given the state of the economy and such, I can't say that the buyout was a blooming success but the company did last for several years longer than it otherwise would have. Other worker buyouts have been far more successful. In the case of the USPS, there's no reason to object to a worker buyout especially since it's rather unclear who in the private sector would want to take up the business under current conditions. Obviously, there'd have to be professional managers hired to operate the business, and it's likely that parts of the USPS's business would be sold off. But, at the very least, it would be a way to give the entity a chance to compete without having at least one hand tied behind its back by the necessity of getting Congressional approval for what seem from the outside to be rather obvious business decisions.
Over at The Huffington Post, Dave Jamieson notes some of the objections to the end of the traditional USPS:
If the postal service cuts back or disappears altogether, there are two big competitors seemingly waiting in the wings. As Rep. John Mica (R-Fla.), who pushed a plan to privatize Amtrak service, said at a hearing last year: "The postal service is becoming a dinosaur and will soon be extinct … I usually use FedEx or UPS."

Those shipping giants may have a combined U.S. workforce comparable to that of the U.S. Postal Service, but they probably wouldn't fill the void left by the agency. It's doubtful that UPS and FedEx would be interested in delivering letters, postcards and bills. With web-centric people winnowing down their mail piles, the profits to be made on first-class mail are dwindling.

Besides, they don't have the universal network that the postal service has in place, and it wouldn't make sense for them to try to start going door to door making nickel-and-dime deliveries. Unlike the postal service, the private shipping companies have built networks designed for more specialized, high-dollar shipping, not first-class mail.

(…)

Asked where UPS stands on postal reform, Kara Ross, a company spokeswoman, says, "We think it's important to have a strong postal service. They contract to us, and we contract to them." Maury Donahue, a spokeswoman for FedEx, echoes that sentiment, saying in an email that the company "support[s] efforts to ensure that the Postal Service is able to successfully manage its business. We believe that a healthy Postal Service, the largest postal operator in the world, is important to America."

Private corporations, of course, have no social obligations to the public the way the postal service does. Lose the postal service and you lose a considerable public asset, and maybe something more, says Ellen Dannin, a professor at Penn State's Dickinson School of Law who follows privatization trends.

"If you are going to have one country, then you have to take actions that help keep you knitted together as a country," says Dannin. "I think that we are really in danger of losing what I would call important citizenship values … We have a responsibility to one another to make [the postal service] function effectively."
Some of these concerns are well-founded. The issues regarding rural delivery are ones that, at least for the near-term future, may require some form of government subsidy to the privatized entity. However, it seems exceedingly clear that the future of information delivery in this country is moving in an inexorably digital direction, and that the old model of the Post Office first conceived by Benjamin Franklin, which served us well for quite a long time, isn't going to work any more.