On Age and SCOTUS
A good excuse to consider reform.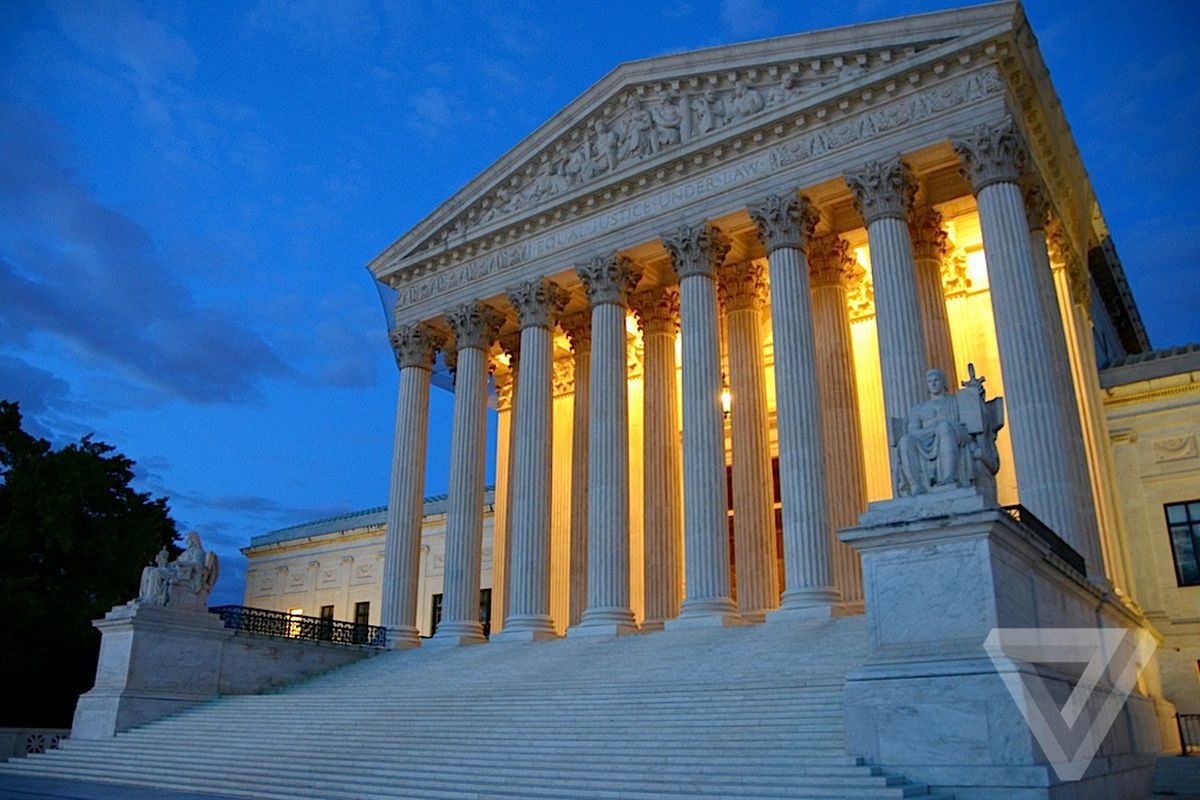 The Upshot has some interesting charts on aging and the Supreme Court:  How Modern Medicine Has Changed the Supreme Court.
Two related health trends mean that each Supreme Court nomination now has the potential to shape the nation's highest court for far longer than in the past.

One is that Americans live decades longer than they did when the country was founded. At the same time, medical and public health advances have changed the dominant causes of death from infectious to chronic diseases. Infectious diseases typically kill fast, while chronic ones have a longer course. This shift toward a longer and slower decline, as opposed to more rapid death, means that justices are more able to select the administrations and political environments in which to end their terms — to, in effect, pass the baton.
I recommend the whole post, but the basics are summarized as follows:
The data confirms that the average life span of justices has steadily increased over the past two centuries. Justices confirmed before 1800 lived, on average, to age 67; those confirmed between 1950 and 1974 lived to almost 82. Only one justice (Antonin Scalia) confirmed between 1975 and the turn of the century has died, and the average age of this cohort to date is over 82 years.
As I have argued before, these data suggest that the model of life tenure on the Court should be re-assessed.  If anything, the fact that Ruth Bader Ginsburg's health over the next several years could dictate Supreme Court jurisprudence for the next several decades is a truly absurd proposition, whether one is hoping that she holds out or one is hoping that she leaves the bench.
Beyond that, it is problematic from a democratic point of view that the Court can be shaped for three or four decades after a given president has left office.  And, without a doubt, the venom and undue drama that comes about each time there is a vacancy is driven by the fact that political actors know the stakes:  a given appointee could easily serve forty years and no one knows for sure when the next vacancy is coming.
I have made passing reference to the notion of fixed terms on the Court, and this just reminds me that it is a good idea.  I would propose a system similar to the one used for the Federal Reserve Board, which has 7 members each serving 14 year terms, with terms starting every two years.  A given president would, therefore, appoint two members a term for a maximum of four.  The Chair is named by the president from sitting members and serves a four year term.
Along those lines, I would proposed 18 year terms for SCOTUS, staggered every two years.  A given president could never appoint a majority of the Court, but a two-termer could substantially affect its make-up.  This would given a clearer connection between elections and appointments and would take out the vagaries of the process now (e.g., President Carter appointed zero members of the Court, but H.W. Bush appointed two–yet both were one-term presidents).  It would also ramp down the degree to which a given vacancy becomes as massive as it currently is (again:  the stakes now are people who could easily serve forty+ years–that is too long a period to give a single person influence of this level).  I do recognize it would still be a big deal, but it would be a known, regularize process and the prize would be the same for every presidential term.
If we had such a system, Bush would have had four appointment, Obama four, and Trump one.  That strikes me as reasonable and is certainly far less arbitrary than the current Court (which up and until Kennedy retired had a member appointed by Reagan, who left office in 1989 and who has been dead since 2004). Three Justices (Thomas, Gisnsburg, and Breyer) were all appointed in the 20th Century–and we are almost in the three decade of the 21st.
A tricky part (well, aside from the constitutional amendment, which I fully understand is highly unlikely) would be transitioning from the current system as a process would have to be delineated in terms of assigning terms to the current members of the Court.
Of the things that I would like to see reformed about the US Constitution, this strikes me as at least a vague possibility (but any serious change is going to be difficult, especially if one party thinks the current system is to their advantage).
And certainly such a proposal would need more detail than this post, which is intended not to be a final draft but to provide something to think about.
At any rate, I again recommend the linked piece that inspired this post in the first place.