National Airport Air Traffic Controller Falls Asleep On The Job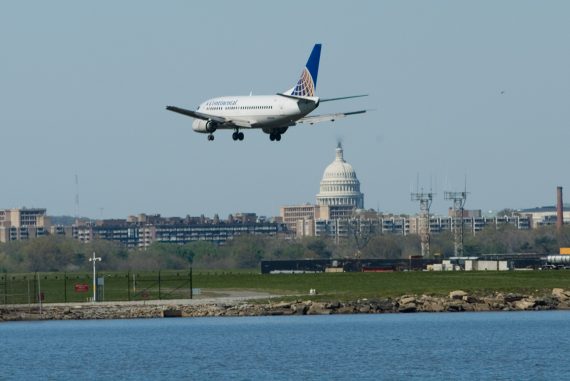 There was an odd moment in the skies over Washington, D.C. the other day:
Transportation Secretary Ray LaHood has ordered a second air traffic controller to be on duty overnight at Reagan National Airport, after the lone controller was unavailable early Wednesday as two passenger planes were trying to land.

LaHood also instructed the Federal Aviation Administration, which is investigating the incident, to examine staffing levels at other airports around the country.

The two D.C. airliners, carrying a total of 165 passengers and crew members, landed on their own shortly after midnight after attempting to contact the control tower and receiving no response.

The tower normally is staffed by one air-traffic controller from midnight to 6 a.m. The on-duty controller did not respond to pilot requests for landing assistance or to phone calls from controllers elsewhere in the region, who also used a "shout line," which pipes into a loudspeaker in the tower, internal records show.

Both planes–an American Airlines Boeing 737 flying in from Miami with 97 people onboard, and a United Airlines Airbus 320 flying in from Chicago with 68 people onboard–landed safely, within minutes of each other.

The planes' pilots took matters into their own hands, broadcasting their progress as they approached and landed. They also were communicating with controllers at a separate facility in the region that does not handle landings.

(…)

The incident, which the National Transportation Safety Board also is reviewing, is the second time in as many years that the tower at National has gone silent, said a source familiar with tower operations who spoke on the condition of anonymity because he is not authorized to speak for the FAA.
The surprising thing is that the planes were able to land without direct communication with the tower.
The previous time, the lone controller on duty left his swipe-card pass key behind when he stepped outside the tower's secure door and was unable to get back in, the source said. A controller at another facility mentioned that incident as the pilots were trying to land Wednesday morning.